Have you ever realized it takes a a large amount of stuff and multiple bags for a couple of hours on the beach with kids? Well, today I am sharing with you my must have beach bag items to make going to the beach with a toddler a tad easier.
This Post contains affiliate links
If you are bored at home here are 45 Things To Do While Stuck At Home
Heading To The Beach With A Toddler
For the past couple of weeks I have special "mommy and Me" dates with each of my sons. It is really important to me to spend some quality time with each of them. What I do is let them pick what we do that day. They get to pick where we eat and where we go. This past week Tiny (my youngest) chose to have a picnic on the beach.
I love the beach. The ocean sounds, the sand and the incredible tan lines (lol). But what I don't love is how much stuff I have to lug around now that I have kids. My goal for this trip was to only bring the essentials so I didn't look like I was moving into the beach.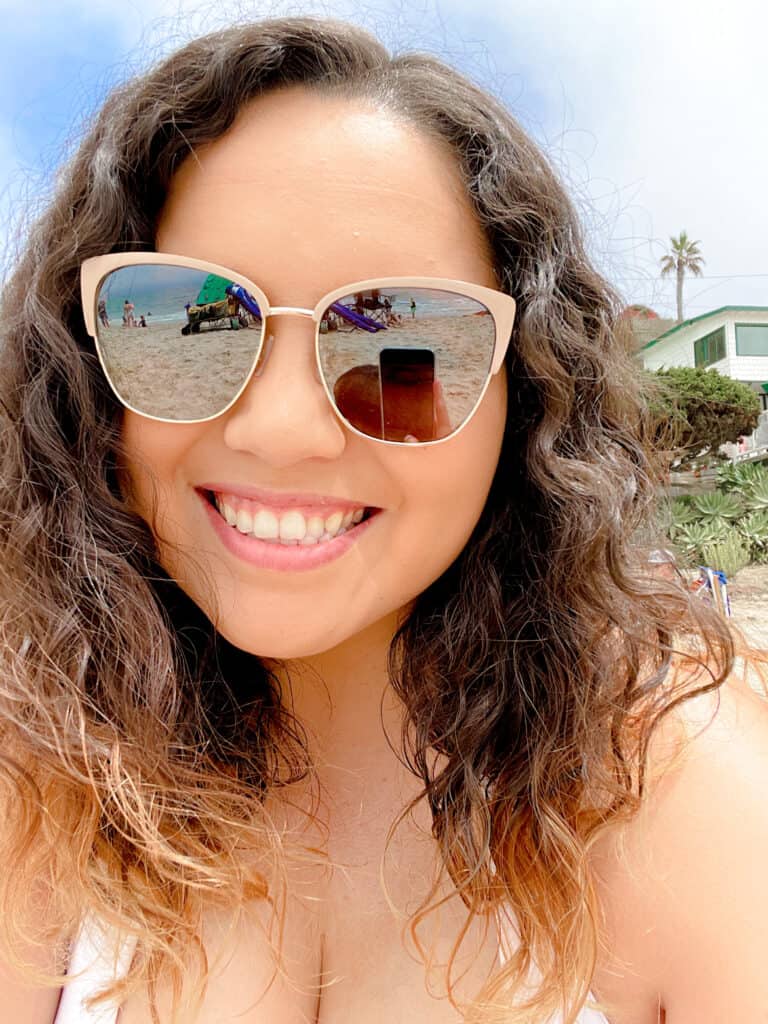 Beach Trip With a Toddler Essentials
Hopefully all of these essential items can fit in one bag so you have a free arm to hold your toddler and their must have sand castle toys.
Sunscreen – Because we want to keep our skin safe. These are our favorites
Lotion – Being at the beach makes my skin really dry so I like to carry this around with me just in case. Also let's face it sometimes I forget to lotion my legs and I don't realize it until already at the beach.
Makeup wipes – Yes, I wear makeup to the beach. How else am I going to create content? I like feeling pretty and make up helps me feel more confident in a bathing suit, I know I am not the only one!
Gum – Because sometimes you just need a piece of gum.
Hand Sanitizer – Because kids will pick up literally anything from the ground
Spray bottle with water – This is a life saver when your kiddos are building a sand castle but they are too scared to walk over to the ocean to fill their buckets. Also helps to spray off the excess sand from your feet before getting on your towel.
Trash Bags – to pick up your own trash so nothing gets left behind #protecttheEarth
Portable Charger – you can't have your phone losing battery at the beach, you just can't.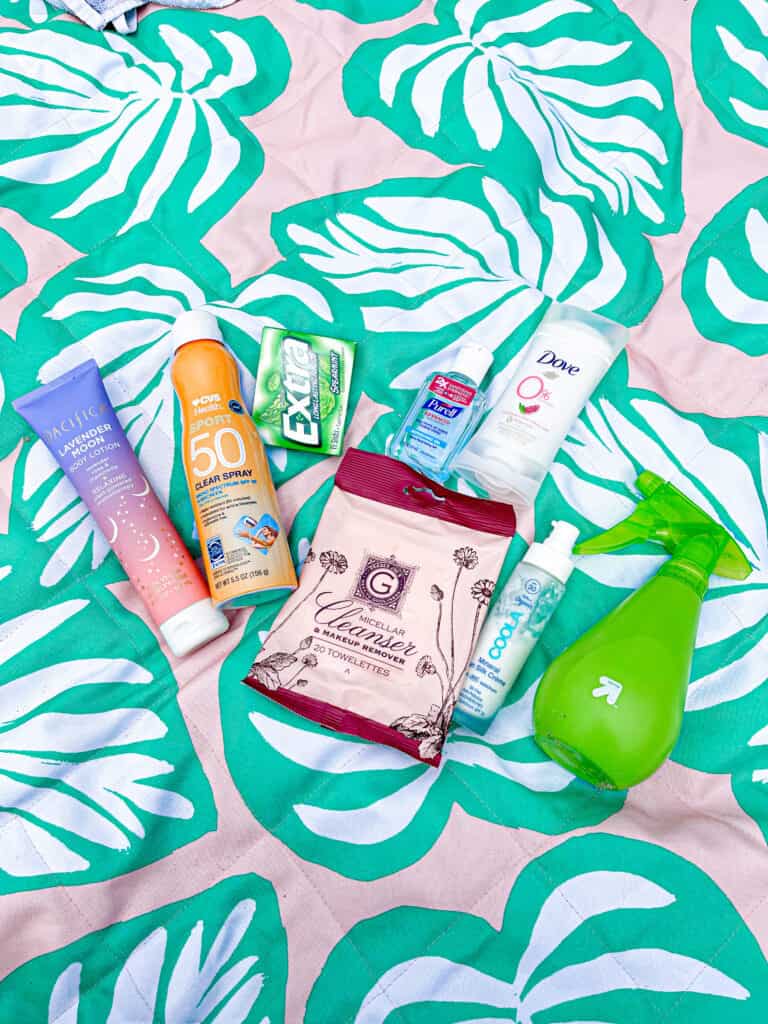 Snacks To Pack For a Beach Trip With a Toddler
If your kiddo is anything like mine they request snacks at least every half hour. Thankfully I come prepared.
I like to use a reusable food storage container to create a like snack tray.
Grapes, String cheese, goldfish crackers, fruit gummy snacks, water/apple juice
strawberries, grapes, veggie sticks, granola bar, cheese stick, water/juice
turkey cheese sandwich, chips, oranges, cookies, water/juice
carrots, ranch, fruit of choice, cheez-its, water/juice
The possibilities are endless but try to stick with lighter snacks and cooler fruit. That way they have something keeping them hydrated in the heat. If you freeze the grapes they will be a refreshing treat but remember to cut them in half for your little one. #momhack
However you decide to pack I hope you enjoy this and every summer to come at the beach with your little one. Let me know in the comments if this was helpful!