A Huge Thank you to Disney for the invitation to El Capitan Theater to screen this movie.
Black Widow is the first full length film in Phase 4 of the Marvel Cinematic Universe. With the original date postponed multiple times audiences will finally learn about their favorite Avenger on July 9th. But before you head to the theaters or Buy it on Premiere Access on Disney+, check out this Parents Guide for Black Widow.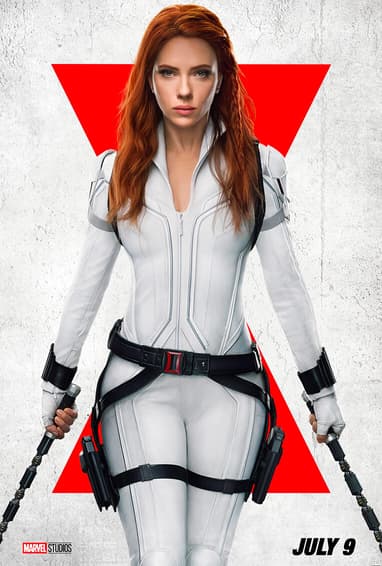 What is Black Widow About?
Black Widow takes us to where it all began for Natasha before she became an Avenger. We learn about her childhood and how she became to be the spy she is today. We learn about the emotional and physical torment Natasha went through and how she overcame her past to become a hero.
Is Black Widow Meant For Kids?
Black Widow is rated PG-13 for intense sequences of violence/action, some language and thematic material. If your kid is 10 years and above and familiar with the MCU I don't see why not. Black Widow is classic Marvel, plenty of action scenes, a lot of heart, hilarious one liners and some incredible women power! There are a few scenes where some fighting sequences get pretty intense but nothing out of the Marvel box.
The beginning of the film starts smooth with young children, but I will say to be aware that about 20 minutes in there is a tough scene involving children that was tough to watch as a parent. With Marvel movies you know you are going to get plenty of war scenes and some death. A cuss word or two will be thrown out there and some adults might be drinking some alcohol. If this is probably your kids first Marvel movie then just be aware of that and they'll be great.
the fight scenes in Black Widow are EPIC! We joked that the dialogue was between punches because it seemed like it was all we saw. Which I am here for it! Besides, Natasha is a professionally trained fighter so I'm glad Marvel took that to heart and showed off her skills.
Is There Any Mature Content?
If fighting, some drinking and a couple of curse words is mature, then yes, there is. But again nothing we haven't seen in a Marvel film. Black Widow is not a movie for toddlers. Although my boys can watch the end fight scene of End Game over and over again, they are too young to handle the villains and violence in most of the films. I encourage you if your kid is of age but you aren't too sure to watch one of the older films to get them a better understanding of the universe as a whole and to see how they react to certain scenes.
My Thoughts on Black Widow
With all the action and fighting Black Widow also has a lot of emotional scenes. We learn how Natasha's past has affected and after she is made to deal with her past we learn the toll it has taken on her and how she chooses to move past it to become a hero. I loved that Marvel took the time to explore the emotional and mental aspect of what she went through.
The scenes between Yelena (Florence Pugh) and Black Widow (Scarlett Johansson) are hilarious! They have such incredible chemistry and makes you want more of their interactions.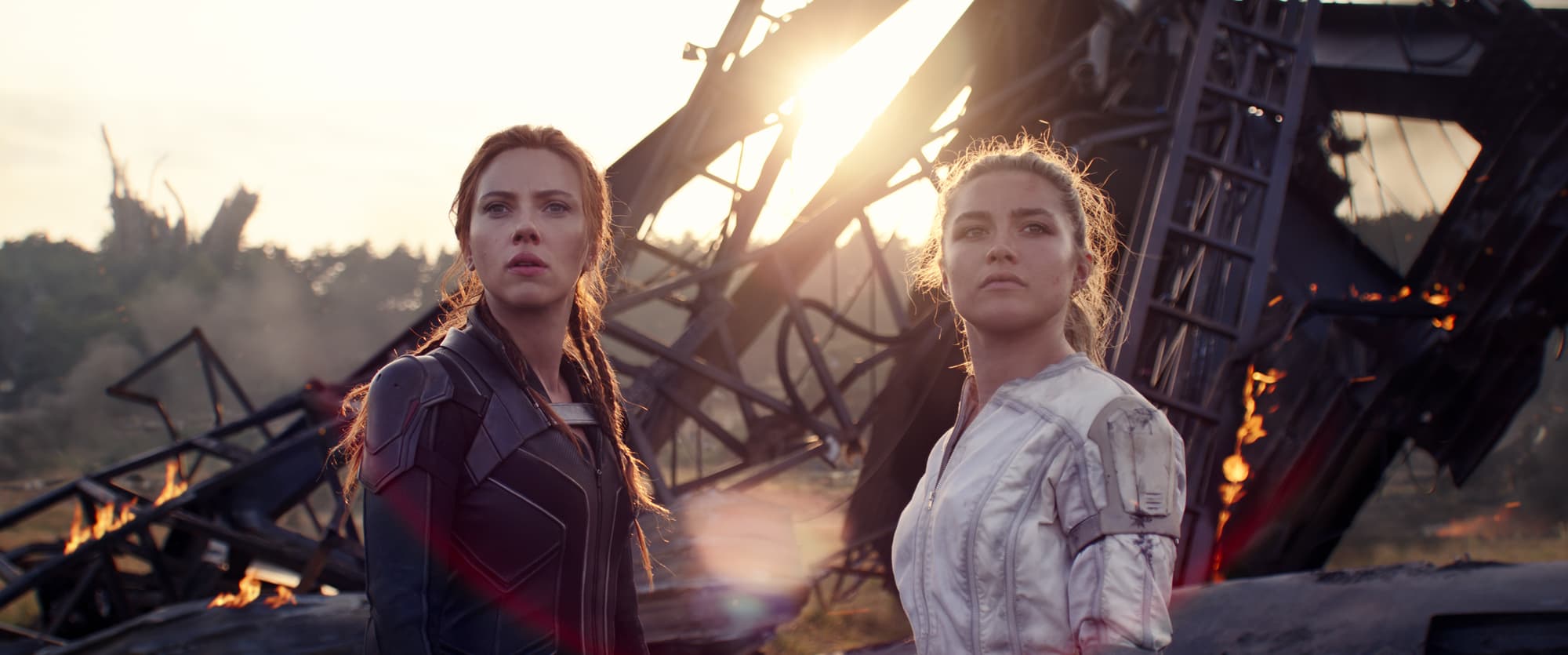 This movie had everything, action, epic fight scenes, heartbreaking moments, family and working through our emotional past. It's a story of second chances and forgiveness and strength to turn ourselves into heroes.
You can catch Black Widow in theaters and on Disney+ with Premiere Access on July 9th.
P.s. Be sure to stay all the way through the credits, in true Marvel fashion you won't want to miss this one!