We love visiting Universal Studios Hollywood! But one of my favorite times to visit is during the holidays. From Grinchmas to Christmas in the Wizarding World of Harry Potter to delicious food offerings there is some thing for everyone. It's truly one of our favorite things to do and has quickly become a tradition for our family. Thank you to Universal Studios Hollywood for hosting my family and I to share our experience.
It's Beginning To Look Like Grinchmas
How The Grinch Stole Christmas is honestly my favorite movie of all time. So when I knew they were bringing a piece of Whoville to LA I had to see it. There is so much to experience and do and it's perfect for the little ones.
Here are a few must do things at Grinchmas:
Check out the topsy-turvy Grinchmas tree twisting and turning over 65 feet high. This tree also becomes the center of attention in the evening during a special Christmas tree lighting followed by snow flury.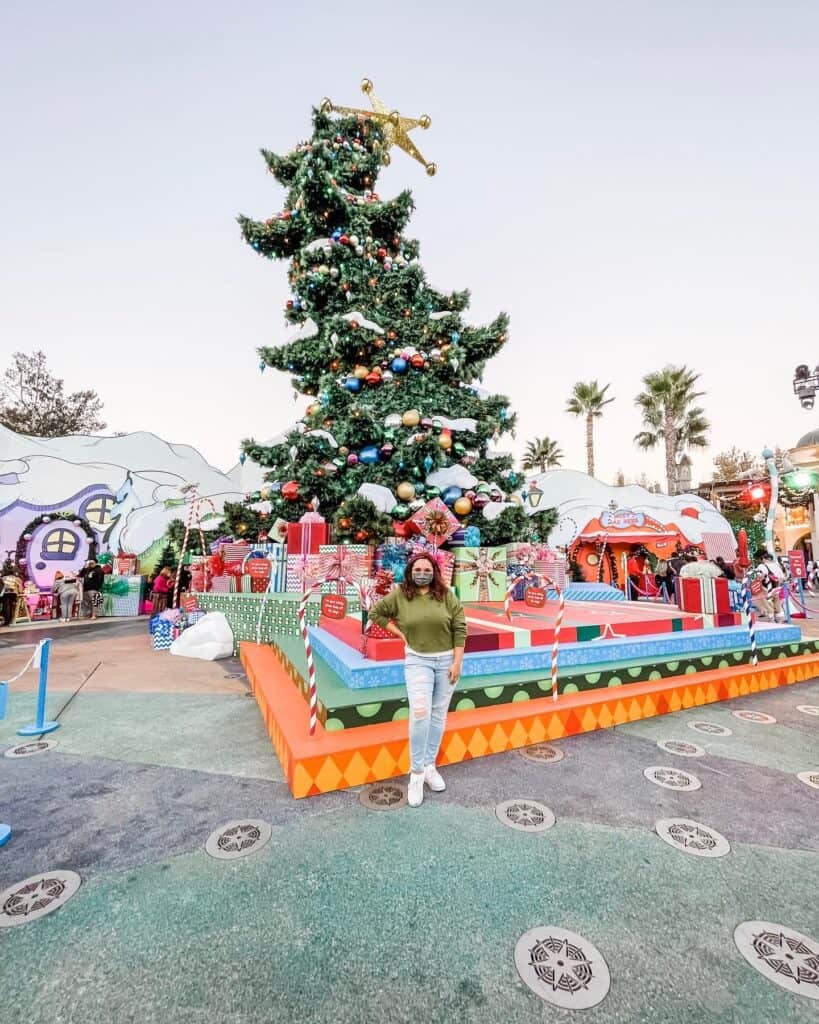 Meet The Grinch and his trusted furry friend Max. These meet and greets are hilarious. The Grinch really interacts well with everyone and gives everyone a unique experience.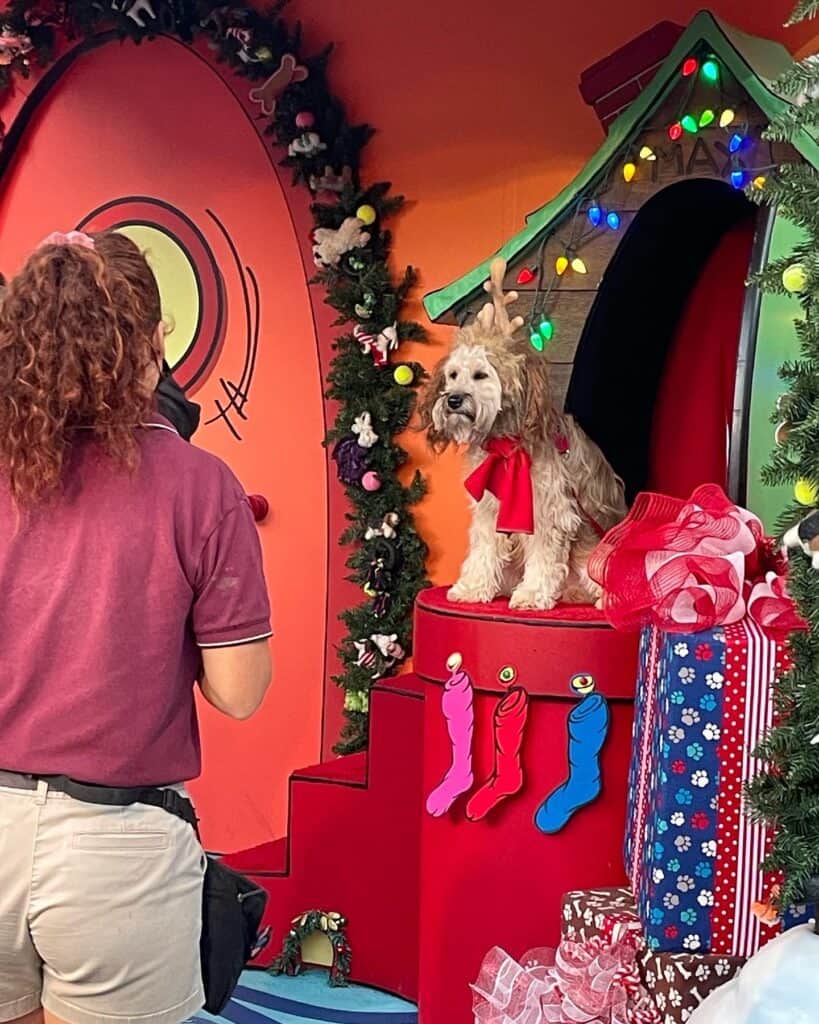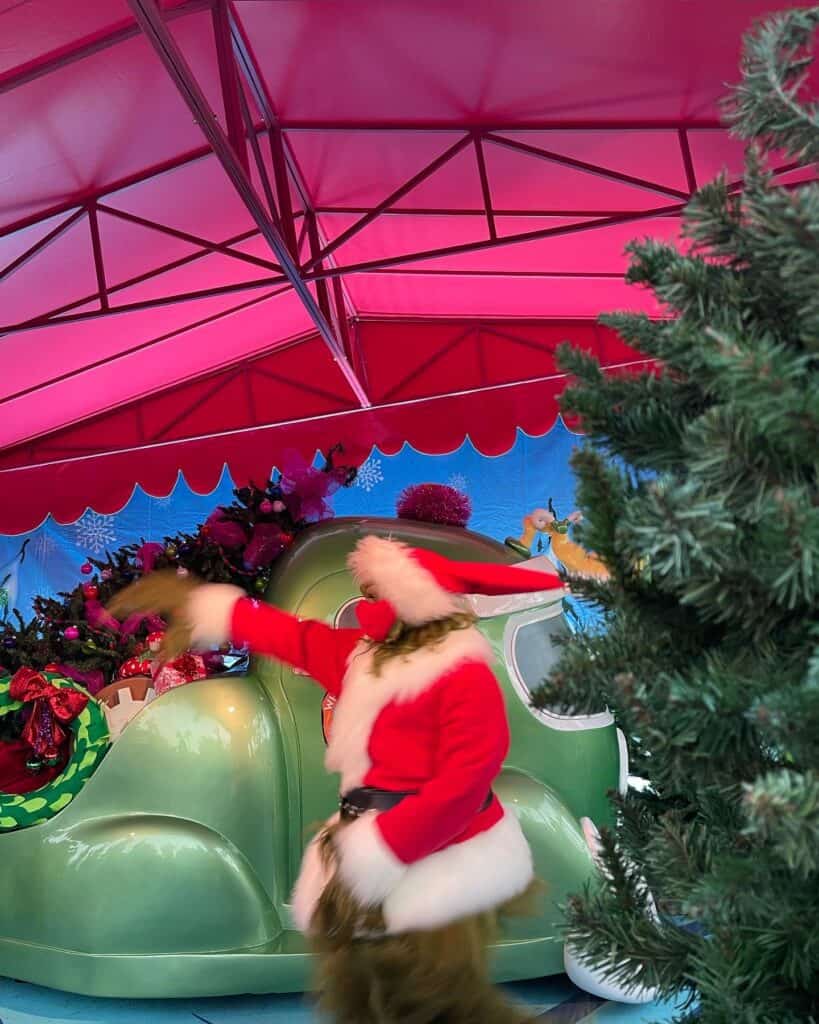 Send letters to the Grinch and share a few good deeds that you did this year. With every letter Universal studios Hollywood's Discover a Star Foundation will make a donation to School on Wheels.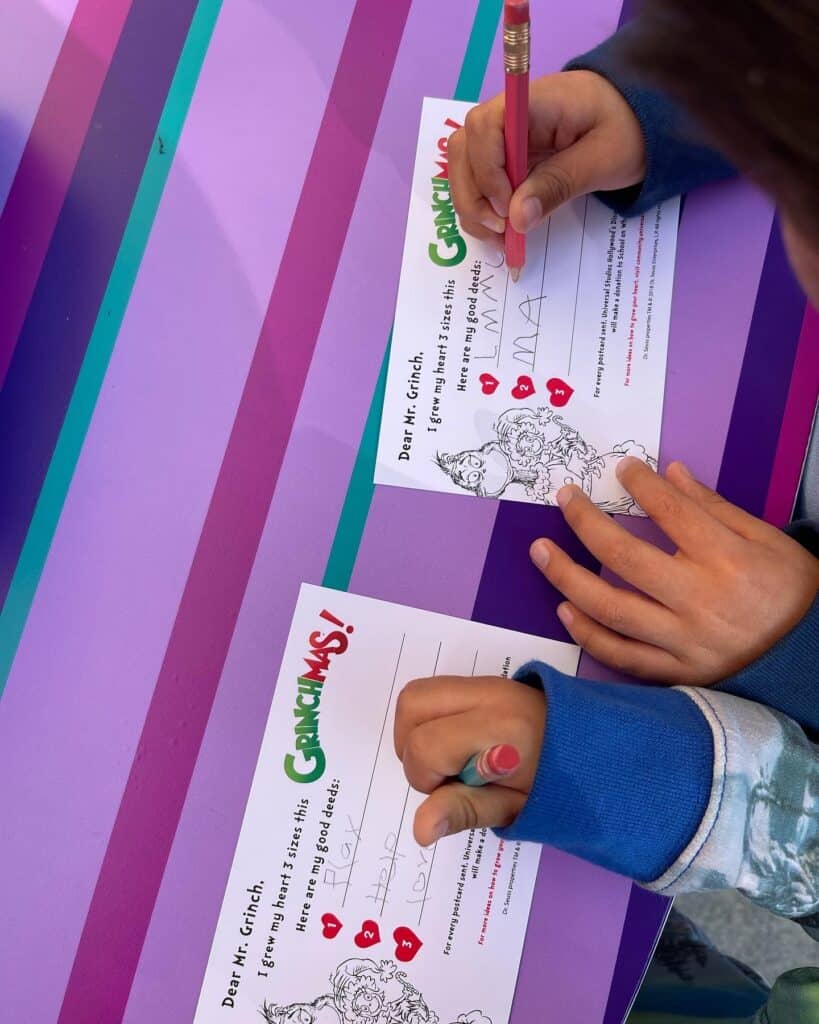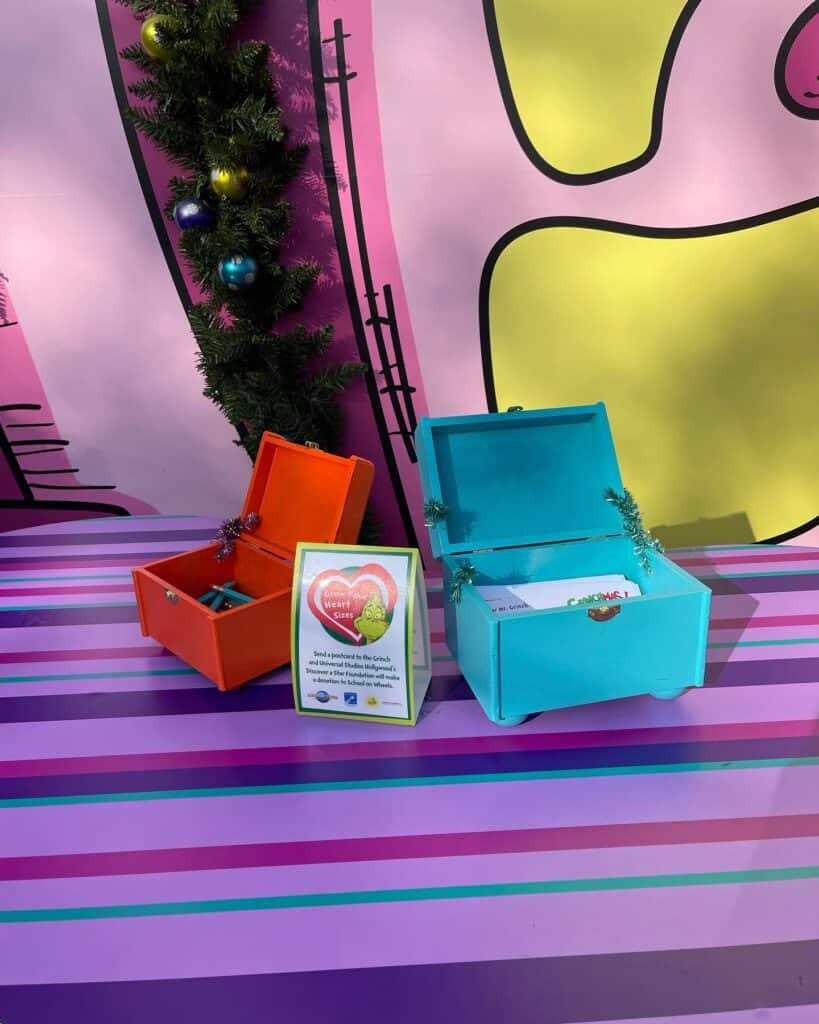 Christmas in the Wizarding World of Harry Potter
Another one of our favorite movies is Harry Potter so we were on cloud 9 having both of our favorite movies come to life in the same place. Christmas in the Wizarding World of Harry Potter is magical. I could spend all day in there looking through the stores, picking a wand or having the wand choose me I should say at Ollivanders and eat some amazing food at the Three Broomsticks. You can enjoy a nice warm butterbeer afterwards to keep you cool during night. I will say I am a #teamfrozenbutterbeer all the way even in the cold but I know the hot version is just as good.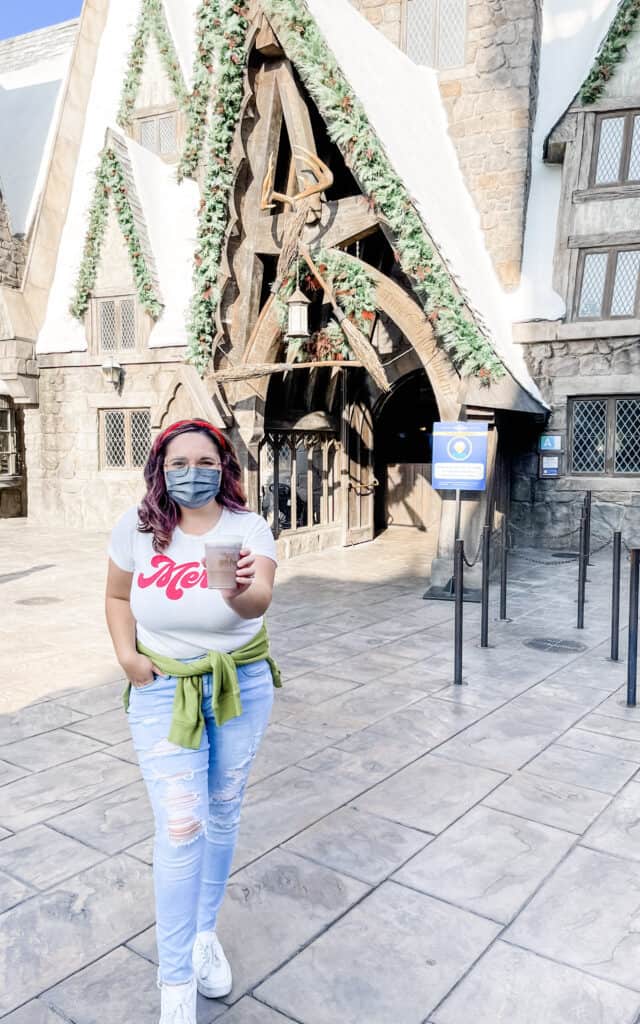 There are fun shows right outside of the Hogwarts castle. Triwizard Spirit Rally and Acapella Frog Choir where Hogwarts students entertain guests with their harmonized holiday themed songs.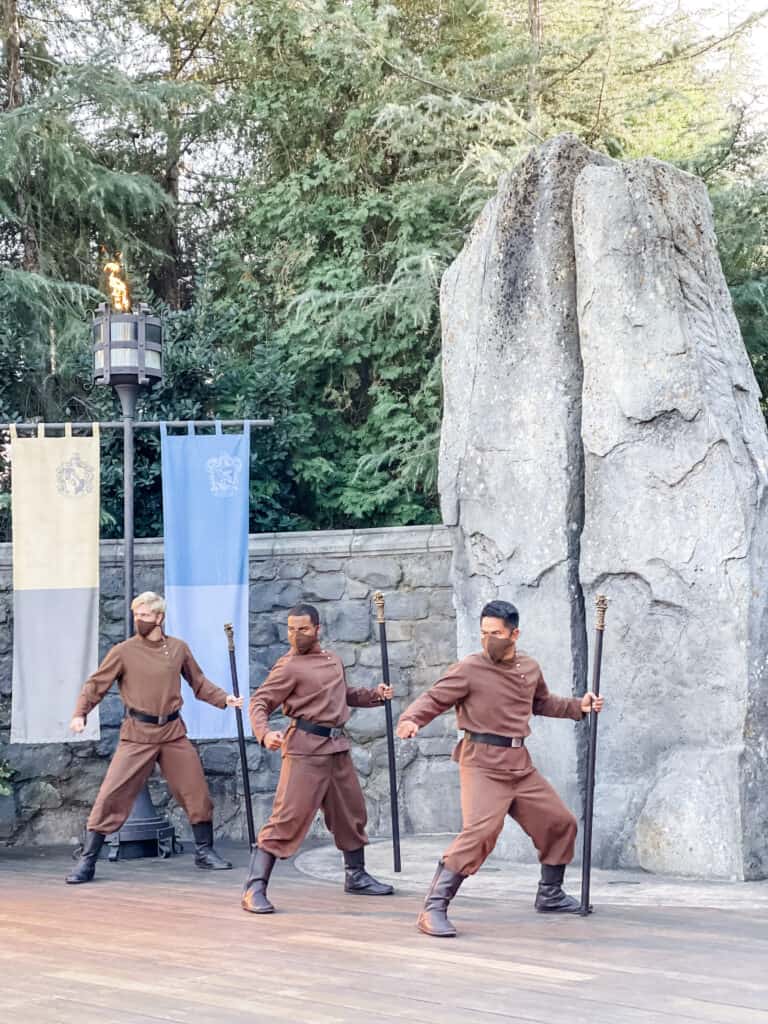 One of my favorite things happening at The Wizarding World of Harry Potter is "The Magic of Christmas at Hogwarts Castle" dazzling light show. This show illuminates the sky and castle with beautiful lights and holiday themed projections.
Enjoy the Holidays at Universal Studios Hollywood
The Holidays are truly magical at Universal Studios Hollywood. There is so much to do and so much to see you will want to continue coming back. I hope you and your family check out the Holidays at Universal Studios Hollywood this Holiday season.