A huge thank you to Paramount+ for the opportunity to screen this movie and interview the stars to learn more about this amazing movie.
Bringing Back a Classic
If you grew up in the 90's Clifford may have been a huge part of your childhood. That was definitely the case for me. I'll even go as far as saying watching Clifford made me the dog person I am today. I always dreamt of having a big dog of my own to love and have as a best friend for life. Clifford played a huge part in a lot of our childhoods and I was so excited to hear that Clifford was coming to the big screen bigger and better. My kids love watching the animated show I grew up and it was special to have something new for them but also a way to bring a nostalgic factor for me.
Clifford The Big Red Dog Spoiler Free Review
What is Clifford The Big Red Dog about?
When middle-schooler Emily Elizabeth (Darby Camp) meets a magical animal rescuer (John Cleese) who gifts her a little, red puppy, she never anticipated waking up to find a giant ten-foot hound in her small New York City apartment. While her single mom (Sienna Guillory) is away for business, Emily and her fun but impulsive uncle Casey (Jack Whitehall) set out on an adventure that will keep you on the edge-of-your-seat as our heroes take a bite out of the Big Apple. Based on the beloved Scholastic book character, Clifford will teach the world how to love big!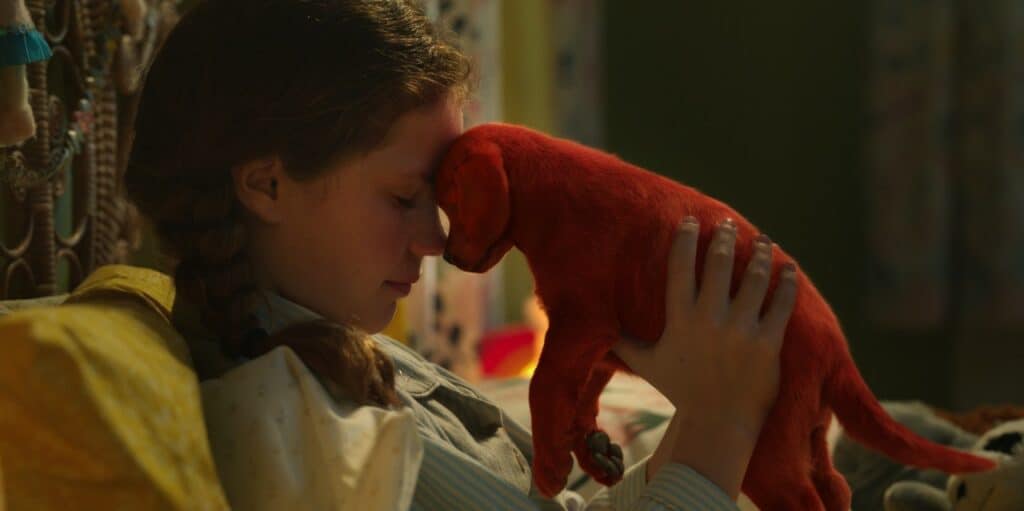 My Thoughts on Clifford The big Red Dog
My family and I really enjoyed Clifford! It's the perfect movie to bring the whole family together to teach love and accepting one another. There is something special and different about every person…and dog. This movie is a great reminder to celebrate those differences and the things that make us unique. It's a great conversation starter for families to talk about bullying with their kids as well since Clifford the movie does touch on it. Overall this movie will be your next family favorite. Bringing many generations together from nostalgia to a new found love for Clifford the Big Red Dog.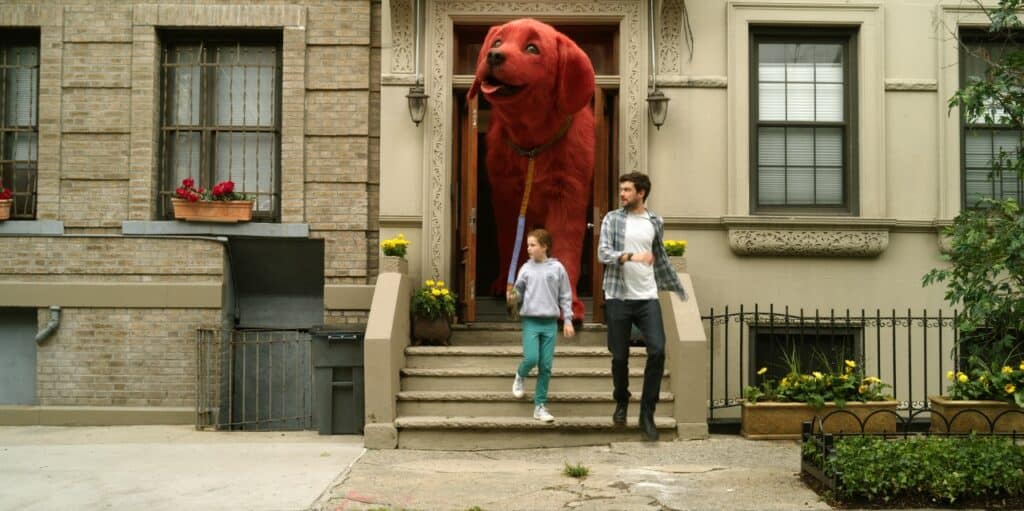 Interview with the cast and crew of Clifford The Big Red Dog
I had the amazing opportunity of interviewing the stars, producer and director of the movie. We learned about how Clifford the movie came to life and what it was really like to work the magic of movies to bring Clifford to life. Check out my interview with Producer Jordan Kerner & Director Walt Becker. Check out my interview with stars Darby Camp and Jack Whitehall.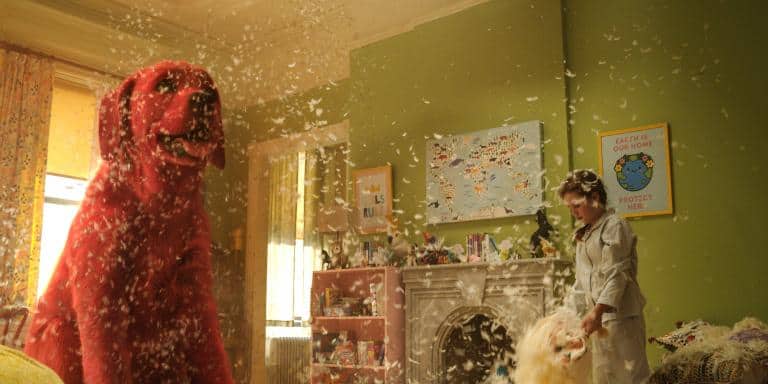 Clifford Activity Packet
Download this awesome Clifford Activity Packet for your little one! Here you can Clifford Size your pet with a fun virtual experience!
Clifford The Big Red Dog Trailer
Catch Clifford The Big Red Dog the movie now in theaters and Paramount+.