Disenchanted is the sequel to the beloved Enchanted that starred Amy Adams, Patrick Dempsey, Idina Menzel and James Marsden. This film is magical and filled with so many easter eggs from some of our favorite Disney Princesses.
Return of Giselle
Sometimes it has hard to imagine Amy Adams as anyone else because she IS Giselle. She plays this role to perfection. She has everything down from the hands, to the voice and even the way she walks.
In Disenchanted we see a different side of Giselle all together. In the first film she was lost and a bit naive to the real world. Now that a few years have past she is quickly learning the real world is no fairytale.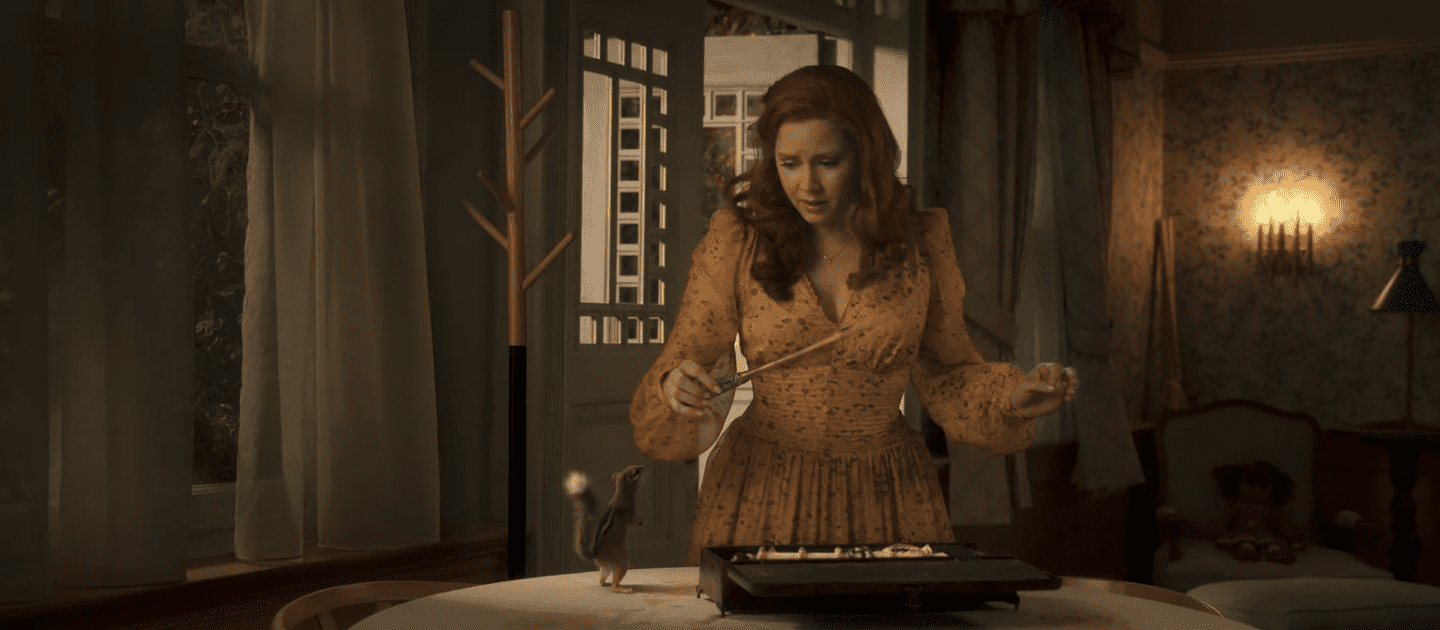 Disenchanted is a wonderful addition to the Enchanted lineup as it is a story filled with magic, musical numbers and the importance of family. As we follow Giselle, Robert, Morgan and the new addition Sofia to a new town after feeling a bit crammed in their New York City home, we learn how change is not for the faint of heart.
With Morgan being a teenager there is your typical teenager attitude and sarcasm. This of course is all new to Giselle and she learns that quickly things aren't going as planned for their new life.
Disenchanted takes us on a magical journey on how wishing for the things we want won't always work out in our favor. Magic always comes at a price and with conditions and Giselle and her family have to learn how to work together to make things right.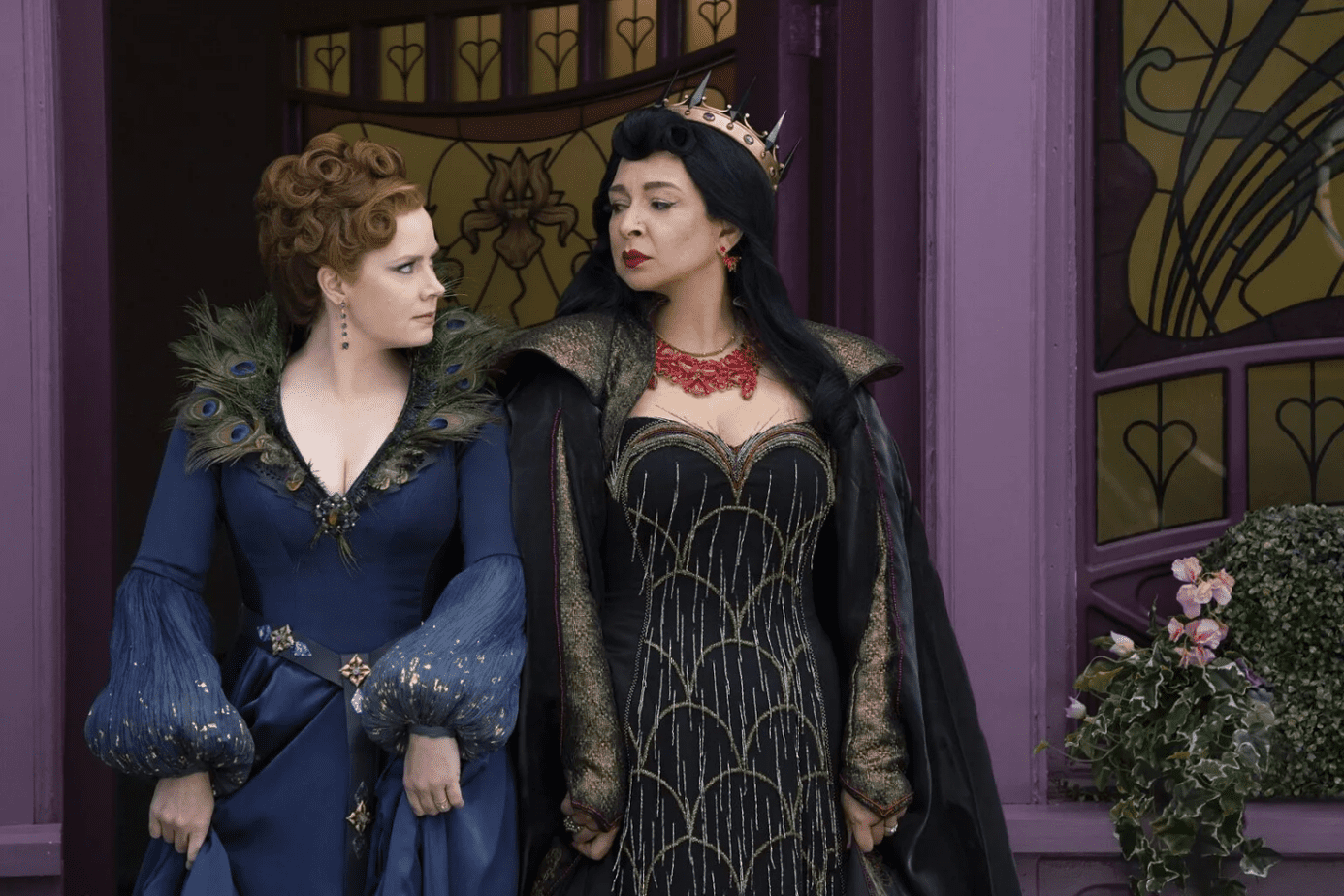 New Faces in Disenchanted
A new film brings new faces and this cast did not disappoint. With the addition of Maya Rudolph Yvette Nicole Brown and Jayma Mays to name a few this movie is absolutely hilarious. Maya Rudolph does a great job in portraying someone evil but does it in a way that is funny and wicked.
Final Thoughts on Disenchanted
I really enjoyed Disenchanted. Enchanted still holds the number one spot for me but Disenchanted is a great contender. Filled with the same music styles we know and love for the first film, to incredible dance numbers and gorgeous costumes this movie will have you smiling from ear to ear. My favorite part of about this film was pointing out all of the easter eggs from other Disney Princess movies we know and love and I enjoy the jingles they add from past films as well. overall this movie is a lot of fun and I know you and your family will enjoy it. This movie is now available on Disney+.