"This post regarding Disneyland Resort News and Updates contains affiliate links, which means I receive a small commission, at no extra cost to you, if you make a purchase using this link. Please see my disclosure for more details."
If you are a Disney fan big or small you might have seen all of the new Disneyland Resort News and Updates this week. From California resident tickets to Halloween returning to the Disneyland Resort, there is surely something for everyone. Let's get into it.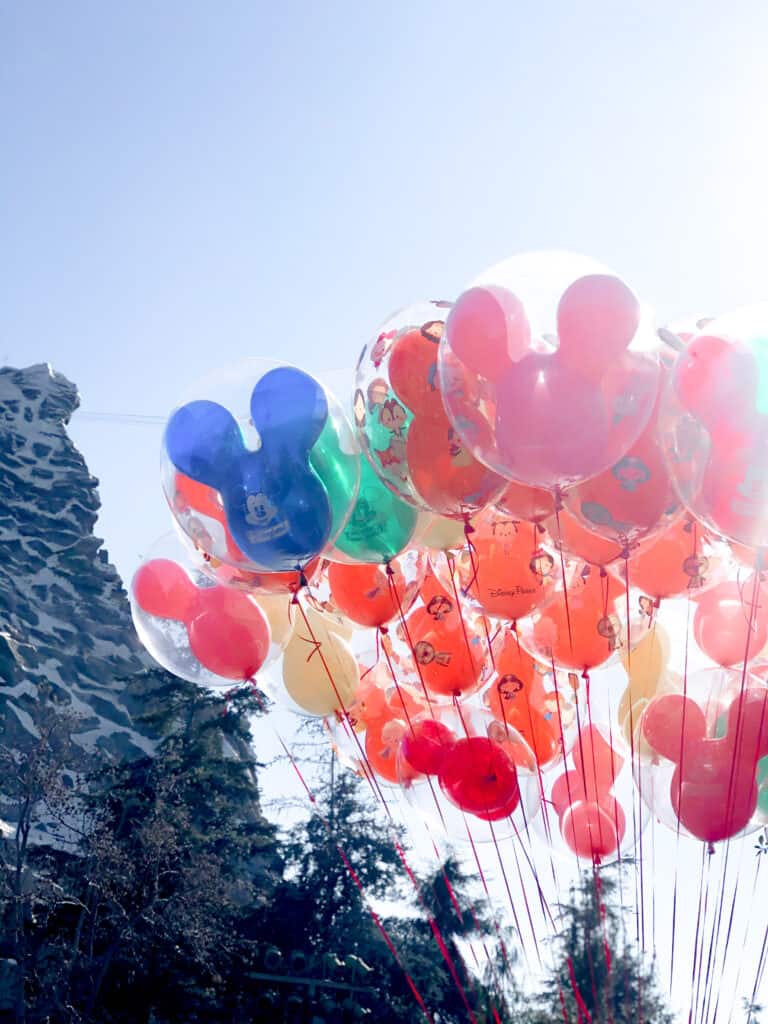 Disneyland Resort News and Updates
Disneyland California Resident Tickets
Disneyland has announced a new ticket offer for California Residents which will allow you to save $66 on each 3-Day Disneyland® Resort Park Hopper® or 1-Park per Day Ticket for travel through September 30, 2021.
These tickets can be used any time during the time period above and do NOT have to be used within 13 days of the first day of use.
Here is a quick overview of the California resident ticket special that you can share:
No tiers or blackout dates apply
Reservations for all three days must be made at the same time, but can be changed at any time (subject to availability and must be used by September 30, 2021)
Same price for adults (ages 10+) and children (ages 3-9)
All guests must be California residents. A California billing address will be required for purchase and guests may be asked to show proof of residency at the gates.
This timing actually matches well with the next Disney Update which I am so excited to share about!
Happy Haunting at the Disneyland Resort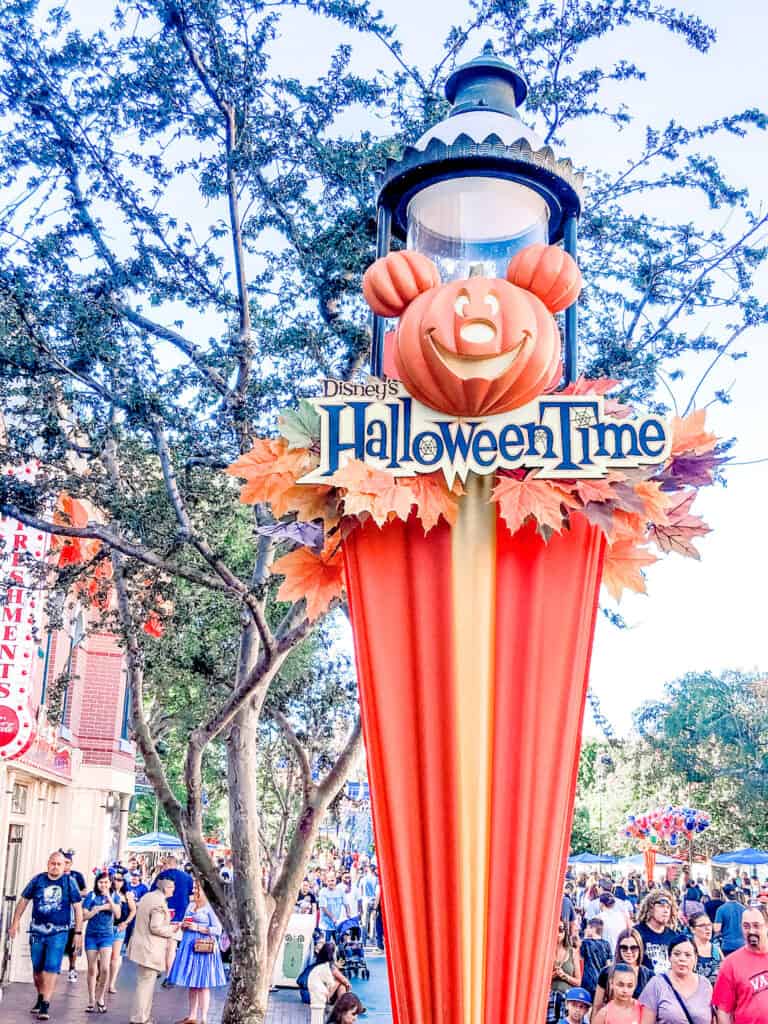 Halloween is making its way back to the Happiest Place on Earth. With Disneyland being closed most of 2020 due to the pandemic that meant no decorated Main Street or Giant Mickey Pumpkin for Halloween last year. But all of that has change because Disneyland announced dates for their new Halloween Event, Oogie Boogie Bash!
Disneyland Resort
Disneyland will transformed with not so spooky decor throughout the park. You will be greeted with an incredible Mickey Jack O Lantern in Town Square and surrounded by bright orange and yellow banners lined all the way down Main Street. Your favorite characters will be dressed up and photo ready in their Halloween best.
With the return of fireworks "Halloween Screams" will haunt the night sky above Sleeping Beauty Castle on weeknights subject to weather.
Haunted Mansion is currently closed to transform into its holiday overlay inspired by Tim Burton's " The Nightmare Before Christmas."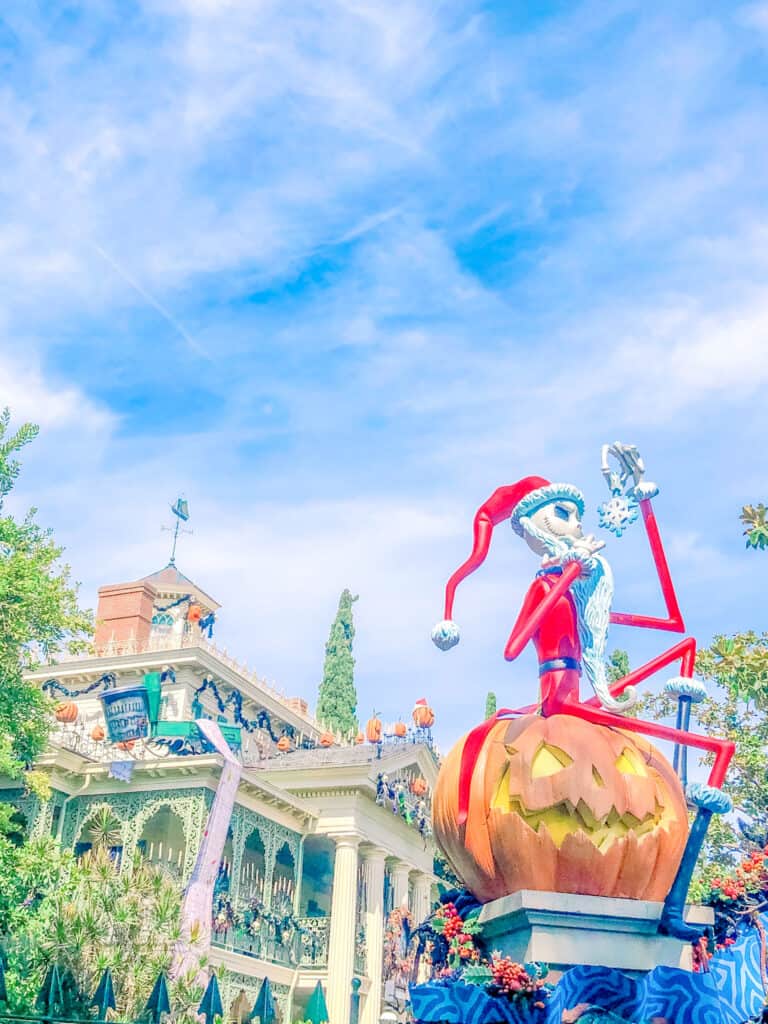 Disney California Adventure Park
At Disney California Adventure Park some attractions will be transformed with Halloween overlays and spooky vibes. In Cars land Radiator Springs will be transformed into Radiator Screams where Mater's Junkyard Jamboree turns into Mater's Graveyard JamBOOree, and Luigi's Rolickin' Roadsters will change into Luigi's Honkin' Haul-O-Ween.
Plaza De La Familia
One of my favorite things about Halloween time at the Disneyland Resort is how they embrace the sacred Hispanic holiday. Dia Los Muertos A celebration of life, food and culture that my family and I practice each year. A wonderful tradition with some added Disney magic. You will be able to enjoy A Musical Celebration of Coco" a wonderful street show honoring Disney and Pixar's CoCo and family.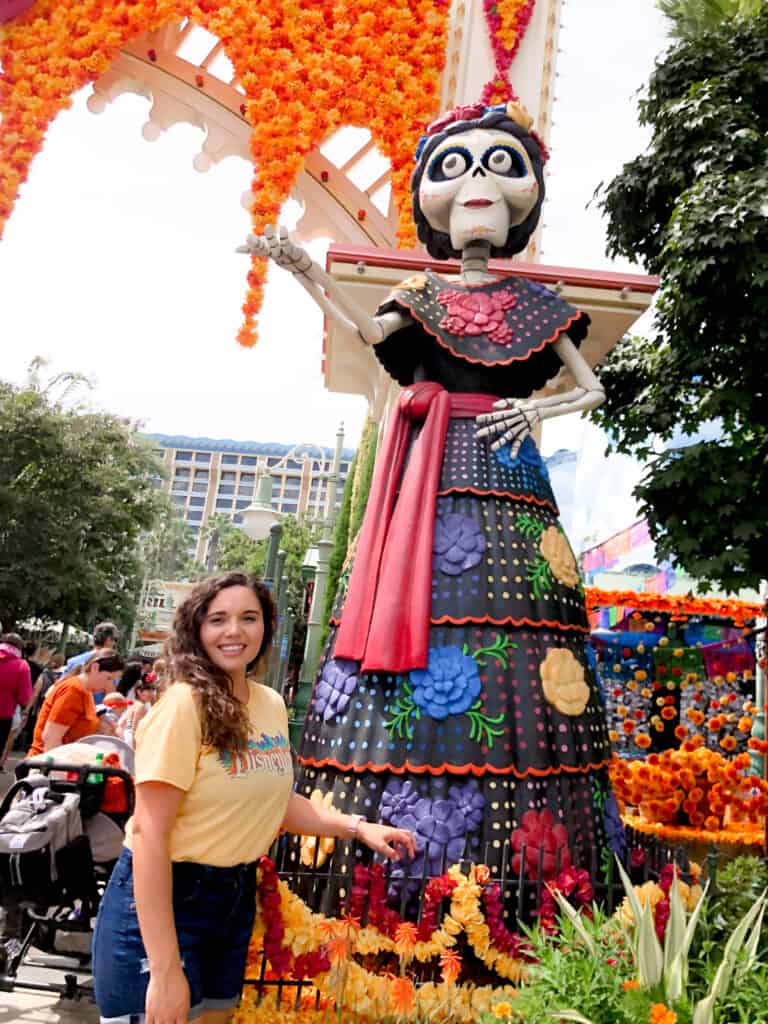 So many amazing treats and snacks will be available as well so be sure to get your food guide upon arrival to ensure you get the best of the best.
Oogie Boogie Bash
if that information wasn't exciting enough, Oogie Boogie is taking over Disney California Adventure park! With the Oogie Boogie Bash a Disney Halloween Party! This is a party you don't want to miss. Here kids and kids at heart of all ages can trick or treat, dress up and meet their favorite characters all dressed up and ready for a family friendly scare. Oogie Boogie Bash is a limited capacity ticketed event! That will allow guest to stroll through immersive treat trails, encounter their favorite Villains,Villain's Grove at the Redwood Creek Challenge Trail, and enjoy a "Frightfully Fun Parade."
Tickets for Oogie Boogie Bash go on sale July 13th at 9am. Ticket Prices vary on dates available. Tickets allow you 3 hours into Disney California Park which I highly Suggest.
Oogie Boogie Bash Dates: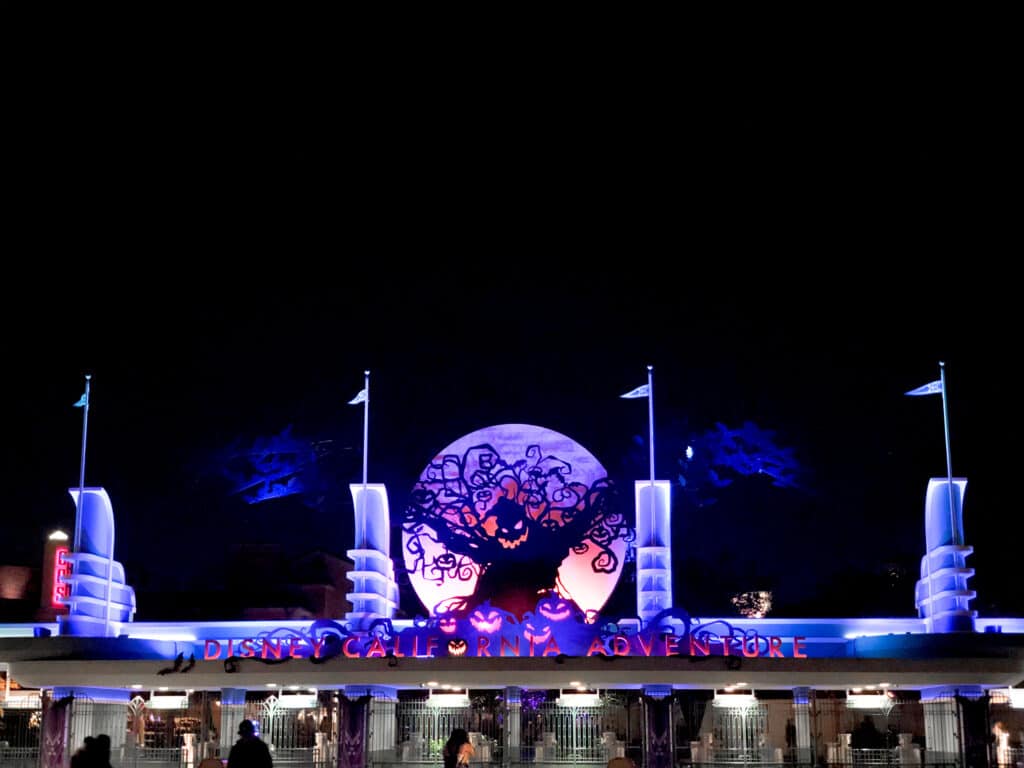 September 6pm-11pm:
9,11,12,14,16,19,21,23,26,28,30
October 6pm-11pm:
3,5,7,10,12,14,17,19,21,24,26,28,30,31
Final Thoughts
I am especially excited for all of the Disney Magic coming back to Orange County. It has been a hard year for everyone and having some magic back is just what we need. I love Halloween time at Disneyland so it's truly one of the best times to visit.
Let me know if you plan on visiting and attending the Oogie Boogie Bash!