The First Timers Guide to Downtown Disney at the Disneyland Resort
Downtown Disney is one of my favorite places to go when I want some Disney Magic but don't want to spend money ton a park ticket. It offers just enough magic to fill your Disney cup. They offer a variety of shops, restaurants and entertainment that you will be sure to find something for the whole family.
I have been going to Downtown Disney for as long as I can remember. I try to make a it out there a couple times a month to get my Disney fix. This place has definitely changed throughout the years but in my opinion is now better than ever.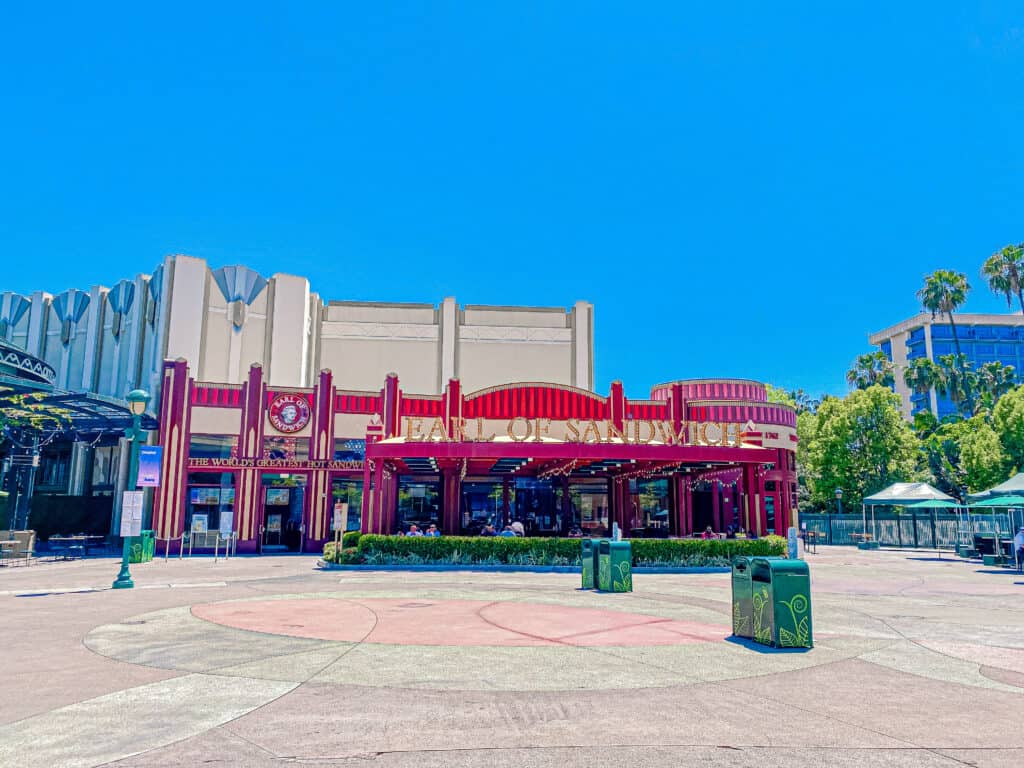 What is Downtown Disney?
Downtown Disney is just south of the main entrance for Disneyland and Disney California Adventure. You do not need a ticket to enter or enjoy it but You will want to have some extra cash to buy some souvenirs and try all the food they have to offer.
How to navigate Downtown Disney
There is so much to do here! I like to take a lap to take it all in. I've been a few times so I have all the shops and restaurants memorized but it's still nice to see what entertainment they have going on that evening. If you enter Downtown Disney from its Main entrance ( near the Disneyland Hotel) you will be welcomed with what is currently Mickey's Pop up Shop. As you continue walking you will notice a stage where live performers come to play. As you continue through the strip you will you see
From quick service to sit down meals, The Lego store, and the famous World of Disney you will not leave empty handed or with an empty stomach.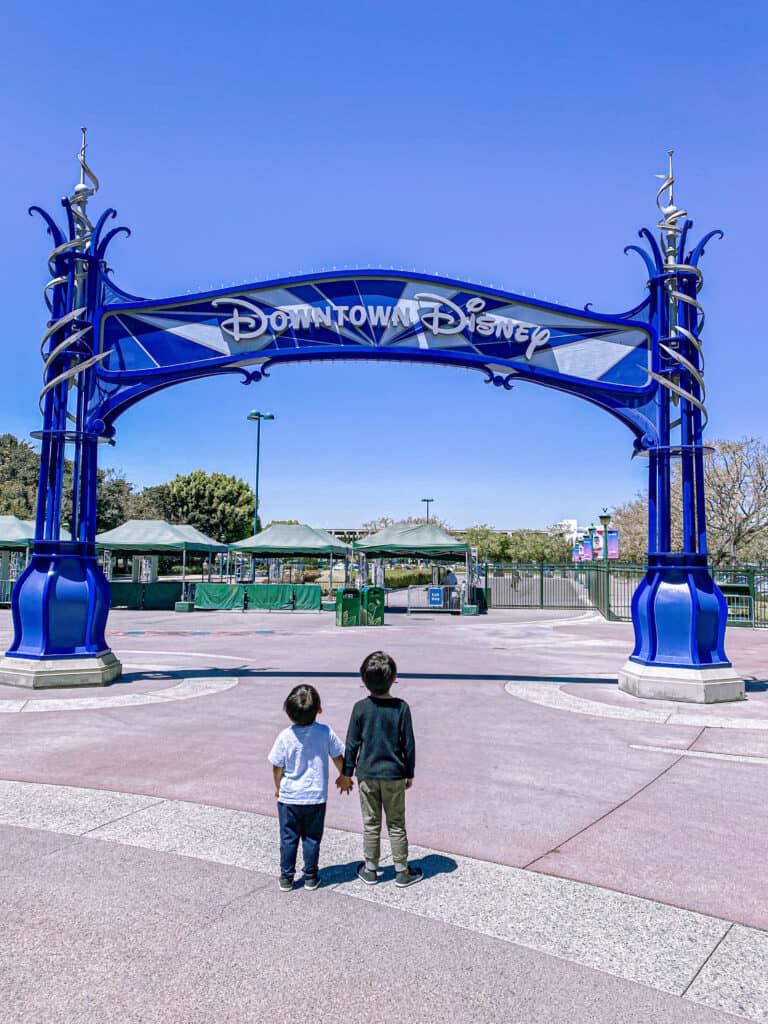 Tips for a Great Time
I personally enjoy going in the evening. The lights are beautiful there's usually live music or 'street' performers scattered throughout that make walking the loop enjoyable. There is so much to see and eat that you definitely will need to make another trip back.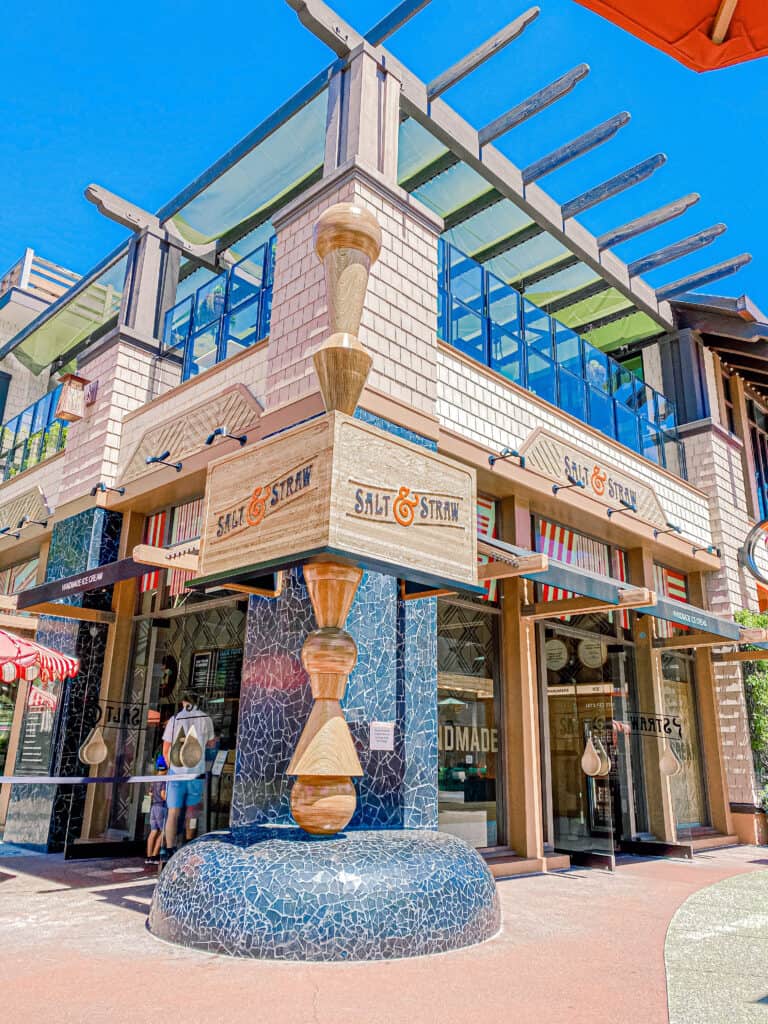 Common Questions About Downtown Disney at the Disneyland Resort
What is there to do at Downtown Disney?
Lots! There is plenty to do especially if you are a first timer. The strip is lined with plenty of restaurants , shops, and entertainment for the whole family. You can enjoy a milkshake at BlackTap, or enjoy a delicious pizza and Napoli.
Do I need a ticket?
You do not need a ticket as it is free to the public. There may be some events or attractions that require a cost but going in is free. So even if you don't plan on buying anything,( which is hard not to) it's still nice to walk around and be a part of the Disney ambiance.
Can you see the Disneyland Fireworks from Downtown Disney?
Yes, There are certain areas that allow you to see the fireworks. Usually, people will hang out in the esplanade (the big open space between Disneyland and Disney California Adventure) to watch the fireworks. Keep in mind you won't hear the music to it.
Do I need a reservation to eat at Downtown Disney?
Most restaurants do not require reservations,however, if you plan on going during the summer, or the holidays I would definitely recommend calling ahead. You can check out the Disney Dining website for details.
Can I bring my kids?
Of course! there is plenty to do for kids and the kid at heart.
The Last Thing You Need to Know about Downtown Disney
Downtown Disney is the best place to get a bit of magic we all need once in awhile. I promise you will not leave with an empty stomach or empty handed as there are plenty of amazing food options and Disney shops. please check the Disneyland Resort Website to stay up to dates on safety precautions and mask requirements.
Let me know in the comments below what your favorite part of Downtown Disney is.