It's Spring in California which means the weather is beautiful and we want to find fun ways to keep our kids entertained while being safe. Check out these Food Festivals coming to Southern California.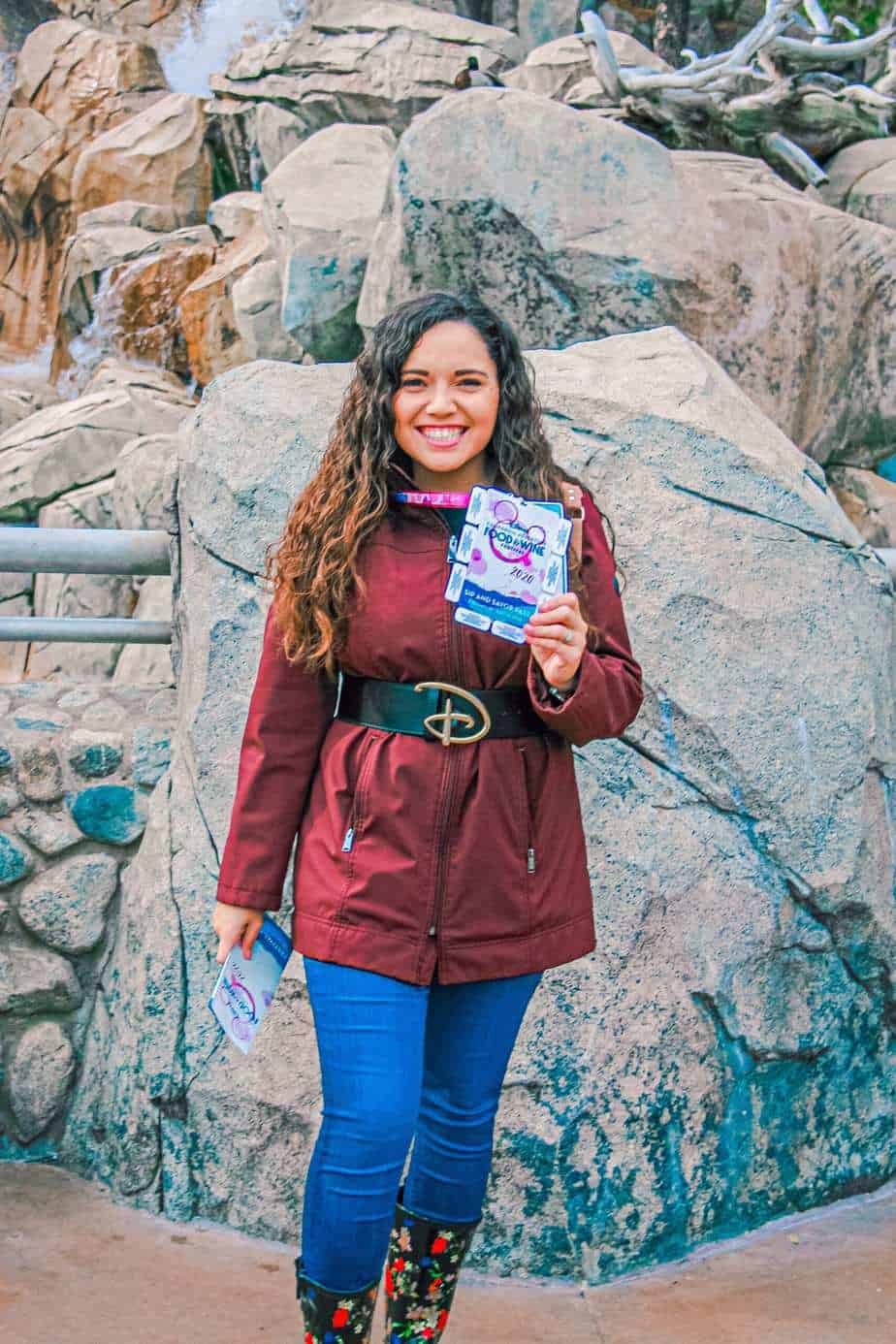 You know Spring is in full bloom in Southern California when our favorite Theme Parks announce their Food Festivals. With everything going on this year things may look a little different but our favorite places are still providing some type of experience. Here is what you need to know.
A Touch Of Disney – Disney California Adventure
A Touch Of Disney was announced a few weeks ago and everyone lost their mind, in a good way. The Disneyland Resort has been slow in opening things up but I personally appreciate them being careful.
With it being the 1 year anniversary of being on lockdown and things slowly closing, everyone was hopeful that Disney would bring some magic and we were right. A Touch of Disney is a limited ticket event held in Disney California Adventure. These tickets went on sale March 4th and sold out on the same day. Here is what you need to know even if you did not get a ticket.
A Touch Of Disney
Downtown Disney & Buena Vista Street are open with select retail and restaurants
Buena Vista Street Will remain open until March 14th, 2021 and close march 15th, 2021 in preparation for A Touch of Disney opening March 18th 2021.
Self Parking fee is $10
COVID guidelines must be followed.

Social Distancing
Face coverings required for guest ages 2 and up
Temperature checks prior to entry
I am a little sad we didn't get tickets to this event but we are saving up for whenever Disneyland decides to open since we aren't sure what the plan is for Annual Passes. Let me know in the comments if you got tickets!
For More information about Downtown Disney and The Disneyland Resort Check out their website here.
Taste Of Universal – Universal Studios Hollywood
Starting March 12 Taste Of Universal will be a ticketed event where you can get a taste of all that you've been missing. Select areas will be open to enjoy your favorite universal treats. Here's what you need to know.
Lands Open during this event:
Springfield, U.S.A.
The Wizarding World of Harry Potter™
All New – Minion Cafe
Hollywood and Dine
Ticket Info:
Your ticket includes your choice of 5 menu items (3 items for kids) from an extensive menu of appetizers, entrees, beverages and desserts. Additional items are available a la carte for a separate price.
Adults:
$44.00($48.18 with tax) – FRI
$49.00($53.66 with tax) – SAT/SUN
Children (3-9):
$25.00($27.38 with tax) – FRI/SAT/SUN
If you are an USH Annual Passholder you have a chance to save some money.
As far as I know this event is not sold out so make sure to get your tickets ASAP. Just like everything else please follow all of the required COVID guidelines. If you feel comfortable to be out and about please do so safely for yourself and for others.
For More information about City Walk and Universal Studios Hollywood Check out their website here.
Taste Of BoysenBerry Festival – Knott's Berry Farm
Knott's Berry Farm is definitely known for their amazing and creative food. I remember visiting this park frequently as a kid and enjoying all the funnel cakes I could eat. It definitely holds a special place in my heart. Here is what you need to know about Taste Of BoysenBerry Festival.
Open select Dates March 5th – may 2nd
Event hours will be 12 pm to 9 pm select Mondays, Tuesdays, Wednesdays, Thursdays, Fridays, and Saturdays, and from 12 pm to 8 pm on Sundays.
The only way to experience the limited-time food event, Knott's Taste of Boysenberry Festival, is with a tasting card purchased in advance (a tasting card is required for event entry).
Regular tasting cards (ages 12+) are priced at $45 (plus tax) and will include five food tastings and Junior tasting cards (ages 3-11) are $20 (plus tax) and include three tastings.
The Food looks absolutely amazing for this event and I hope you get a ticket. From my understanding tickets are still available so be sure to get yours ASAP! Check out their website here for more information.
Same as everything else please follow required COVID guidelines.
There you have it folks. Our favorite Theme Parks are slowly opening and providing some dose of magic to get us through these hard times. I know everyone has their own comfort level of going out right now but If you choose to go I hope you have a blast. This festivals seem great for kids since they are only a few hours and can be enjoyed as a family. Please be safe, follow safety guidelines and have some food for me!
What Southern California Food festival are you going to this year?