The Holidays are here! I try my best to get my house cleaned and organized before and during the holiday months. But Who has time to do that during all the shopping, parties and cooking? One way to motivate me to clean is a good smelling cleaner. Yes, you read that right, a cleaner that smells amazing and smells like the holidays, well sign me up! Today I am sharing with you my best tips to get you motivated to clean this Holiday season and the best smelling cleaner to help you do it!
"This post contains affiliate links, which means I receive a small commission, at no extra cost to you, if you make a purchase using this link. Please see my disclosure for more details."
5 Best Tips to Get You Motivated To Clean this Holiday Season
I Don't like to clean. There I said it. Does this make me a terrible stay at home mom? Ha of course not but honestly I despise cleaning. Let me be clear, I may not like it but I still do it because I dislike living in a dirty and cluttered home.
But I enjoy finding a balance between being spotless and letting a little mess happen from time to time is good for the soul. I pride myself in letting the kids "be little" and not worry about cleaning up all the toys at the end of every day. They are just going to be scattered again tomorrow so why bother.
But as far as cleaning goes, I definitely do that daily but I have found easy ways to manage it throughout the day so I don't go insane feeling like I am cleaning all day. I have small tips that I follow to ensure I am getting my house clean and ready for this Holiday season.
5 Best Tips
Make a Plan

– I would love to be the kind of person who can clean every room on both floors in one day, but the way my attention span goes I can only do 1-2 rooms at a time max. So I embrace the way I do things and plan to do a room (or two) a day. This way I feel accomplished less overwhelmed and is actually doable.
2. Have An awesome playlist – I grew up in a Mexican household which meant every Sunday my mom would wake us up to the loud beats of Vicente Fernandez. Back then I didn't understand why it was necessary to blast the music so loud while she cleaned. But now that I have my own home, I understand now. When I clean I love to put on pandora as loud as possible and clean to my favorite songs. It honestly helps make cleaning fun and I swear it makes the time go by faster.
3. Watch Cleaning Videos on Youtube – Yes, seriously! The day before I have a lot to clean or a lot, I head to Youtube and watch some cleaning videos to help me get motivated. They seriously work for me and I know they can work for you!
5 Best Tips
4. Clean As You Go – It's easy to put off simple tasks for later, like washing that dish, or putting the clothes in the hamper. Doing these small tasks as you go will help reduce the clutter later. Because one dish turns into 2, then 3, then 4 and next thing you know you have a sink piled high with dishes.
5. Buy Products you love – I love cleaning during the fall because my favorite brand has the most perfect scent for Fall. Mrs. Meyers has a limited household cleaner that smells like Fall in a bottle. It is their Apple Cider scent. It automatically takes me to a wonderful place of apple orchards and Fall. This has helped me, especially during Fall, to clean and get my house prepared and ready for the Holidays. Not to mention right now they also have some amazing scents out that smell like Christmas.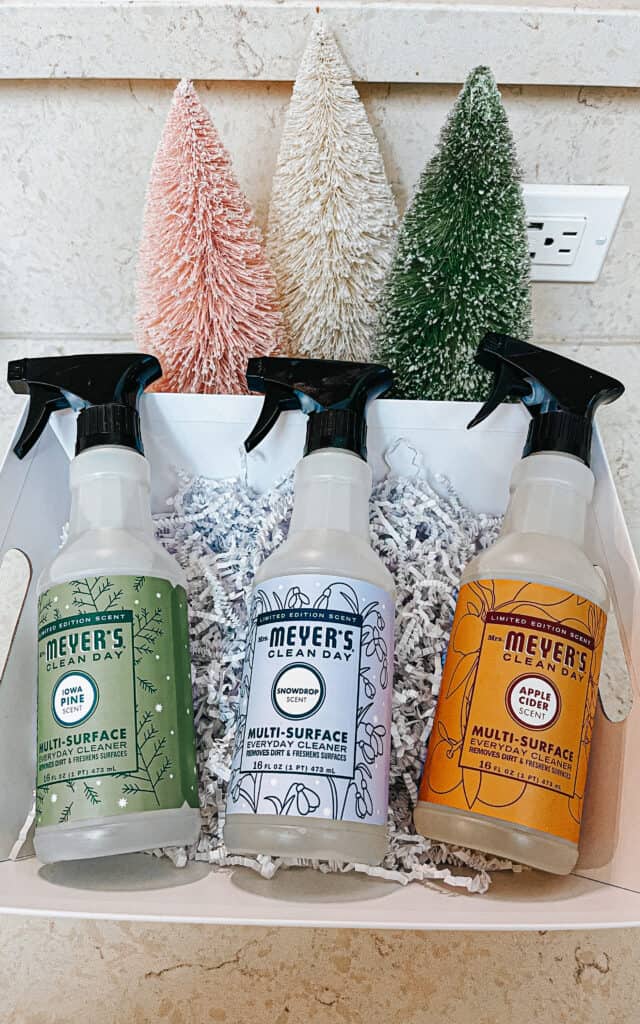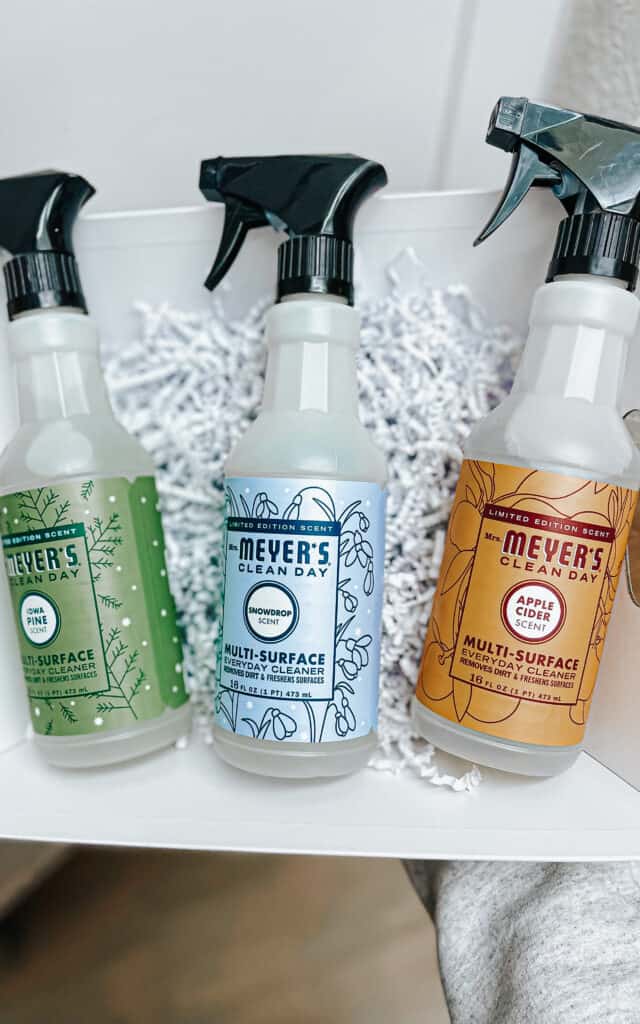 Get Ready To Decorate
I am the type of person who has to organize her closet after buying some new clothes. Idk why I am like this but I am. Same goes for my house and decorations.
I cannot decorate our home while it is dirty. Every dish has to be washed and put away, laundry has to be sorted, and the counters have to be cleaned. I want fresh decorations in a fresh home and it makes it that much more enjoyable.
The Last Thing You Need to Know about getting motivated to clean during the Holiday Season
The best advice I can give is to give yourself grace. Take it one task, one day at a time and you will see an improvement. The holidays are meant to be enjoyable. Let cleaning your home be a way to decompress and allow you to enjoy the space you have made for you and your family. I hope this post was helpful! If it was please let me know in the comments how you plan on spending this Holiday season.
Related: How to create the perfect DIY hot cocoa bar
Happy Holidays! XoXo