This post on How To Plan a Walt Disney World Vacation On A Budget contains affiliate links, which means I receive a small commission, at no extra cost to you, if you make a purchase using this link. Please see my disclosure for more details.
Planning a How To Plan a Walt Disney World Vacation On A Budget as a family doesn't have to be challenging. It really all depends on what you are willing to splurge on and what you can do without. Now that we are a family of four we take important things into consideration like where we want to stay and where we want to eat to save some money but making sure we do the things we want to do.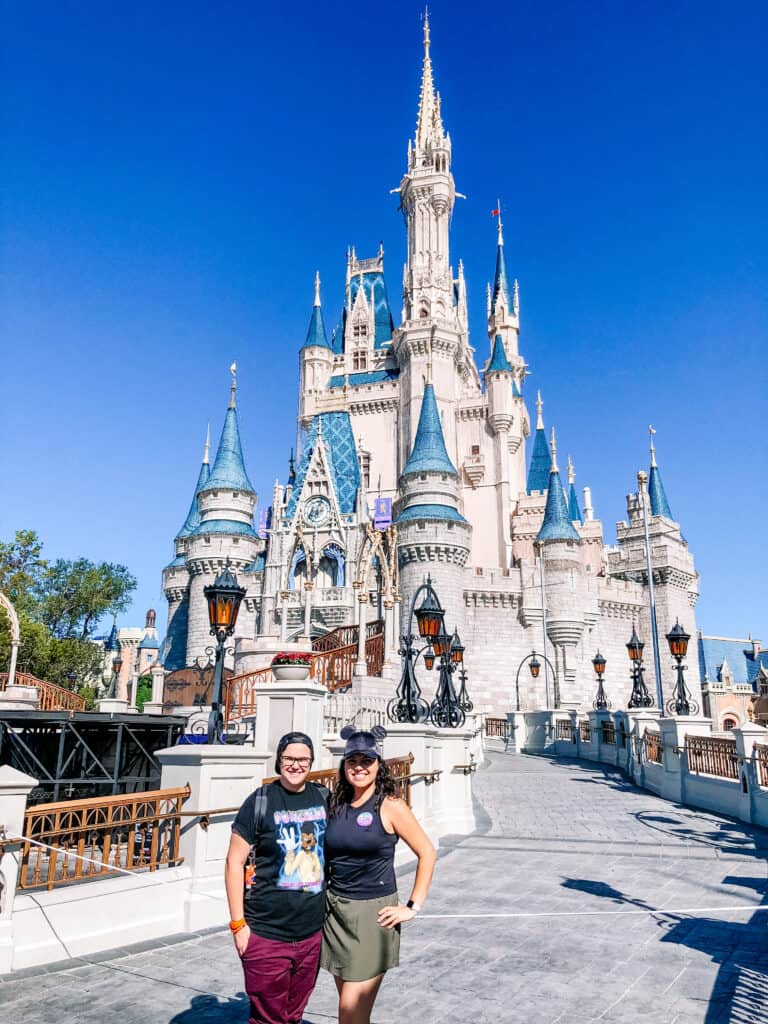 K and I are planning our first trip to Walt Disney World as a family of four! Today I am excited to share with you our money saving tips while planning a Walt Disney World Family Trip on a budget.
4 Best Tips to Planning a Walt Disney World Vacation on a budget
While planning a vacation to Walt Disney World on a budget there are a few things we take into consideration.
When we plan to travel
Special Dining/Character dining
Souvenirs/gifts/extras
Transportation
Of course this may change depending on what we think we have to have. So if there is something you don't want to sacrifice then definitely look into the cost of that and accommodate from there.
Disney World Vacation on a Budget: When To Travel
As of right now there are still current travel restrictions and Walt Disney World isn't receiving its full capacity. That being said it is still a very popular place and there are some months of the year that I suggest you avoid.
Spring break, summer and the holiday season tend to be the busiest times which will mean prices for hotels, flights and more could go up. Going during off season is the best bet because it's usually when everyone is heading home from the busy season or prepping for their upcoming vacation.
Honestly, you don't want to visit during the summer. Florida is hot and humid and will make for a miserable time. We love going during the month of November. The weather has cooled a bit, although it is still very unpredictable and the crowds aren't so bad. You may even be surprised with early Christmas decorations if you go during that time. November is just before the Holidays are in full effect and prices may be a bit cheaper.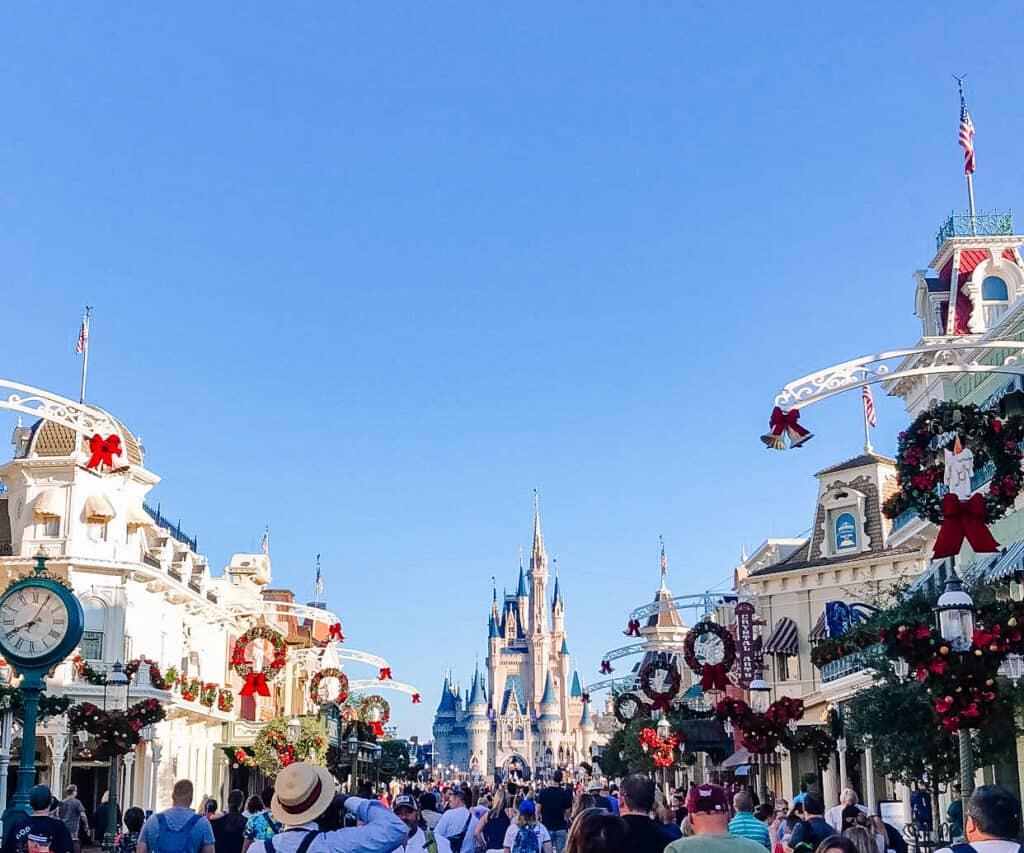 Disney World Vacation On a Budget : Special Dining/ Character Dining
At first this may seem like a pretty expensive deal, but, if you plan it right you will save yourself on time. Especially if you plan on dining with characters who you know your little ones would want to wait in line for. At Disney, time is money, so finding different ways to meet Mickey or the Princesses in a more 1 on 1 setting could be key to saving time while in the Parks.
Check out the Disney Parks website for further information on availability and character meet and greet openings.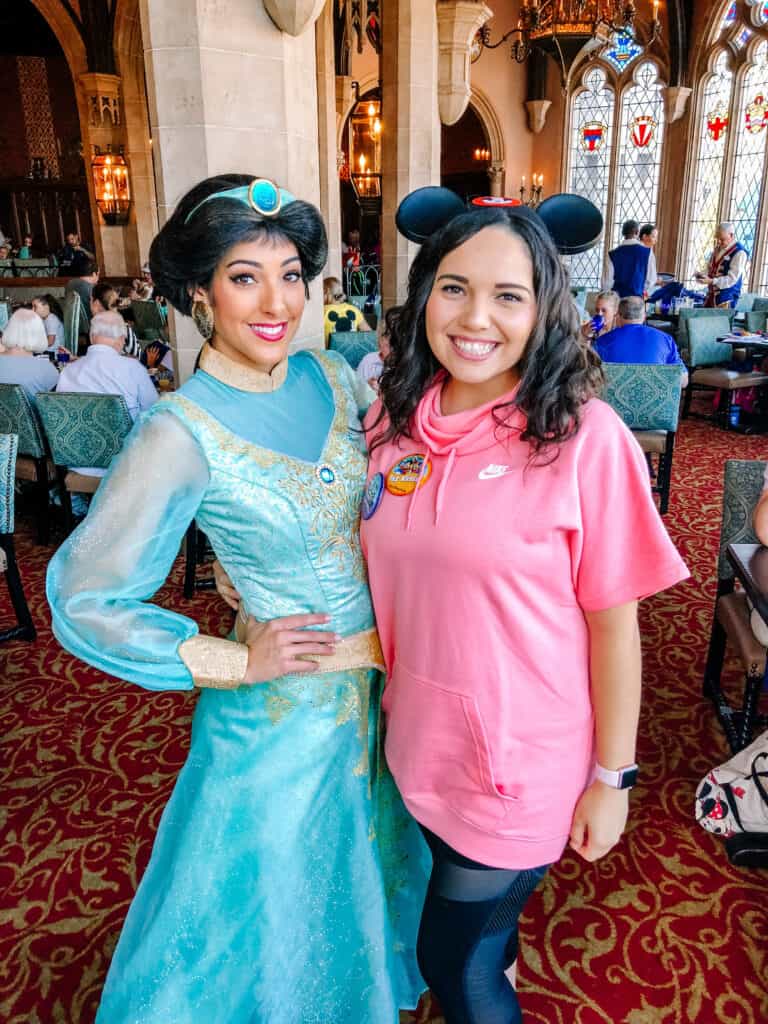 Souvenirs/Gifts/Extras
I completely understand wanting to buy anything and everything marked with the Disney World logo. I joke all the time that I am a marketers dream come true because it some techniques work for me! Depending on your budget, buying all the souvenirs might not be possible. Instead pick something as a family that can be displayed to remind you of a wonderful trip. We love buying Christmas ornaments when we go so we can reminisce while we decorate.
If you want to show up in full Disney get up, buying things in advance will help save money as well. Etsy, Target and Shopdisney.com all have great options to show up Disney ready!
Transportation
Depending on where you are traveling from thinking of transportation is important. We are from California, and although we could drive, it saves us so much to fly directly to Florida. Using credit card points, or signing up for rewards programs from your favorite airlines can be helpful in saving a few dollars.
Keep in mind, most of the time flights with a layover tend to be cheaper so if you are okay with stopping and going in the middle of your trip that could help save some money.
Resorts
The past couple times K and I have gone to Walt Disney World we have stayed in value resorts and we love them! It was important for us to stay onsite so we found the best way to do that. I personally love the value resorts because you get a lot of bang for your buck. We stayed at All-Star Music and loved the theming of the Resort. They also had a cafeteria, gift shop and pool. Keep in mind with safety regulations some things may be closed so be sure to check the website.
Staying at a Value Resort allowed us to add a few days to our trip. I know staying at the Polynesian sounds amazing, trust me it's my dream resort. But I love that you can still resort hop and enjoy most of the amenities they offer, like the restaurants and shops. We usually schedule a time to Resort hop to our favorites to grab food or just walk around because we love the ambiance. It's a solid way to save some money but also enjoy visiting the different Resorts.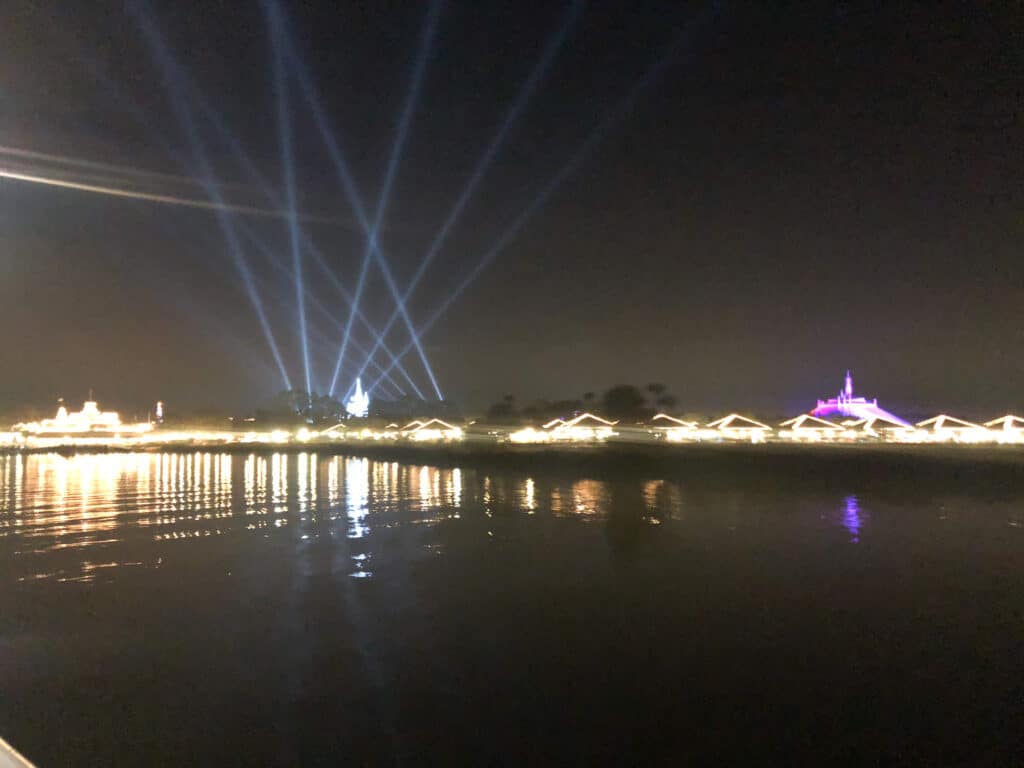 Schedule a Non Park Day
Scheduling a non park day can still be filled with Disney magic. One of our favorite things to do when in Walt Disney World is go to Disney Springs. You can easily spend a day there without spending too much. Disney Springs is filled with shops, restaurants and fun entertainment sprinkled with Disney magic.
How To Plan a Walt Disney World Vacation On A Budget
Scheduling a a long vacation can be stressful so don't let the budget side of things add to that. I really hope these tips are helpful and you can use some or all while planning your Walt Disney World vacation on a budget.
Let me know in the comments what Park you plan on visiting first!