Howard Johnson Anaheim A Family Friendly Hotel Near Disneyland Resort
If you are looking for a family friendly hotel near the Disneyland Resort Look no further. Howard Johnson Anaheim is the perfect place to stay when visiting the Happiest Place On Earth. Located across the street from the Disneyland Resort, yes you can see the fireworks if you get a park facing room! You can walk to the gates in just minutes.
This post contains affiliate links, which means I receive a small commission, at no extra cost to you, if you make a purchase using this link.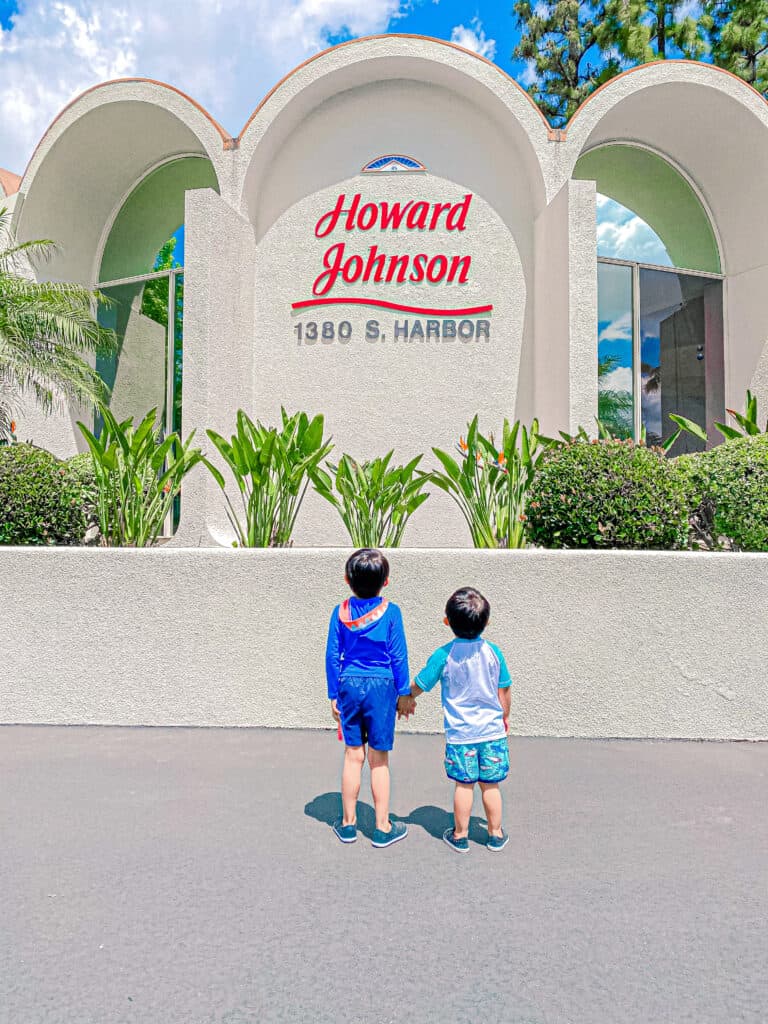 Where can we stay near The Disneyland Resort?
If you choose not to stay at a Disneyland Resort Hotel, staying at a neighboring hotel can be the next best thing. But it really depends where you stay. That's why we love Howard Johnson Anaheim! We live in Orange County but staycations have been our favorite thing to do and finding a hotel that is family friendly is a must for us. Howard Johnson Anaheim has everything your family needs.
Related: EVERYTHING YOU NEED TO KNOW ABOUT STAR WARS: GALAXY'S EDGE AT THE DISNEYLAND RESORT
What Amenities are at Howard Johnson Anaheim?
Howard Johnson Anaheim is not only conveniently located right across the street from the Disneyland Resort but also has many great amenities.
Castaway Cove – A great family friendly water park perfect for little ones. Castaway Cove is the perfect place for the parents to hang out while keeping an eye on the kiddos.
Garden Pool – If you are feeling like laying out or going for a quick swim you are in luck. Howard Johnson has a separate garden pool where you can relax and enjoy the sun!
Onsite Gift Shop – HoJo has an onsite gift shop where they sell treats, food, drinks, Disney merchandise and more.
What Is there to do around Howard Johnson Anaheim?
Howard Johnson is surrounded by restaurants, shops and just few drives away from your favorite destinations. If you can't make it into Disneyland you can walk on over to Downtown Disney and enjoy everything they have to offer. The beach is only a 20-30 minute drive and perfect for a day in the California sun.
What we love about Howard Johnson is that it is surrounded by so many incredible things. You can visit Mimi's Cafe or grab a quick bite and Mcdonald's. No matter where you decide to go I can guarantee what you are looking for is just a few miles away from HoJo.
Common Questions/FAQ About Howard Johnson Anaheim
What Safety precautions are currently in place?
Howard Johnson Anaheim is currently following all of the safety precautions in place. Howard Johnson requires social distancing, masks must be worn in public areas of hotel grounds and everything is sanitized and kept clean. They only time you are not required to wear a mask is within Castaway Cove as long as social distancing is followed.
How Can I enjoy Castaway Cove or the Garden Pool?
To enjoy Castaway Cove or the garden Pool you must have a pool reservation to adhere to social distancing guidelines. After you book your room make sure to head to their website to book your aquatic reservation.
There you will find the calendar and available reservations for your family.
Rooms at Howard Johnson?
The rooms at Howard Johnson have been renovated to have the 1960's style vibe! before booking you can request these specific rooms and you can even request to book a Park facing room. *Available upon request based on availability. These rooms are equipped with a mini fridge, Keurig machine and Keurig coffee pods and tea bags.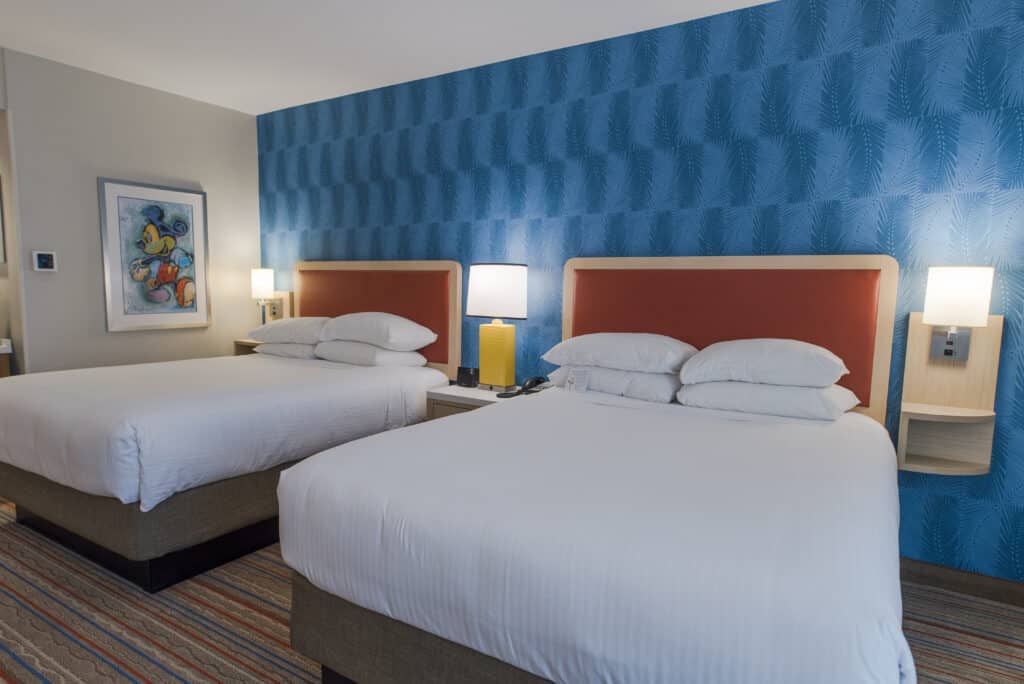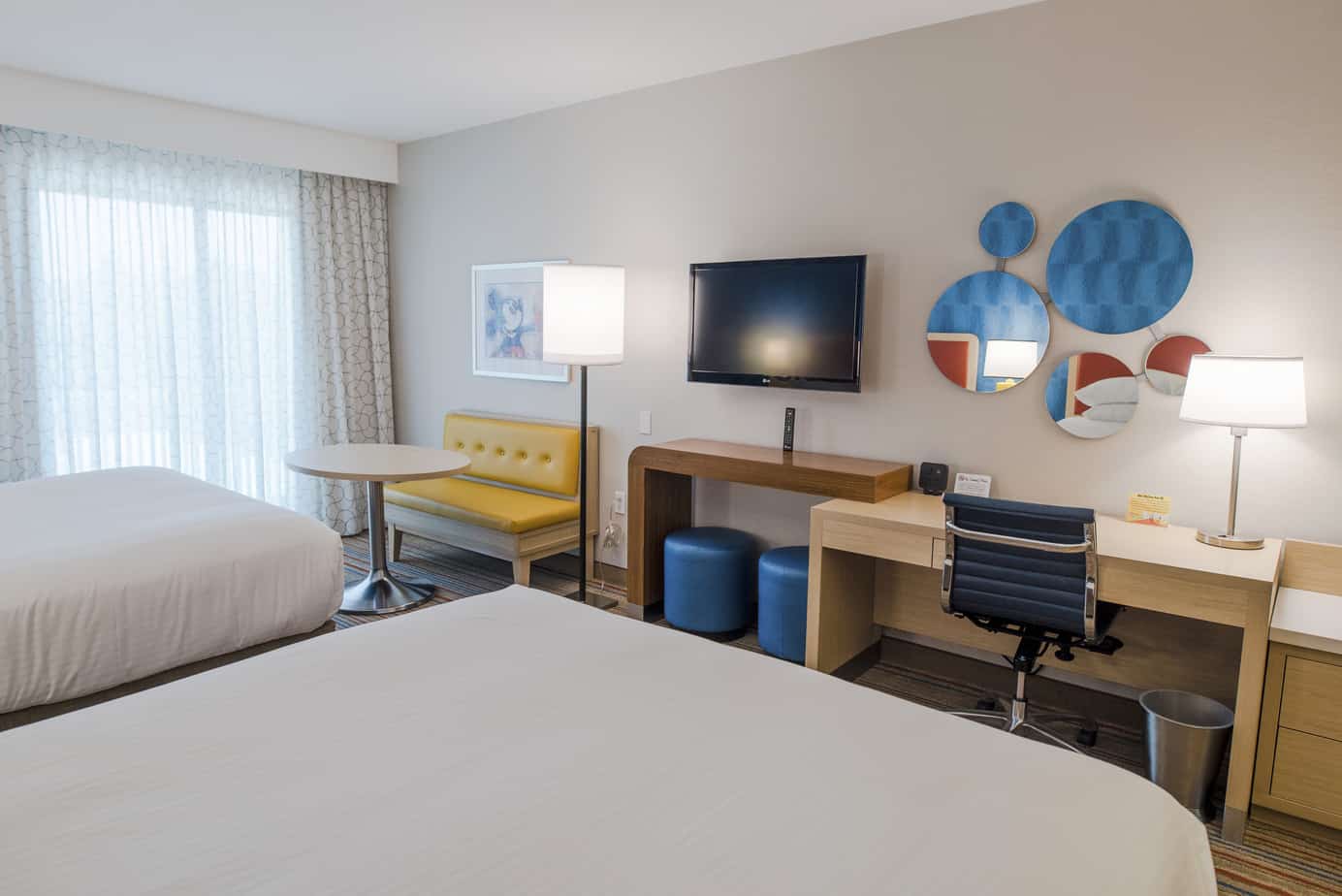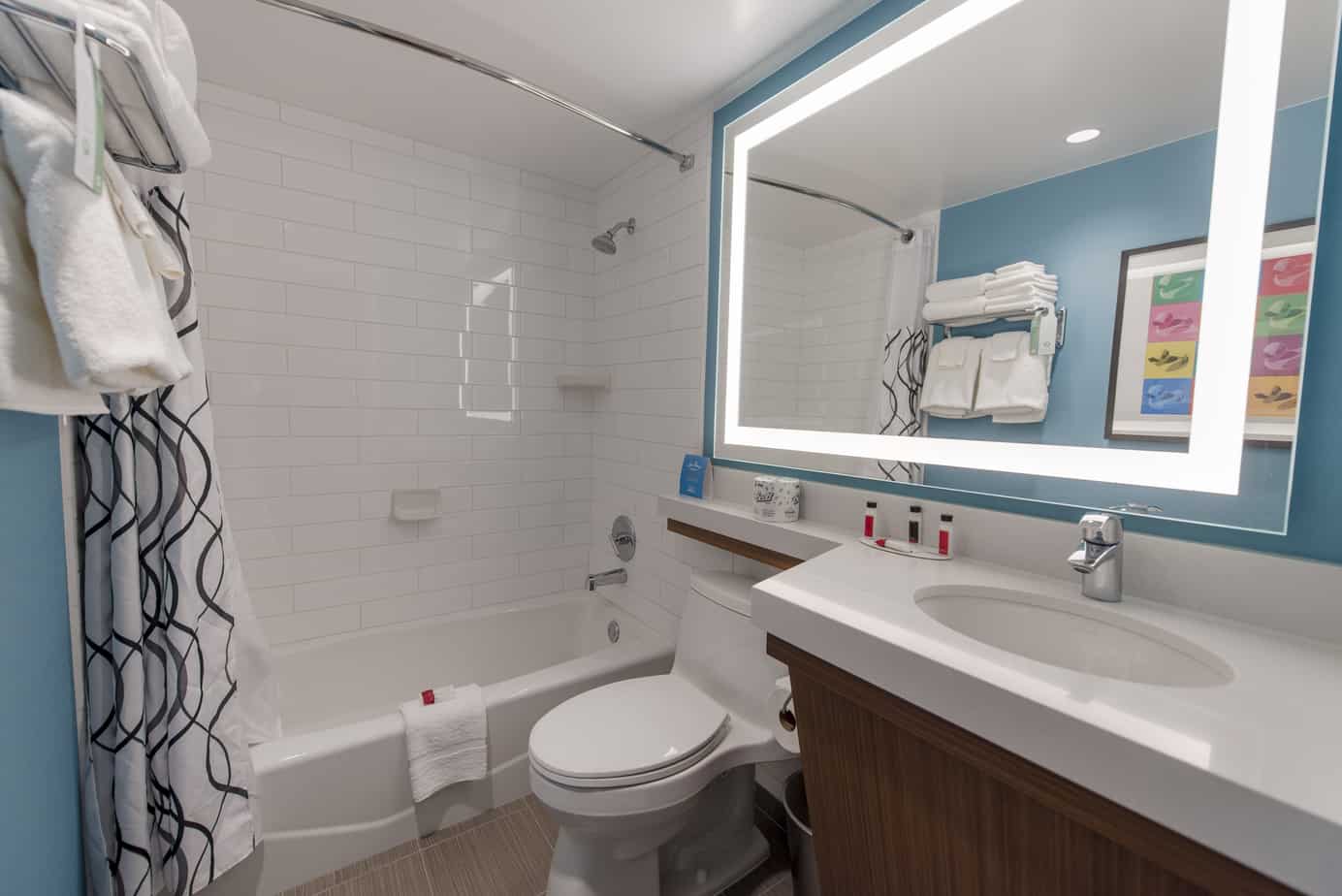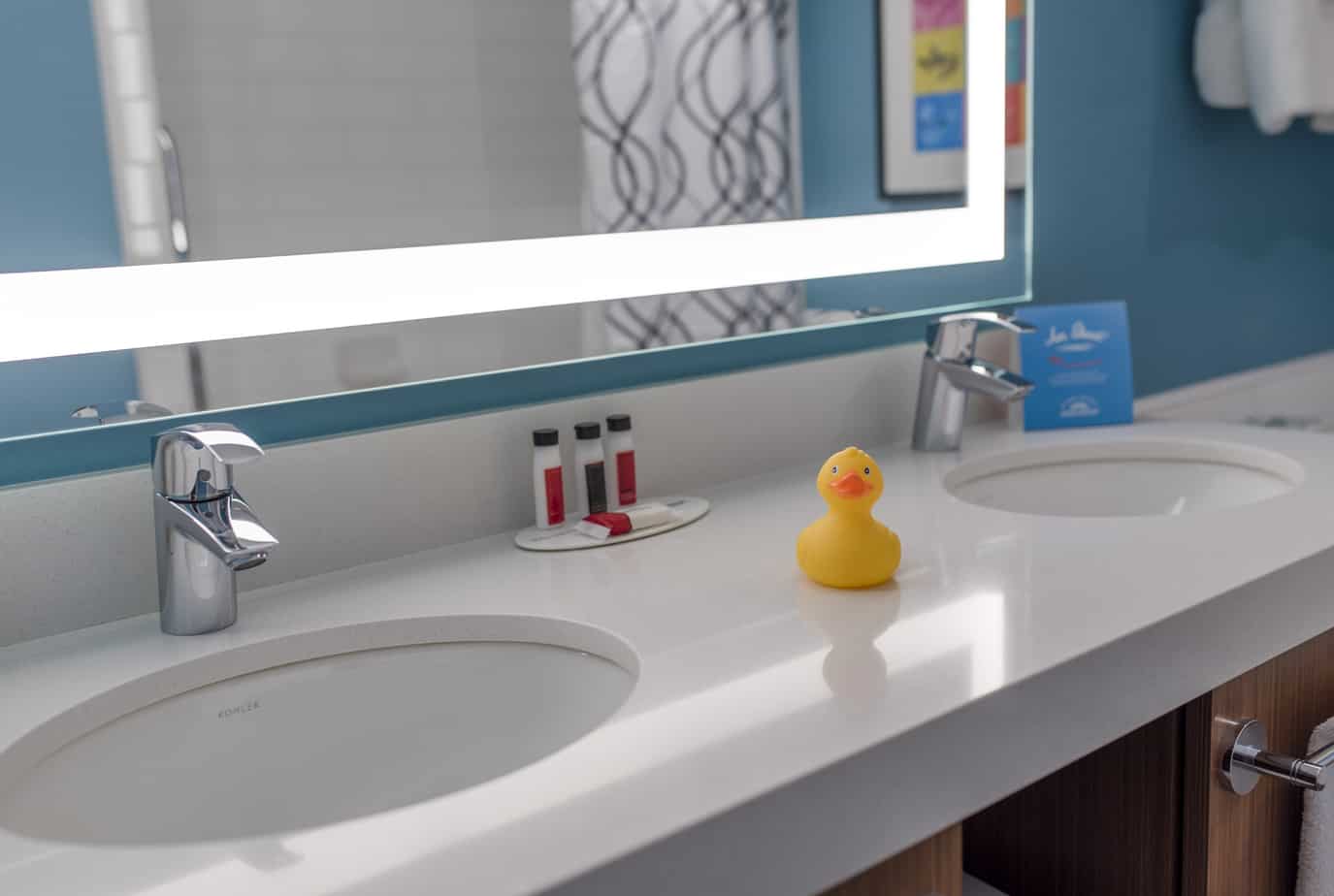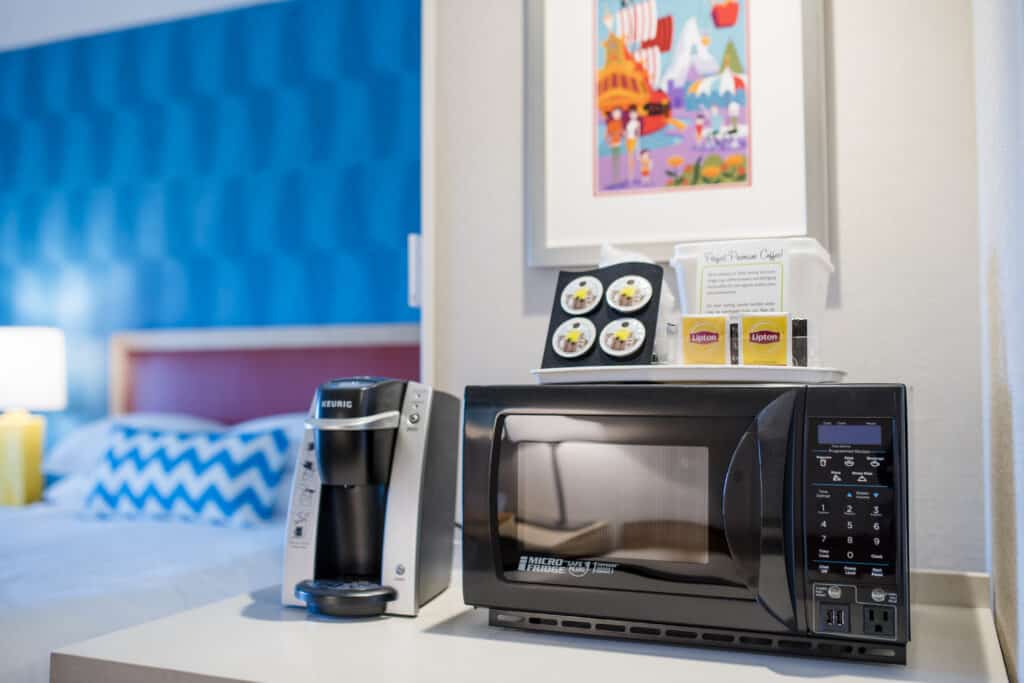 The Last Thing You Need to Know about Howard Johnson Anaheim
Howard Johnson Anaheim is the perfect place for your family while traveling to Orange County. Whether you decide to enjoy the Disneyland Resort or travel to the beach for the day! Lay your head at Howard Johnson for the ultimate family vacation.