Thank you to Hyatt House Anaheim for hosting my family and I in exchange for our honest opinion.
If you plan on visiting Anaheim or planning a staycation Hyatt House Anaheim needs to be at the top of your list when deciding where to stay.
Last week my family and I set off on a much needed staycation. Now that K works from home we wanted to take advantage of having the option to move around and give the boys and I something do while they work. We planned on having a Disney day and wanted to find something near by that would allow us the convenience of walking and being close by for nap time. I looked into Hyatt House Anaheim and I was hooked!
October of 2020 my family I stayed at a Hyatt House in Irvine and loved it. You can read about that experience here! So we knew that Hyatt House Anaheim wouldn't be any different. Not only is it just a quick ten minute walk from the Disneyland Resort, it is surrounded by restaurants, convenience stores and Starbucks, can't forget the coffee. It made getting up and out the door much easier being able to walk to the Park and avoid dealing with parking.
Tips for traveling with Kids
To top off the stress of traveling during a pandemic add on traveling and packing for two toddlers. We wanted to make sure they were comfortable and entertained since we weren't really going to go anywhere. So we decided to get them a brand new toy that they could open once we got there and packed their favorite stuffed animal and blanket. This helped them sleep in a different bed and got them excited to go to the hotel. We only stayed for three days and two nights but I swear I packed more this trip then I have for our previous Disney trips. Making sure you have everything you need for your kiddos is really important for a successful stay. A few things we packed that helped us.
Hyatt House Anaheim Amenities
Hyatt House Anaheim also has some great amenities if you decided you wanted to hang around the hotel. They had a beautiful pool that I definitely need to go back to. It's the perfect place to relax after a long day in the parks.
They also have a beautiful lobby, and bar you can order drinks from. Again we didn't get a chance to just sit and enjoy because we had a full day planned but I need I know where to stay for my annual mom staycation. You can also purchase your Disney tickets to avoid lines as well so I thought that was a great perk.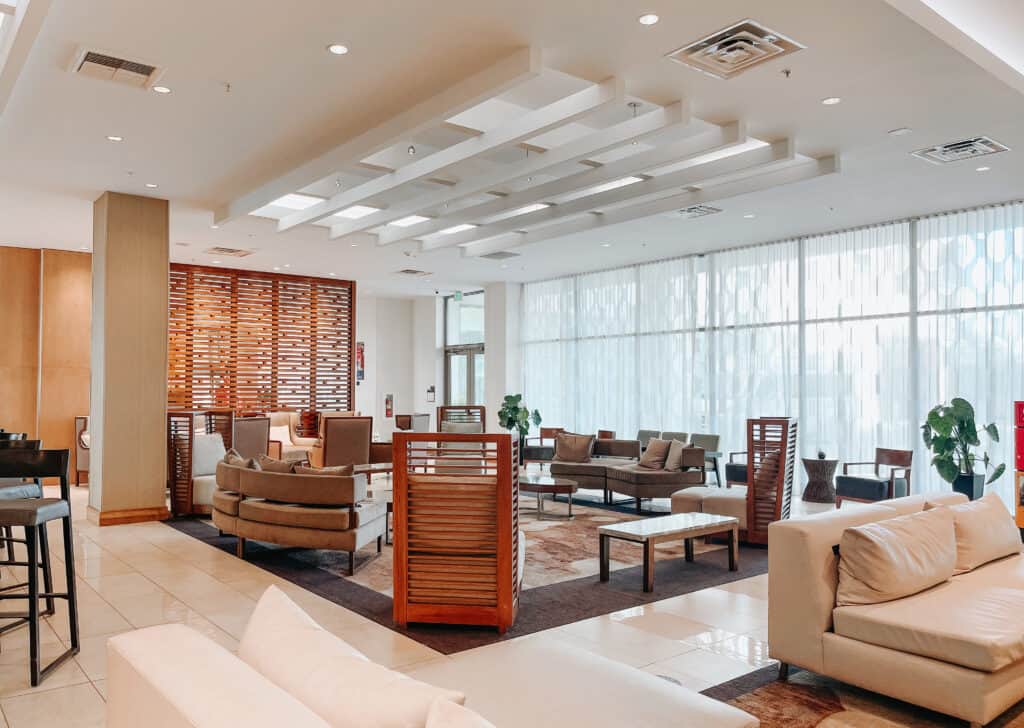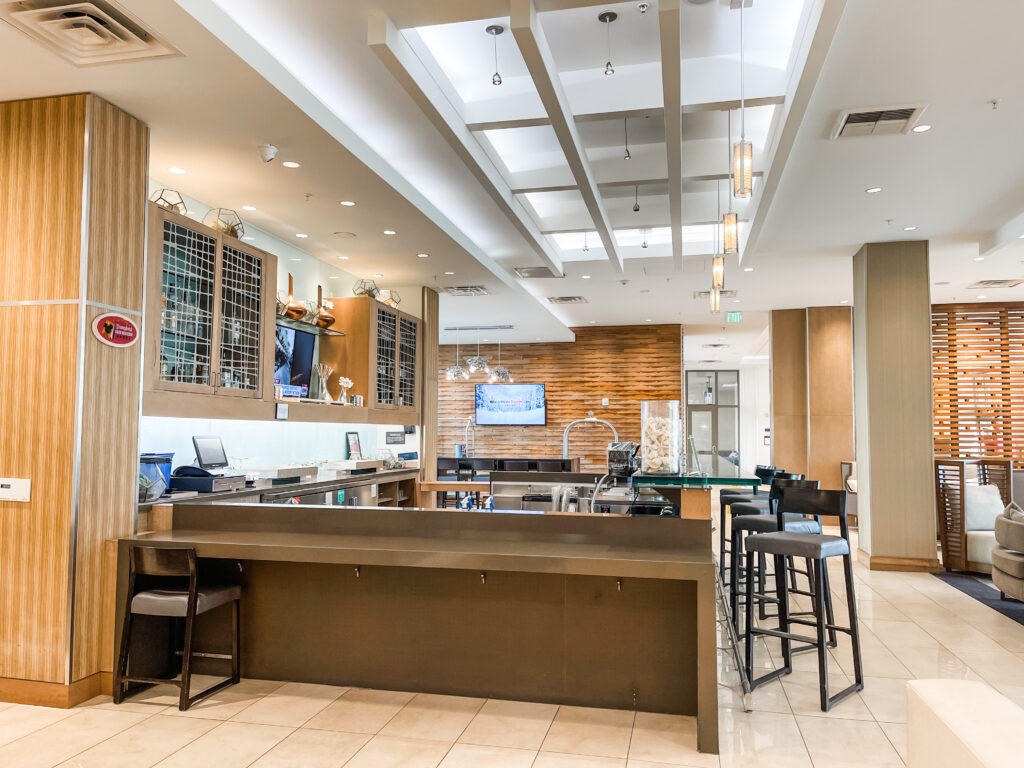 If you are looking for a late night snack you can either head to Walgreens which is literally two steps away or you can shop at the H-Market in the lobby if you don't want to go outside. They have everything you need for a perfect snack while heading out or to enjoy in your room.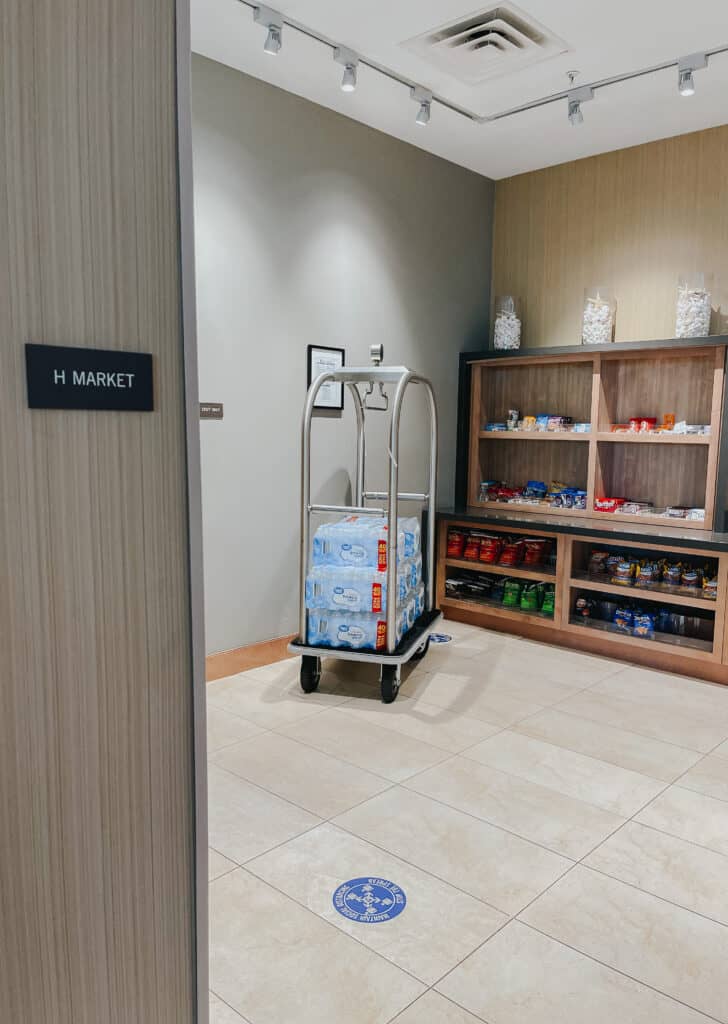 The Perfect Suite For Your Family
We stayed in the family suite which was PERFECT for us! The boys lost their mind when they saw bunk beds and enjoyed having a little nook of their own. The rooms were separated by a sliding door which worked out nicely when it was time for the boys to go to bed but we wanted to stay up and watch some TV.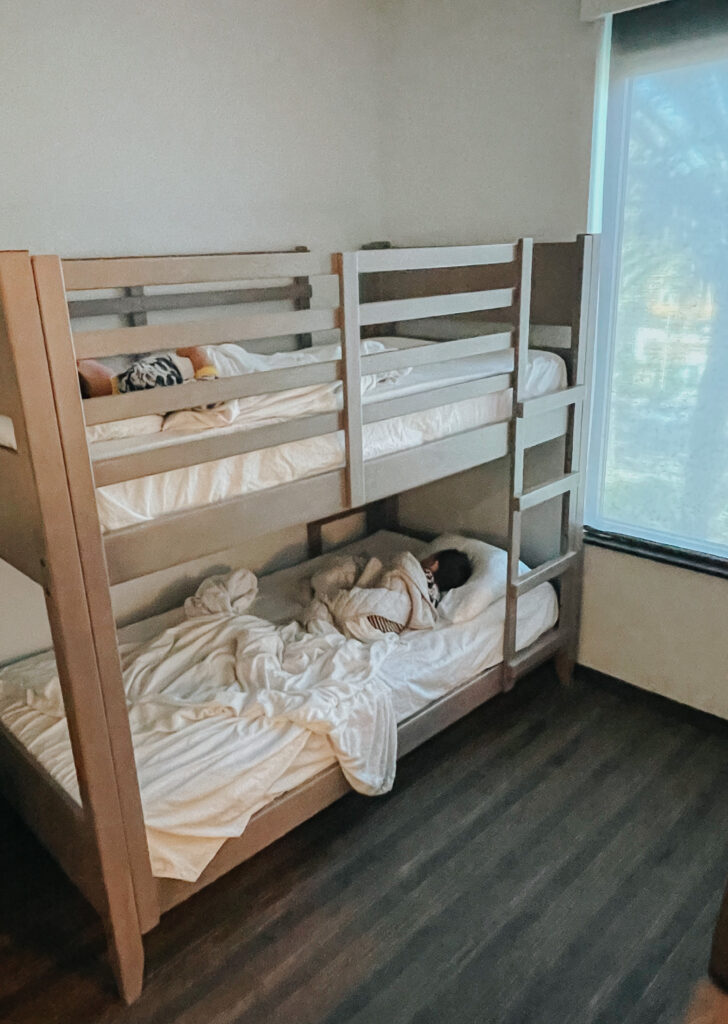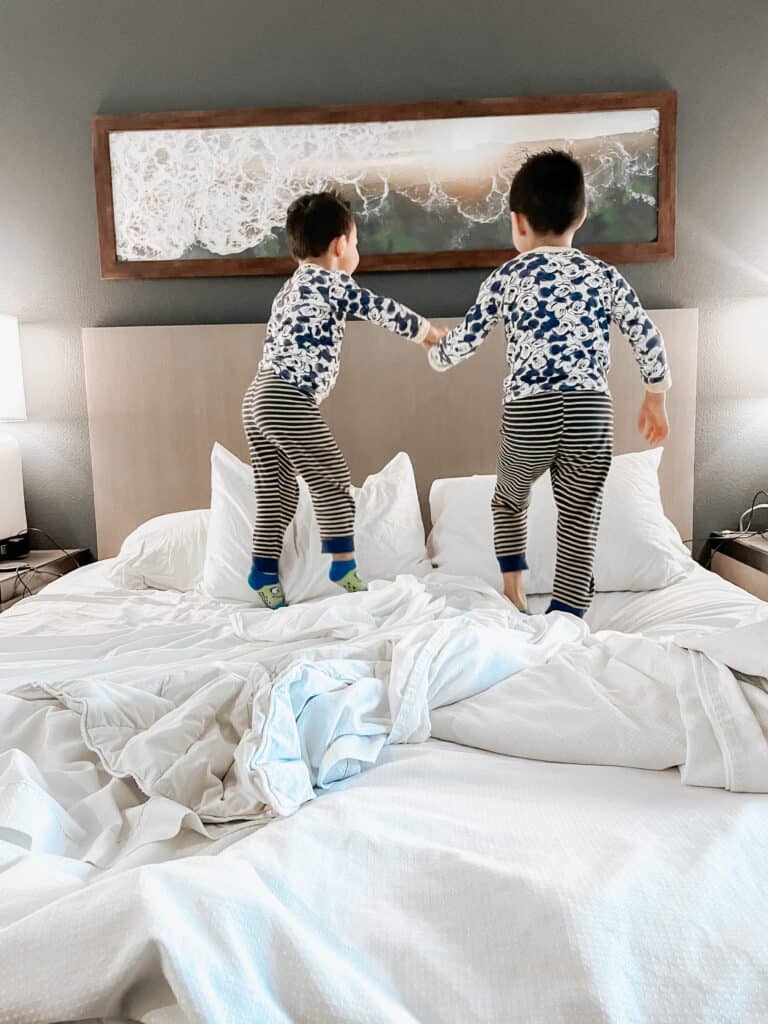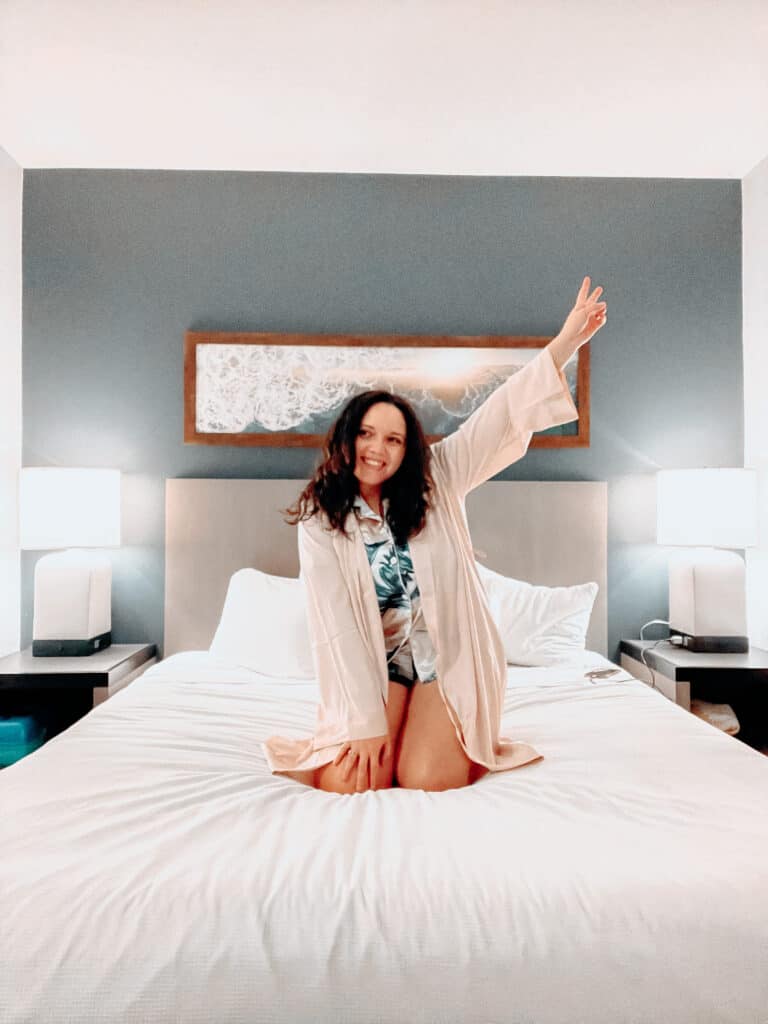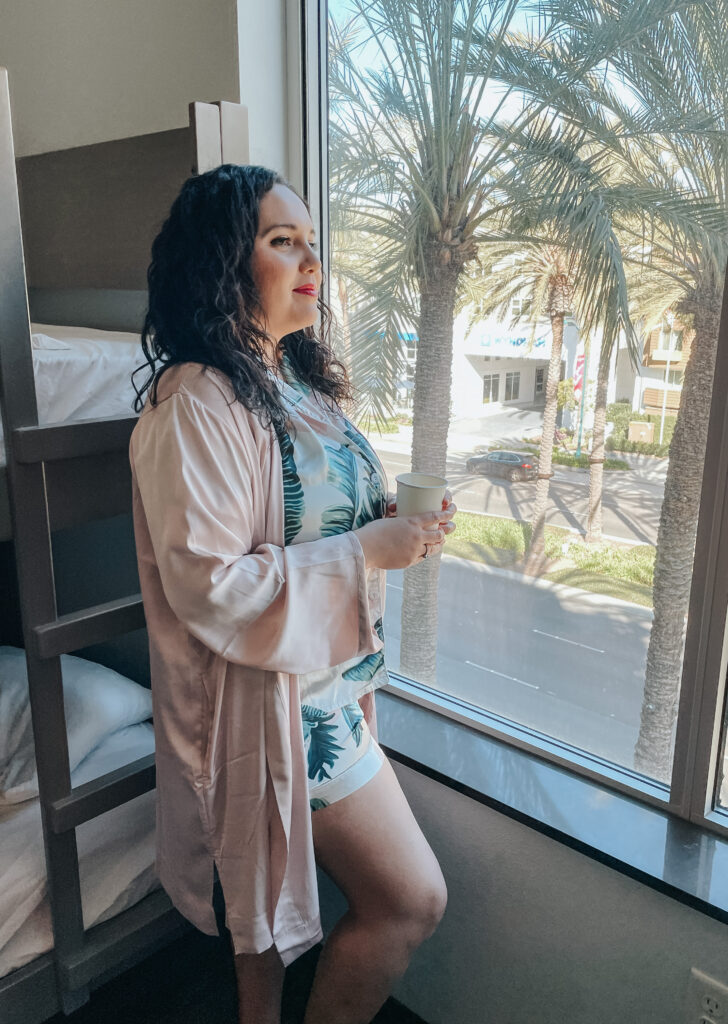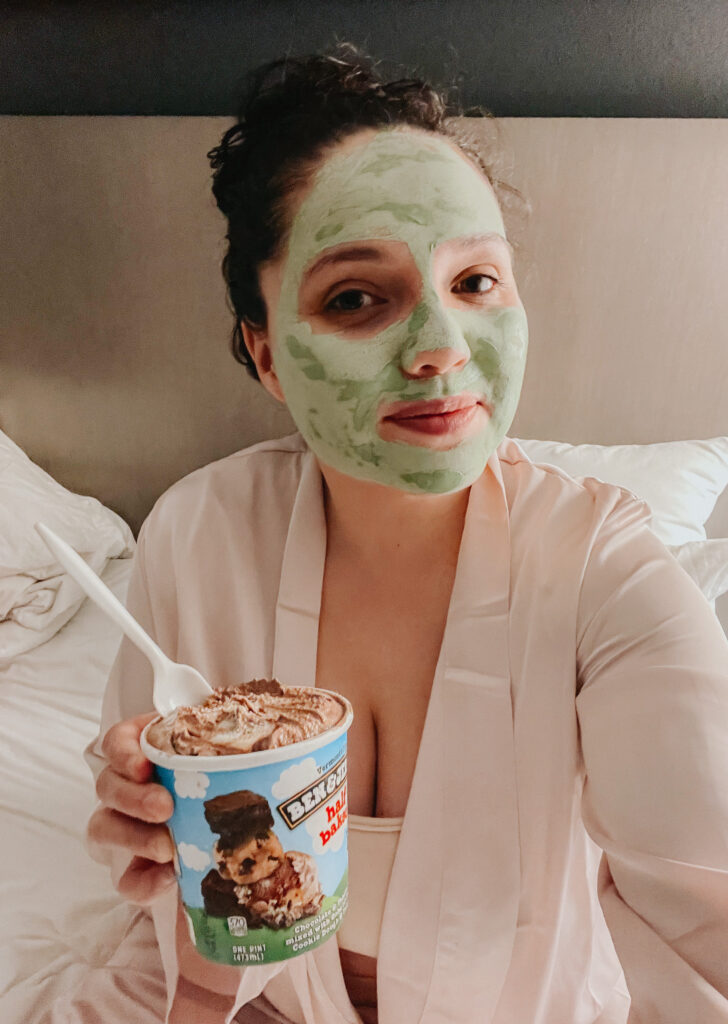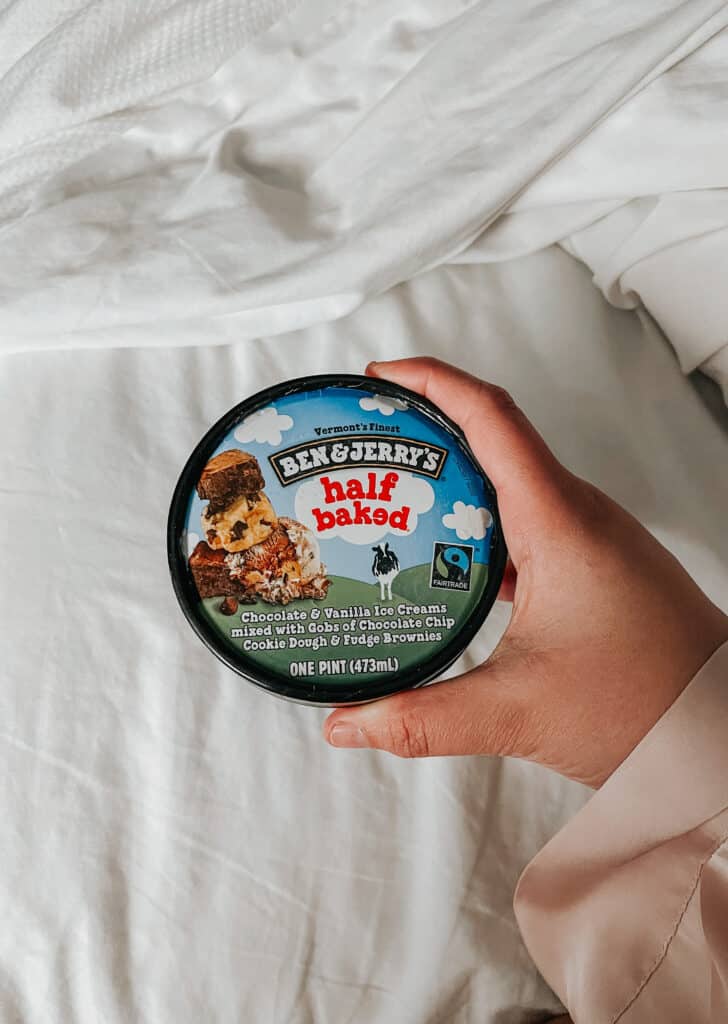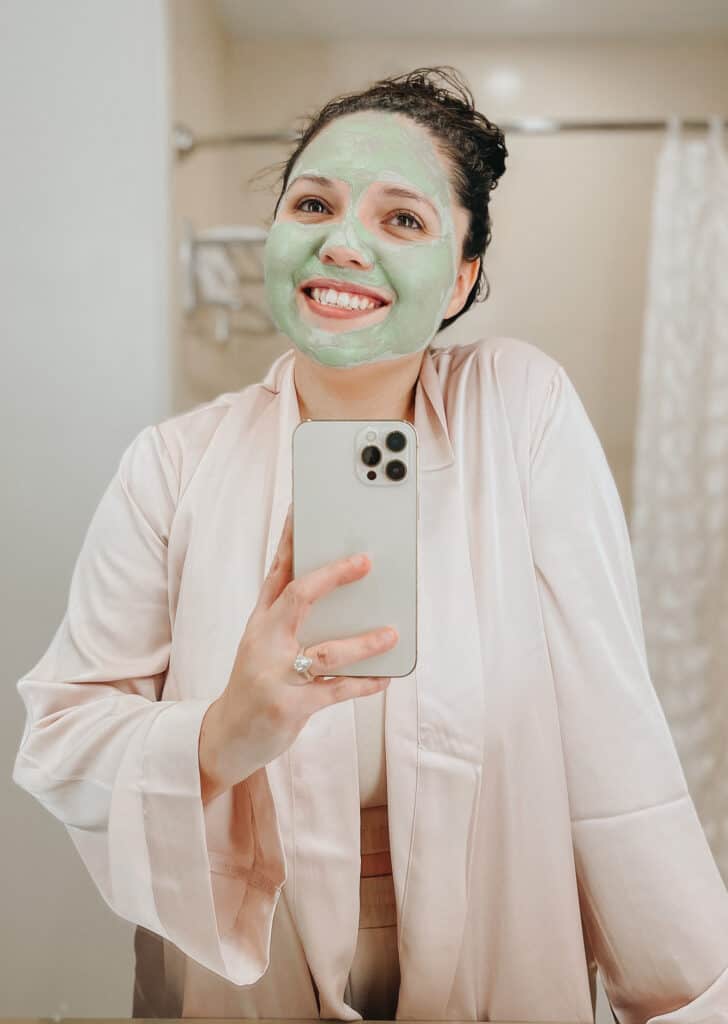 Local Area
Hyatt House Orange County is conveniently located near the 5 Freeway. It's steps away from convenient stores like Walgreens and CVS and has Starbucks and other restaurants just outside the door. It is located on Harbor Blvd a strip of shops and dining at your convenience. The Convention Center is a block away and just a ten minute walk from the Disneyland Resort.
Thank you to Hyatt House Anaheim for an amazing stay! It was the perfect place to enjoy a family staycation. Be sure to check out Hyatt House Anaheim for your next visit to Anaheim.
– Cee