A huge thank you to Disney and Marvel for inviting me to screen marvel Studios' Eternals to share my honest review before its November 5th premiere.
Marvel Studios' Eternals Spoiler Free Review
Marvel Studios' Eternals was such an adventure from start to finish. From major action scenes to heartfelt moments this movie really had it all. But I will say this is unlike any other Marvel film I have seen before. Marvel did a fantastic job in bringing each characters unique characteristics and superpowers to the forefront when it was necessary. The movie at times felt a bit slow and long but it's to be expected when it comes to introductory movies like this.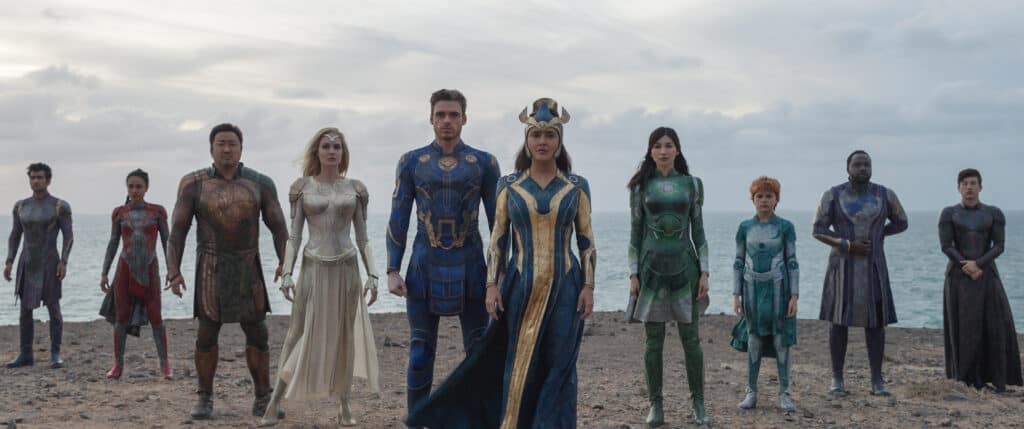 With having to meet 10 highly complex individuals, we were able to take a deep dive into each superhero and what really made them who they are. We learned their passions and desires while showcasing their incredible powers. As each superhero becomes the main character for a moment to you quickly learn to love them.
We definitely get to know some more than others on a personal and deeper level to really understand their purpose as Eternals. Gemma Chan (Sersi) & Salma Hayek (Ajak) both did an amazing job in sharing the spotlight in their own way in bringing their character to life and brought emotion to every scene.
Eternals has many twists and turns that will leave you shocked and surprised and wondering what even happened? Eternals is unique in that it really embraces the love of humanity and the way the story is told and carried out is poetic.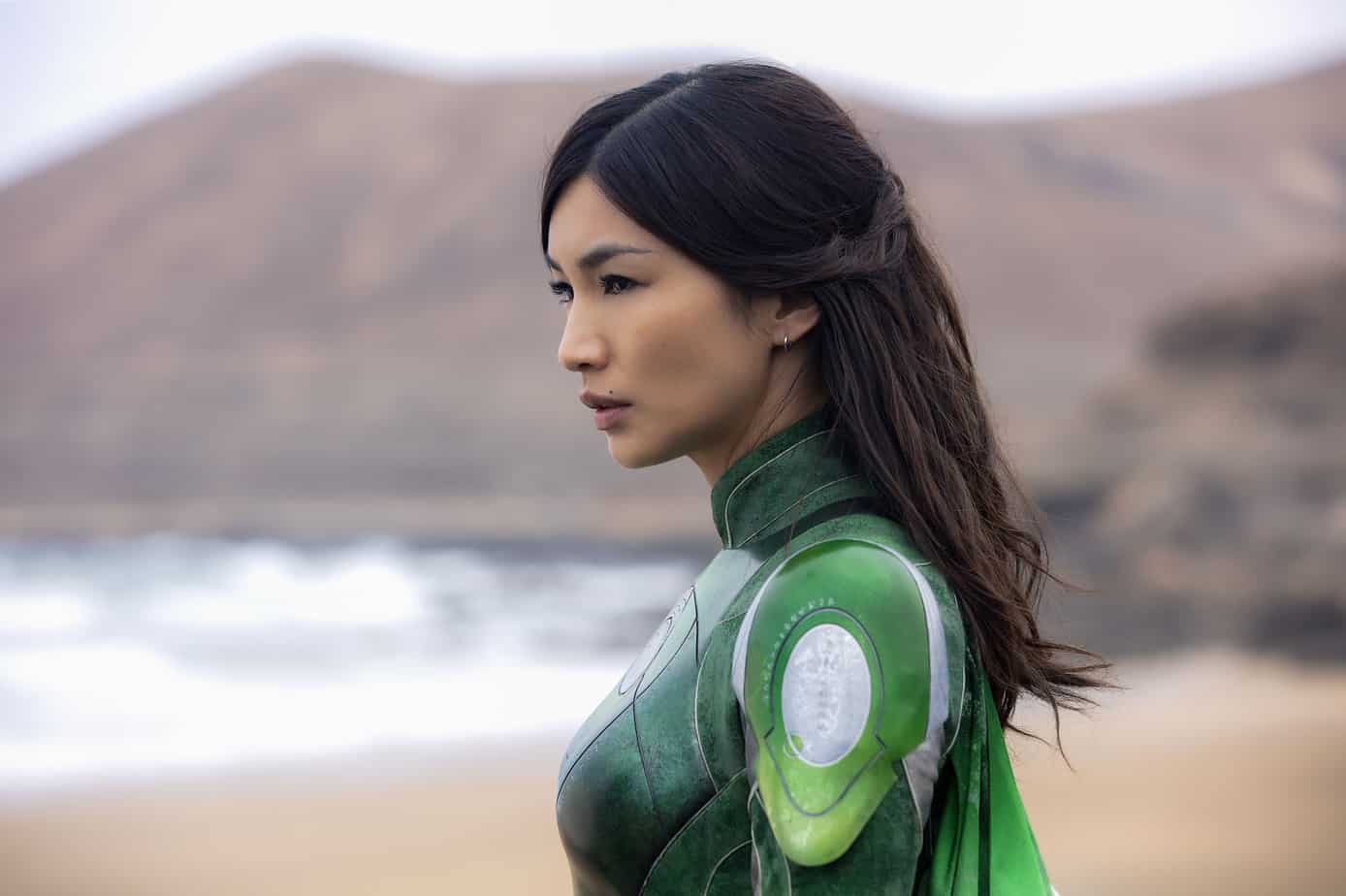 Diversity in Marvel Studios' Eternals
I really want to go deeper into the plot but I will refrain until the movie comes as to not spoil it for anyone. But one thing I do want to speak on is the diversity of the casting. Upon looking at the movie poster, you see a group of incredibly talented and diverse individuals. From all backgrounds all abilities and all walks of life. Bringing together this diverse cast felt natural and normal, because it should be.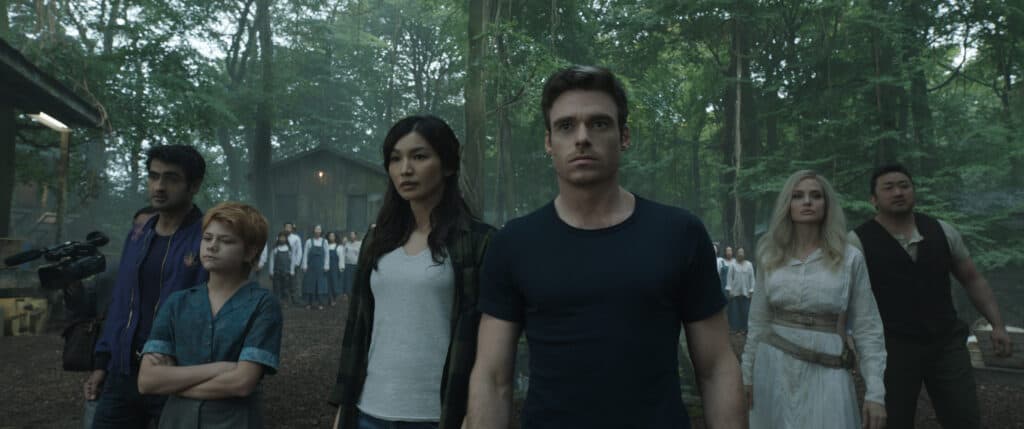 The representation is beyond measure from Mexican representation to a deaf actress portraying a deaf superhero who is really incredible and steals every scene she is in. Marvel is heading in the right direction of casting the right people for the right roles and allowing BIPOC a chance to shine as the heroes they are themselves.
Is Eternals okay for kids?
I would say yes! Eternal's is perfect for kids ages 10 and up. Any younger they could get bored because there are a lot of scenes where there is just talking. It's important to the film but not something a 4 year old might be able to sit through. Running at 2 hours and 37 minutes you want to make sure your kiddo can hold off on going to the restroom and is able to sit still during the movie. It is an important movie to show kids especially because of the diversity factor. I will mention there is one intimate scene between to characters, nothing is shown and is quick but something to keep in mind.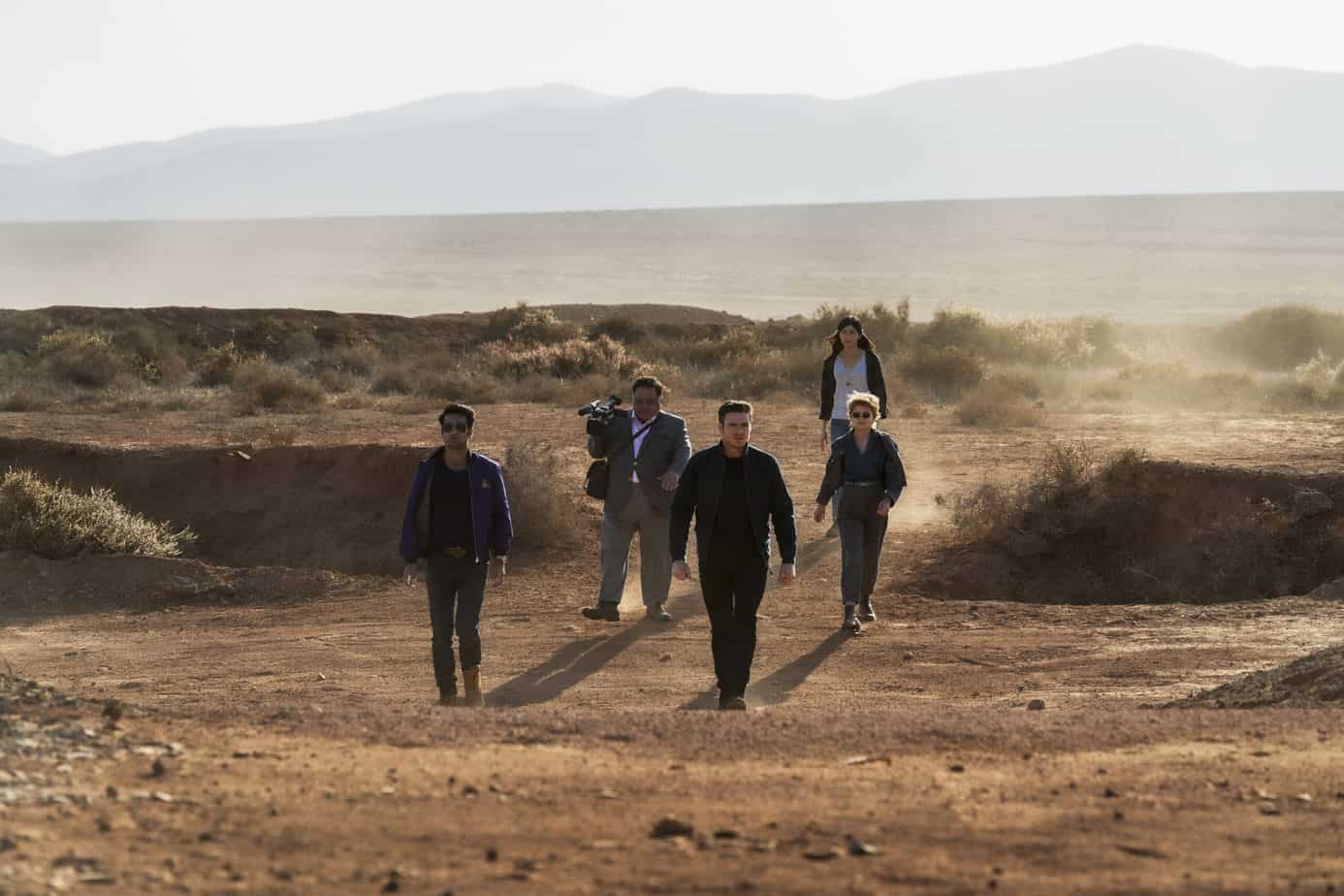 Final thoughts and review of Marvel Studios' Eternals
Overall I really enjoyed this movie! It was everything you want in a Marvel movie but not what you would expect. It had action, love, funny moments and just a great way of sharing each individual story. Not to mention this movie was visually stunning. Each shot was perfect and the cinematography was beautiful. They did a fantastic job in capturing the beauty of each scene and location to make you feel fully immersed. This movie is a must watch in a theater. You don't want to miss out on the sounds and true feeling you get when watching it on the big screen.
Eternals Opens in theaters on November 5th!
Marvel Studios' Eternals:
Marvel Studios' "Eternals" follows a group of heroes from beyond the stars who had protected the Earth
since the dawn of man. When monstrous creatures called the Deviants, long thought lost to history,
mysteriously return, the Eternals are forced to reunite in order to defend humanity once again.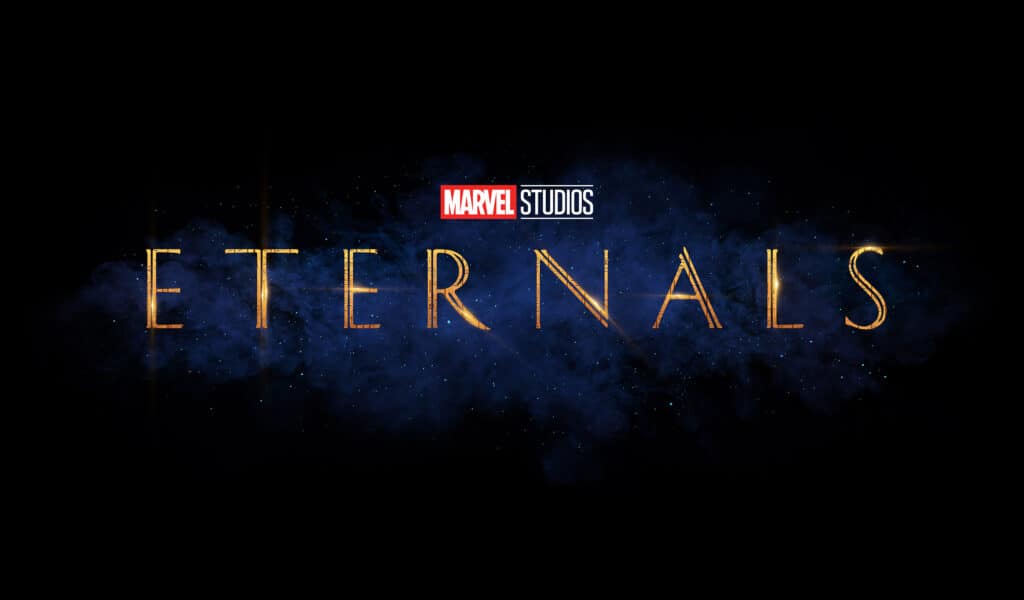 The outstanding ensemble cast includes Gemma Chan as humankind-loving Sersi, Richard Madden as the
all-powerful Ikaris, Kumail Nanjiani as cosmic-powered Kingo, Lia McHugh as the eternally young, old-soul
Sprite, Brian Tyree Henry as the intelligent inventor Phastos, Lauren Ridloff as the super-fast Makkari,
Barry Keoghan as aloof loner Druig, Don Lee as the powerful Gilgamesh, with Kit Harington as Dane
Whitman, with Salma Hayek as the wise and spiritual leader Ajak, and Angelina Jolie as the fierce warrior
Thena.
Watch The Trailer For Marvel Studios' Eternals:
Related: What If…? Review