Marvel Studios' "Hawkeye" is an original new series set in post-blip New York City where former Avenger Clint Barton aka Hawkeye (Jeremy Renner) has a seemingly simple mission: get back to his family for Christmas. But when a threat from his past shows up, Hawkeye reluctantly teams up with Kate Bishop (Hailee Steinfeld), a 22-year-old skilled archer and his biggest fan, to unravel a criminal conspiracy.
Hawkeye The Series Spoiler Free Review
Marvel's Hawkeye is ultimately the best Disney+ Marvel show so far. WIth watching the first two episodes we get the classic marvel feel we know and love. From action within the first few minutes, comedic sarcasm and heart we are in for a real Marvel treat. We get to see a side of Clint we didn't get to see much of during the other Avengers movies, that's him being a dad. We get to see what Jeremy Renner describes as papabear and we love him more for it.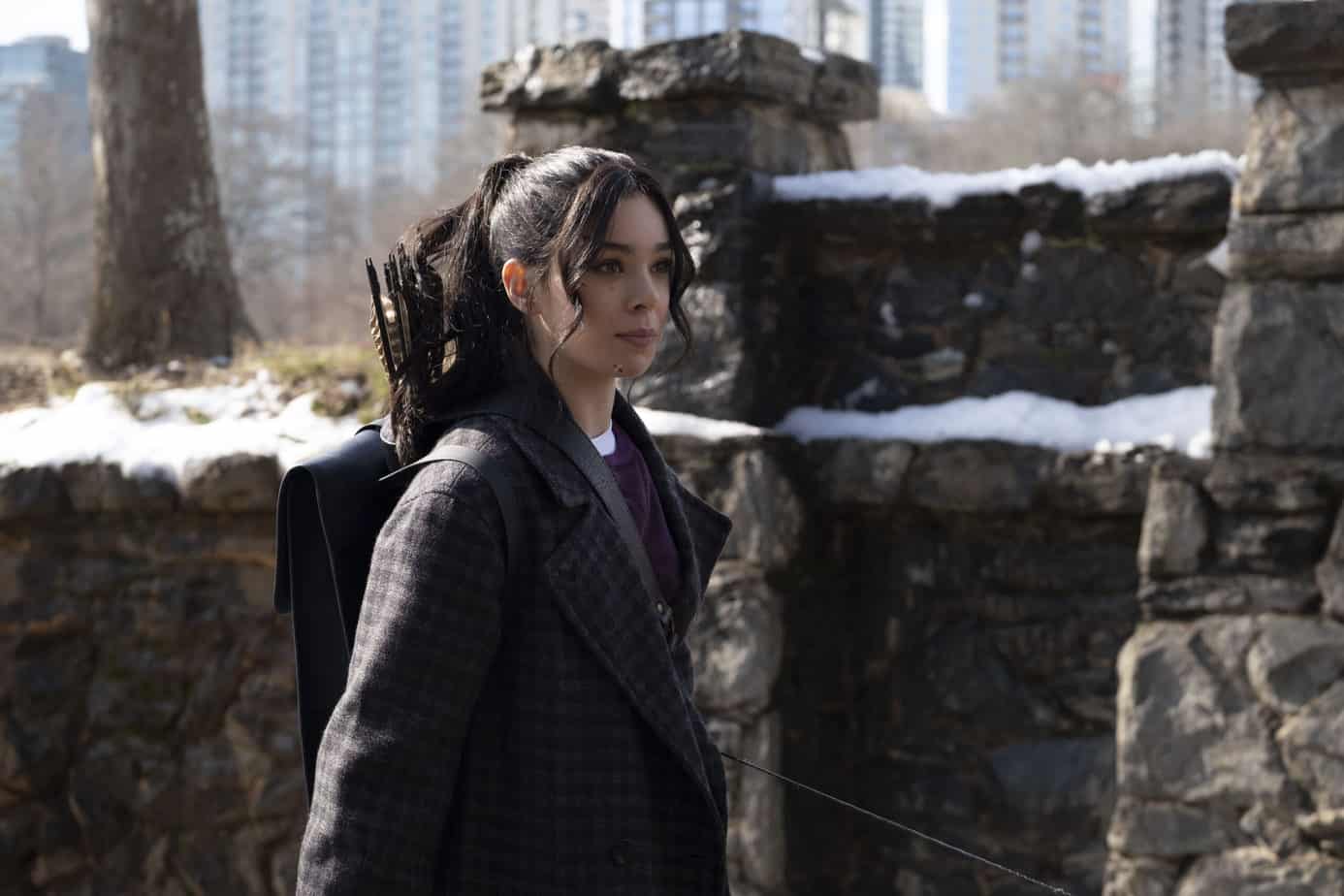 Clint is trying his best to make up for loss time and spend plenty of time with his kids while in New York while also processing the loss of his best friend. The first episode really takes us on a journey of how hard Clint is trying to work through and move past it for his kids. Marvel has always been great about working through trauma and grief in a subtle but impactful way. But this isn't like WandaVision, where grief is the main topic, Hawkeye is Clint trying to be the best dad he can be.
Introduction of Kate Bishop
We finally get introduced to Kate Bishop and honestly there could not have been a more perfect person for the role. Hailee Steinfeld is basically Kate Bishop, really Kevin Feige mentioned at the press conference she was the prototype for the character. The opening scene of the first episode was everything you would want and more. We got a feel of classic Marvel. It truly blew my mind and I can't wait for you to see it!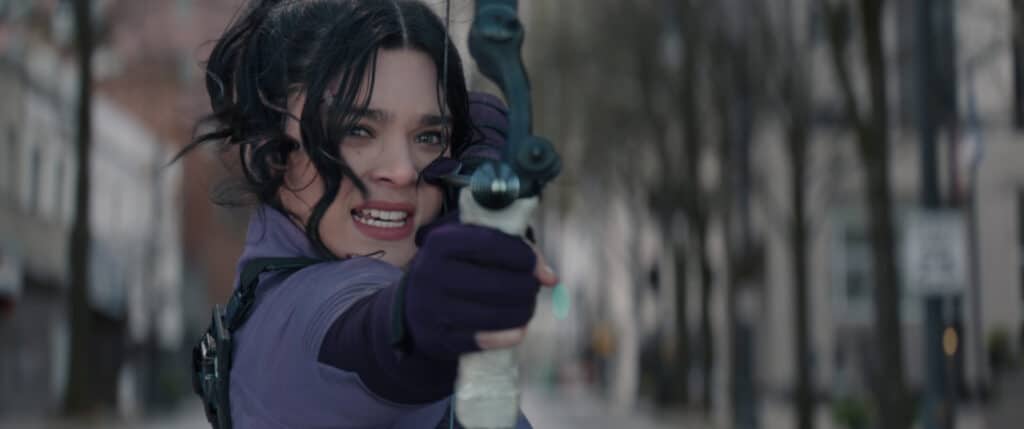 Dynamic Duo
The dynamic between Clint and Kate is hilarious! It definitely gives off an older brother younger sister vibe and it's the perfect tone for this show. Set in Christmas Clint is trying his best to get back to his family but reluctantly teams up with Kate and it's the duo we never knew we needed. We also can't forget Lucky the pizza dog, who is the cutest thing ever and the perfect partner in crime!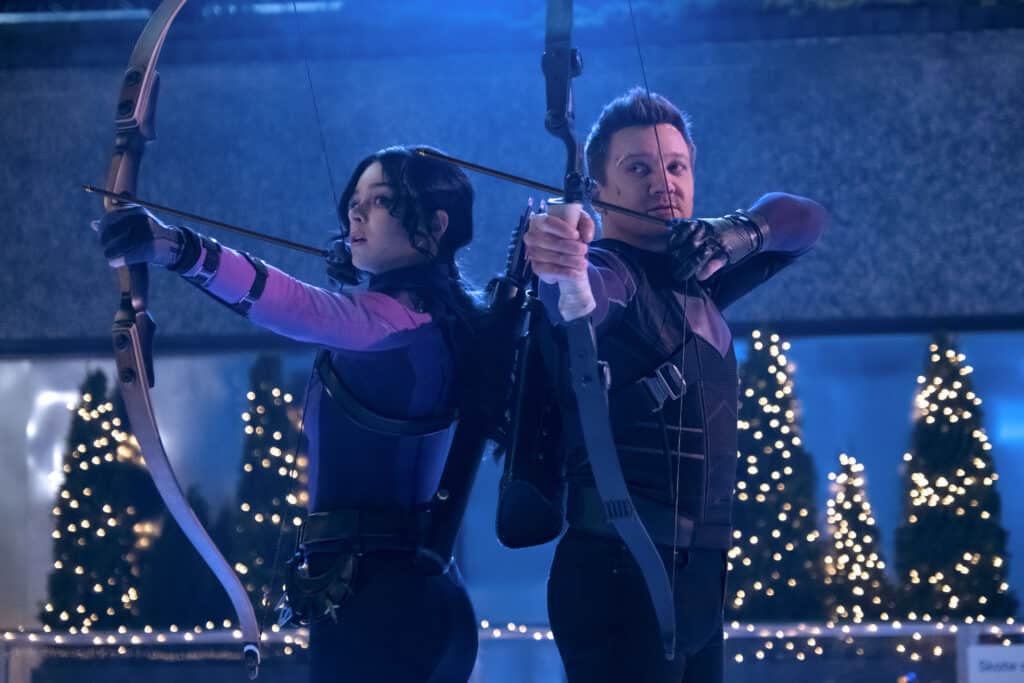 Hawkeye The Series
Hawkeye is hilarious, fun and just overall the classic Marvel we have missed. It has easily become my favorite Disney+ series so far and I can't wait to watch the rest of the series. Be sure to check out Hawkeye exclusively on Disney+ November 24th!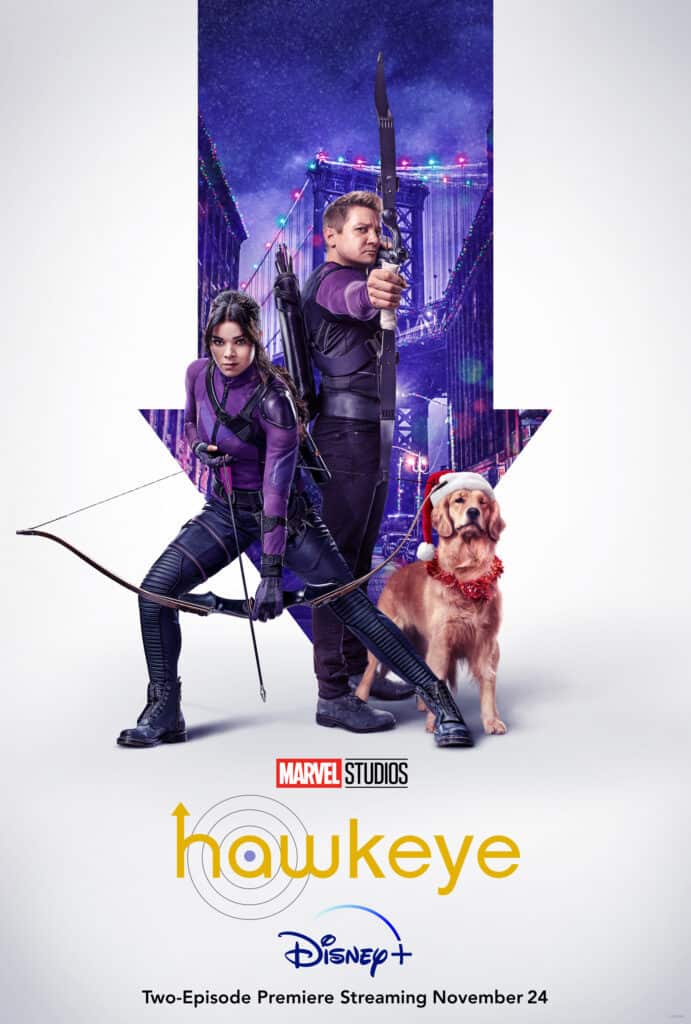 Happy Thanksgiving!