This post may contain affiliate links. I was sent the new Focused collection by Erin Condren for my review. All opinions are my own.
Setting Goals Instead of New Year's Resolutions
Can you believe it is already 2021? Where the heck did the year go? I swear 2020 felt like the longest year ever especially with everything going on. I don't know about you but this year did not turn out the way I planned. HA Okay, that's literally the case for everyone. Who would've thought on Jan. 1st 2020 when we were out partying with our friends or at home with our families our lives would change so drastically.
All I can say for sure is that my "New Year's Resolutions" went out the window this year. My New year's resolutions always end up being the same, We get so caught up in the moment of a brand new year we make these New Year's resolutions that'll magically change our lives. But it got me thinking, have we EVER really kept our New year's resolutions? I mean honestly. I know I haven't. That's mainly why I keep making the same one every year hoping that'll be the year it'll stick, but it never truly does. I feel like resolutions are meant to fail. According to Google only 25% of people stay committed to their resolution but only 8% actually accomplish it. 8%!! That's insane!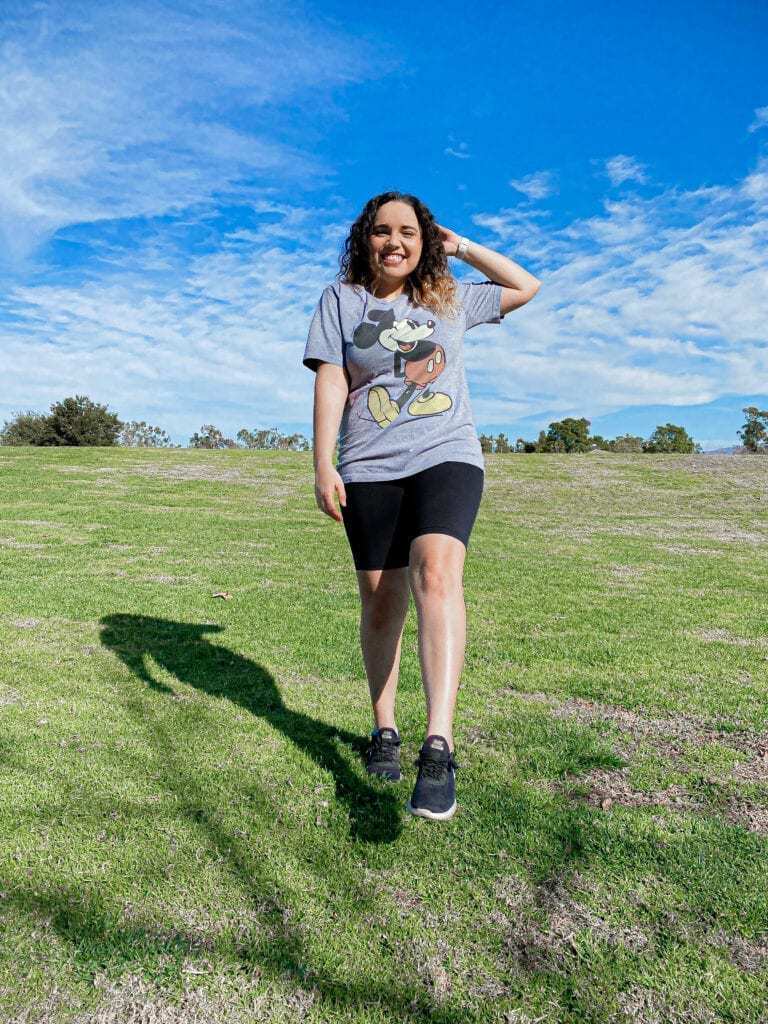 Definition of New Year's Resolution: A Promise To Do Something Differently In The New Year Source: Merriam-Webster
How Do We Change That?
Well, a lot of factors go into that honestly. It really all truly depends on the person. Are you someone who can commit? Do you tend to make promises just to make them with no intention of keeping them? These are definitely questions to ask yourself to make sure you set yourself up for success. But I think one way that we can change our view on 'resolutions' is to turn them into goals. See, with a resolution we give ourselves no timeline. Usually it just means the year in general that specific promise to myself will happen. Well, where is the accountability in that? Goals allow us to follow actionable steps in a certain amount of time.
When setting a goal I usually like to give myself milestone rewards to let me know I am in the right path. So if we shift our mindset from making open ended resolutions to making time sensitive goals we could possibly actually be successful in what we want for ourselves. But we have to really want it! By giving myself milestone rewards I know that I am on a timeline. Now, a lot of things could take a little longer than others but that's okay we still want to give ourselves some type of timeline so everyday we work on actionable steps to help us meet our goal.
How to get started with Making Goals instead of New Year's Resolutions
What do you need to get started?
First things first I'd say get a journal, a planner or something you can easily write in. I find if we write our goals down with actionable steps we tend to have a better chance at meeting them. Once you write them down, make a note of them in your phone. I do this because I am the type of person that if I am not staring at it or have it readily available, I'll forget. That doesn't mean I don't care. I have SO much going on all day. I have two kids, a spouse, dogs, a house to take care and not to mention make sure I am also taking care of myself. I need to have my goals and steps written down in multiple places to remind me of them and what I have to do to achieve them.
One of my Favorite brands to use for Planners has always been Erin Condren. This year there is a new and beautiful collection that will be sure to get you set on your goals. From a pocket planner to a meal planner you will have no reason not to crush your goals. The beautiful minimalist look will be sure to make you feel chic without being to overwhelming.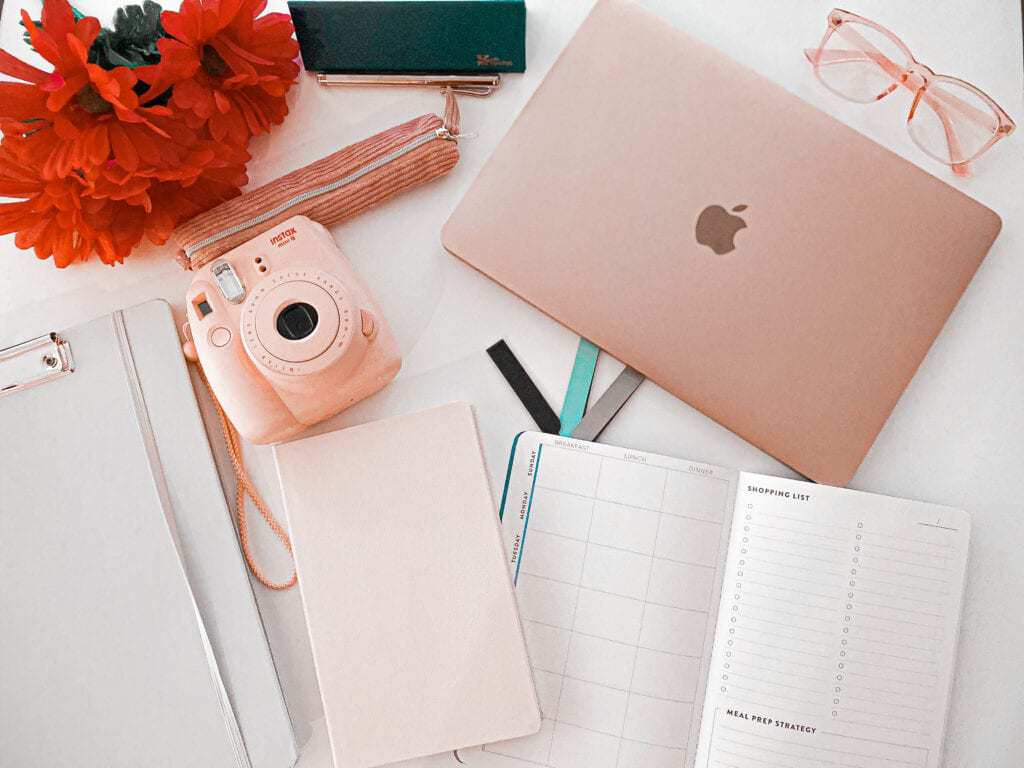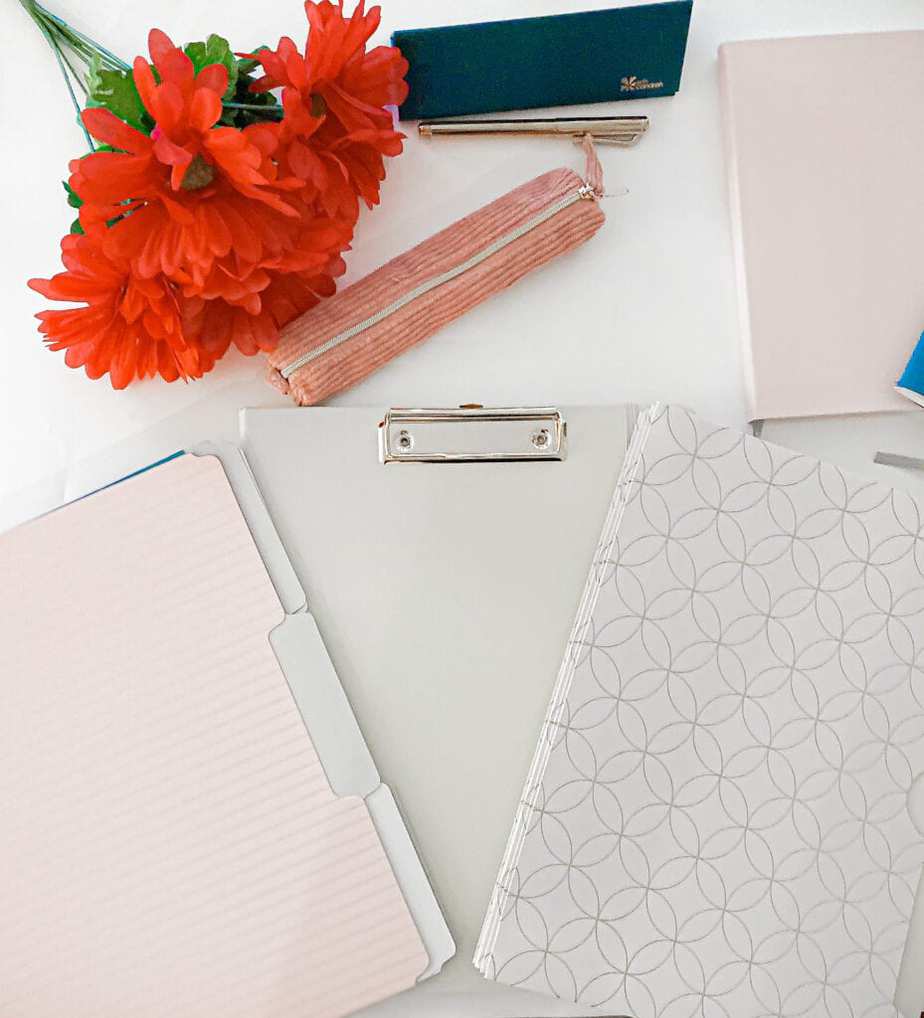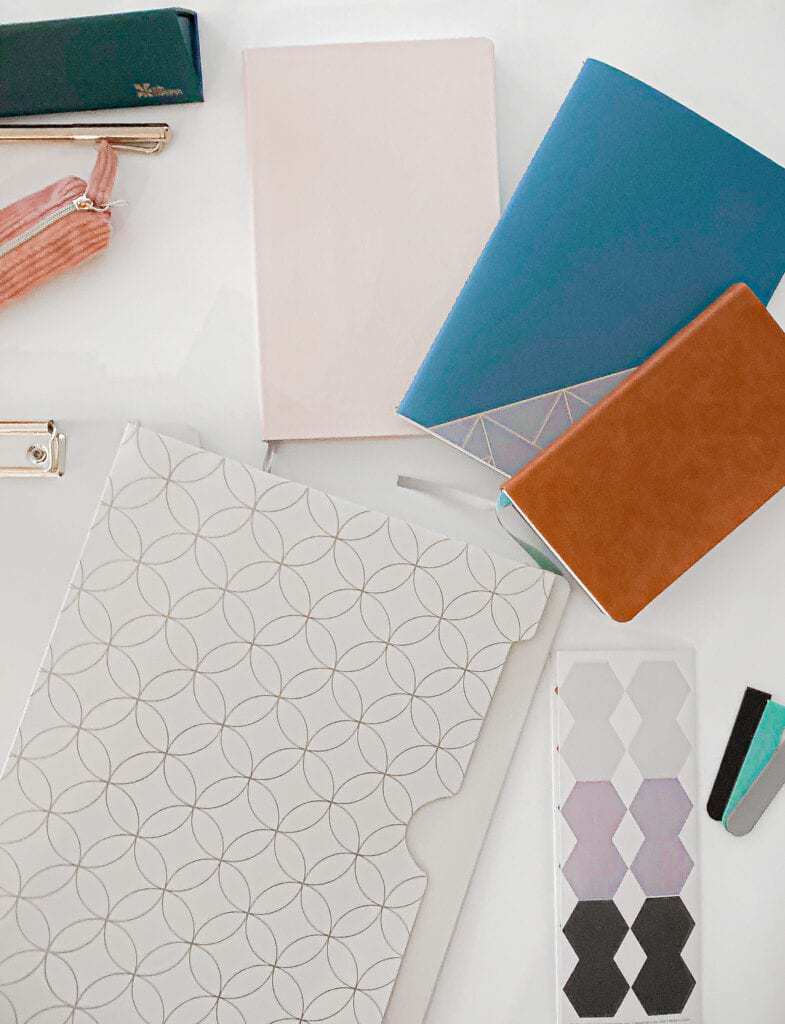 Set The Goal
Okay, so now that you have your journal and your notes app open, lets set some goals. Think about what you want to accomplish in 2021. Do you want to get a new job? Start a blog? Lose weight? Take some time to really think about what it is you want to accomplish in the New Year.
The way I do that is pick about 1-2 different parts of my life I want to change or make better.
So for example: I am a mom, a blogger, a wife and a human lol. So instead of writing down a million things I want to accomplish with each category of my life, I pick 1-2 things I KNOW I want to work on.
For example, as a mom my goal is to teach my 4 year old how to read, as a blogger that'll be to make a certain amount of $ each month, as a wife that could be to have more date nights with my spouse. And for myself personally, that could be to lose weight, to reduce screen time, be more productive, etc. But what makes these different than a resolution? Well the actionable steps you create and need to take to get there.
So when we make New Year's resolutions, we say it and then we forget about it. Maybe for the first month we will go to the gym and workout 3 times a week, or maybe we stop buying wine so we don't drink a glass every night before bed or whatever your yearly resolution is.
But a goal, well a goal you need to think of the beginning, middle and end.
Beginning of The Goal
Coming up with the goal is the beginning. You write down what that goal is. Maybe you only have one, great. or maybe you have 5. Each goal you'll need to write down steps to take to reach it.
So the first thing I want you to do is, grab your journal, sit down, and think about what you want to improve or achieve. This could very well be your yearly resolution, but today we are turning that into your 2021 goal.
Let's use losing weight as an example
Write down your goal in your journal and notes app
Set a goal number – The reason for this is because if you just say you want to lose weight there won't be a finale to it. How will you know you reached your goal? So set a limit. Do you want to lose 5, 10,15,100 pounds? Write that number down really big next to your goal.
Write down the steps you plan to take to get there. – Okay, so think about what is necessary to lose weight in a healthy way. depending on your numerical goal, you can give yourself a set time to reach it. So if you plan to lose 30 pounds I would say 6-8 months is reasonable and isn't unhealthy. (but definitely check with your doctor if you aren't sure. I am not a doctor so this is just based on what I've done for myself) What steps do you need to get there? for example a few steps can be eating healthy, working out 3-4 times a week, drinking a gallon a water etc.
schedule your steps – if you plan to workout 4 times a week, create a schedule that is realistic for you to follow. If you plan on going on WW or count macros schedule your meals or plan ahead. You can use the Meal Planner to schedule out your grocery list, meals and even write notes on how you felt at the end of the day.
Related: Counting Macros helped me find a balance on eating the foods I love and losing weight. Check out this post to help if you want to learn more.
You Got This
This is just the beginning of setting up your goals. You want to make sure you have everything down you want to accomplish and how you plan on doing that. Another thing I want to add may be to tell someone about your goal. Maybe a sibling or a friend. Someone you trust who can help keep you accountable.
The Middle of your goal
Now that we know what your goal is and what steps you plan to take to get you there, you need to actually follow through with them. The middle is really just putting in the work. Is Monday the first day of your workout schedule? Okay, get your bottom up and get it done. Is it time to meal prep?
Go back to your journal and notes app and check your goals often. I would suggest creating a daily checklist so you know you are doing everything you need to get to your goal. There is nothing worse than feeling like you are doing everything but still not achieving anything. A checklist will help you get on the right track and it's nice to have something to check off honestly.
The End of your Goal
We made it! We accomplished your goal! The end is, you guessed it, hitting that milestone and accomplishing what you set out to do. How do you know you reached your goal? When you hit close or the exact number of pounds lost you were aiming for, or whatever else goal you set and what you determined to be the result. That is how you know it is the end. BUT, and yes that's a big but, that doesn't mean we stop there. You reached the end of the goal you set at the beginning of the year. That doesn't mean you stop. Whether it's weight loss or Blogging goals, just because you set one goal, it doesn't mean you're done. Because the truth is we are always growing and imporving. We are getting better and stronger.
So you may have achieved losing 10,15 pounds and you feel amazing and you're loving this new look. But are you done there? No! Maybe you want to start building muscle. So how do you do that? By setting a new goal. In this case your new goal would be to start lifting weights.
You see we are never done trying to achieve something because we know there is bigger and better beyond what we can see. Yes, celebrate your accomplishment! Celebrate the milestones and the little wins but keep reaching for the sky because you are capable. If you stop at 15 pounds or if you stop at only making $500 from your blog, you are missing out on what you can really achieve. The possibilities are truly endless!
You Can Do This
I challenge you this upcoming New Year, to set your goals, not resolutions. Write them down and create a plan of action to help get you there and keep going once you achieved it.
Let me know what your goals are for 2021!