Whether you are visiting or a native, There is nothing more fun than visiting Orange County With Toddlers. With so many kid friendly activities and locations you will never run out of ideas. Today I am sharing 15 Things To Do In Orange County With Kids.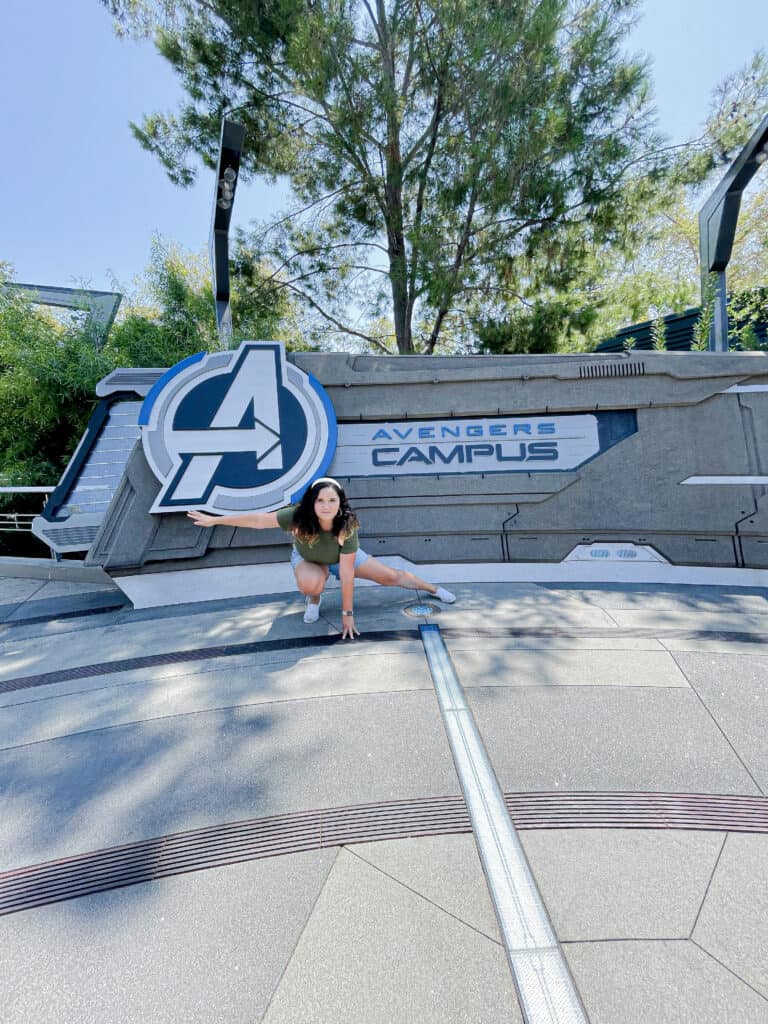 This post contains affiliate links.
I love California, but I may be biased. I have lived here all of my life and honestly I don't think I'd ever want to leave. There is just something about the sun shining year round, the amazing food and not to mention being just a few miles away from my favorite Theme Park. (Can you guess which one? ;D).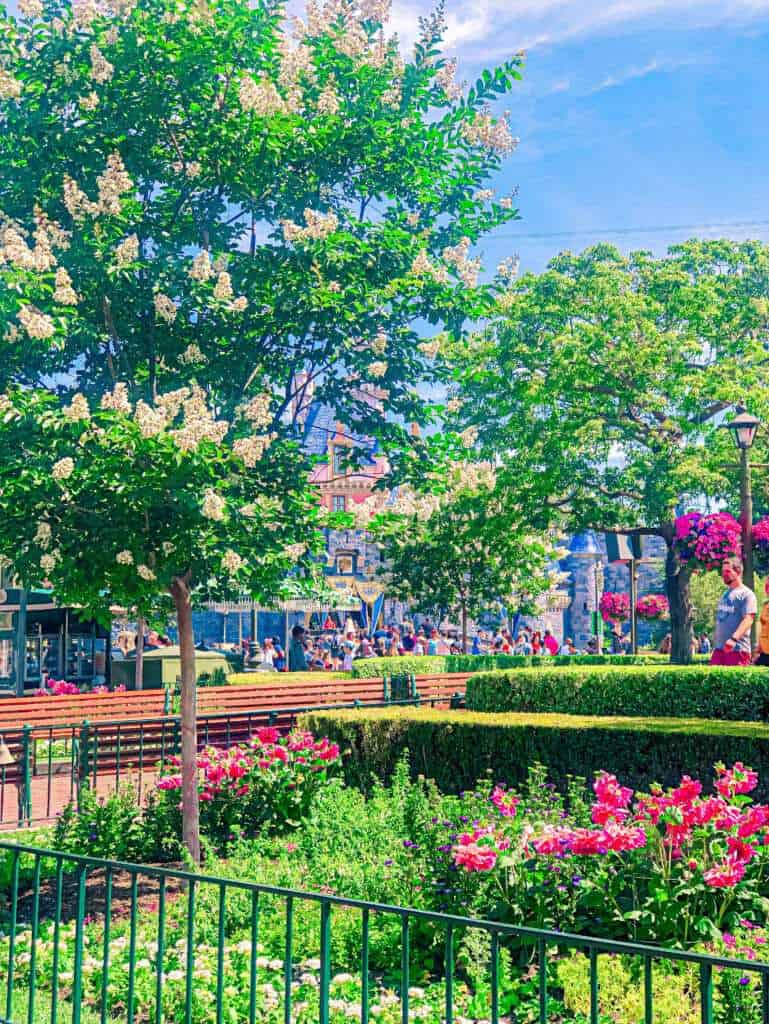 Now that we have kids I want to explore this beautiful place through their eyes and see things from their persecutive. I want to share the beauty that is Orange County With Toddlers and show them why I love it so much.
So I'm putting together a list of things I want experience in Orange County With my Toddlers. I want to share that list with you today in hopes it inspires you to explore this amazing place.
Things To Do In Orange County With Toddlers
Embrace your inner child while exploring the Happiest Place On Earth With your family. Visit Minnie & Mickey Mouse. Eat some Dole Whip and Ride along The Nile at Disneyland. Then head over to Disney California Adventure to race with all your friends from Radiator Springs. –

Anaheim
2. Visit Downtown Disney District to eat, drink (milkshakes of course) and shop. We loved bringing the bows here on days we couldn't make it into the parks just to get some Disney magic. – Anaheim
3. Get your bowl in at Splitsville. This fun retro space has everything you need for the little bowler in your family with some of the best food in town. – Downtown Disney | Anaheim
4. Check out the Wild Wild West at Knott's Berry Farm. Camp Snoopy is the best place for little ones to ride a few rides and explore. – Buena Park
5. Walk the Pier at Huntington Beach, Newport Beach and Balboa Beach
6. Have a bonfire on the Beach. If you go during the off season bundle up the family, pack some s'mores and head to the beach for some bonfire fun. – Huntington Beach (parking $15)
7. If a bonfire isn't your thing you can still enjoy a nice picnic on the beach. We love to visit Huntington Beach since it's closer to us. But Laguna Beach and Newport Beach are just as beautiful. – Huntington Beach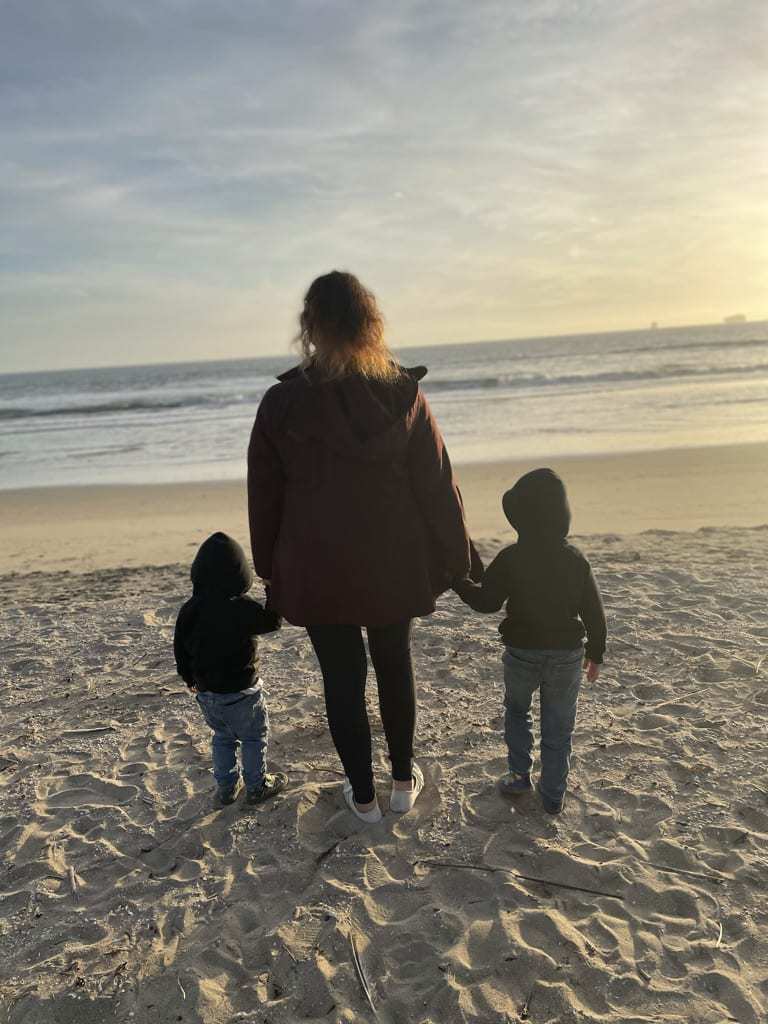 Things To Do In Orange County With Toddlers
8. Visit Balboa Island. Take your family on a picnic on a Duffy Boat or enjoy a famous Frozen Banana from Sugar N' Spice. – Newport Beach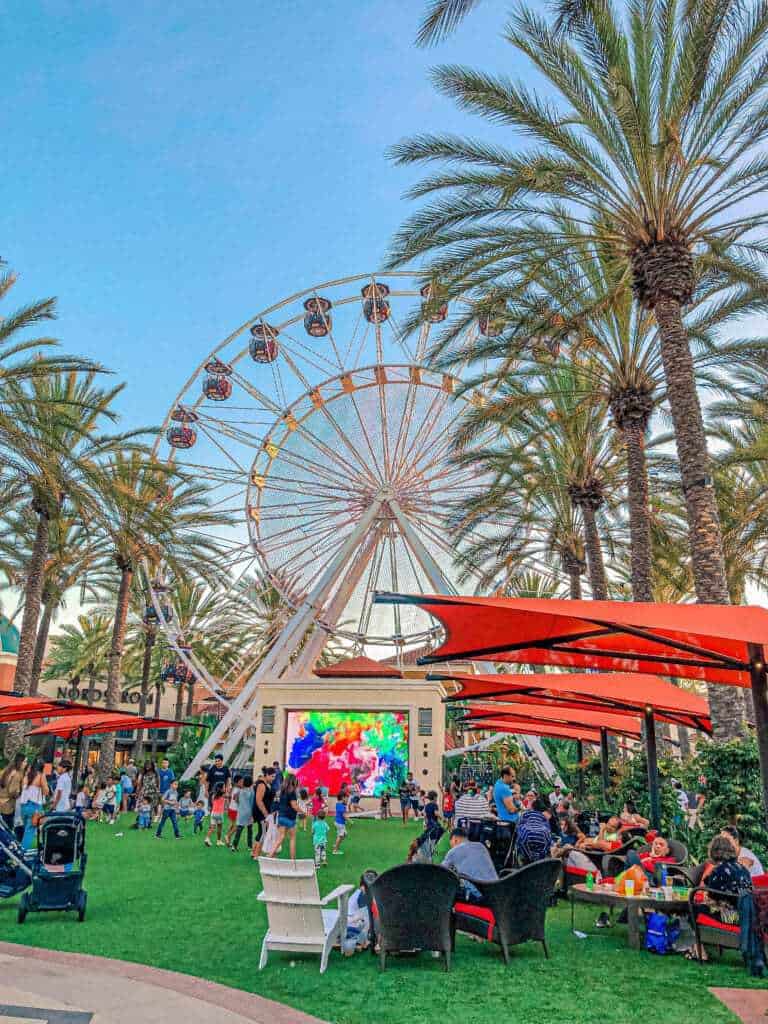 9. Head to the Irvine Spectrum for some dining and shopping. With so many tasty treats your toddlers will love you can't go wrong. – Irvine
10. Enjoy a drive in movie at the Irvine Spectrum with your family. Pack up the car with snacks and blankets and watch your favorite films. – Irvine
11. Visit the OC Zoo. This small and intimate zoo is perfect for little ones. There is enough to see to keep them happy but not too big that they will be tired before seeing everything. – Orange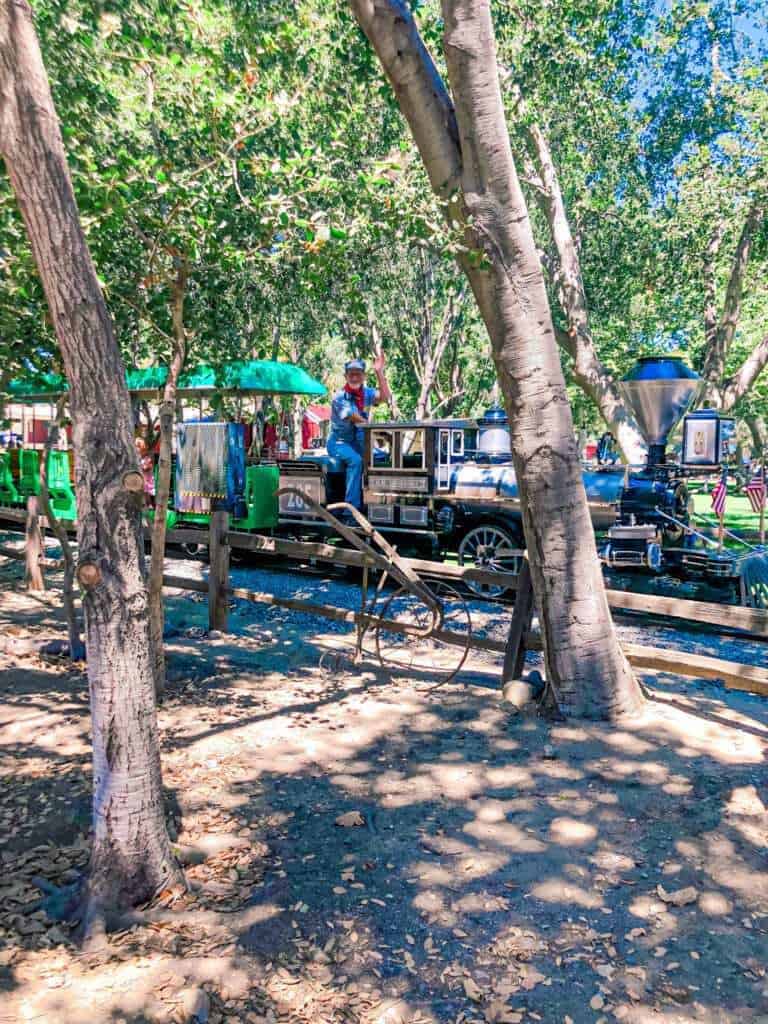 12. Visit The Irvine Park Railroad. With So much to do from hosting parties, going on a fun train ride, hiking and more there is something for everyone. – Orange
13. Explore Corona Del Mar Tidepools and teach your kids the beauty of the ocean. – Corona Del Mar
14. let your toddlers run wild at the Great Wolf Lodge. The best indoor water park for the whole family. – Anaheim
15. Take them out to the ball game at the Angel Stadium. My boys love going to baseball games and get so into it even though they have no clue what's going on ha. – Anaheim
Budget Friendly Places To Stay In Orange County With Toddlers
As a family of four we are always finding ways to have mini staycations while on a budget. Throughout the years we have found some of favorite hotels that I am excited to share with you. Just for fun i'll also share a few high end hotels that are on my personal bucket list to stay in, a girl can dream.
Budget Friendly
Hyatt House John Wayne Airport – This hotel is one of our favorites! We have stayed here a couple of times and we've loved it more each time. The customer service is great, but the food is what keeps ups coming back. They have the perfect suites with kitchenette and all. If you plan on staying near the Disneyland Resort check out my review for Hyatt House Anaheim.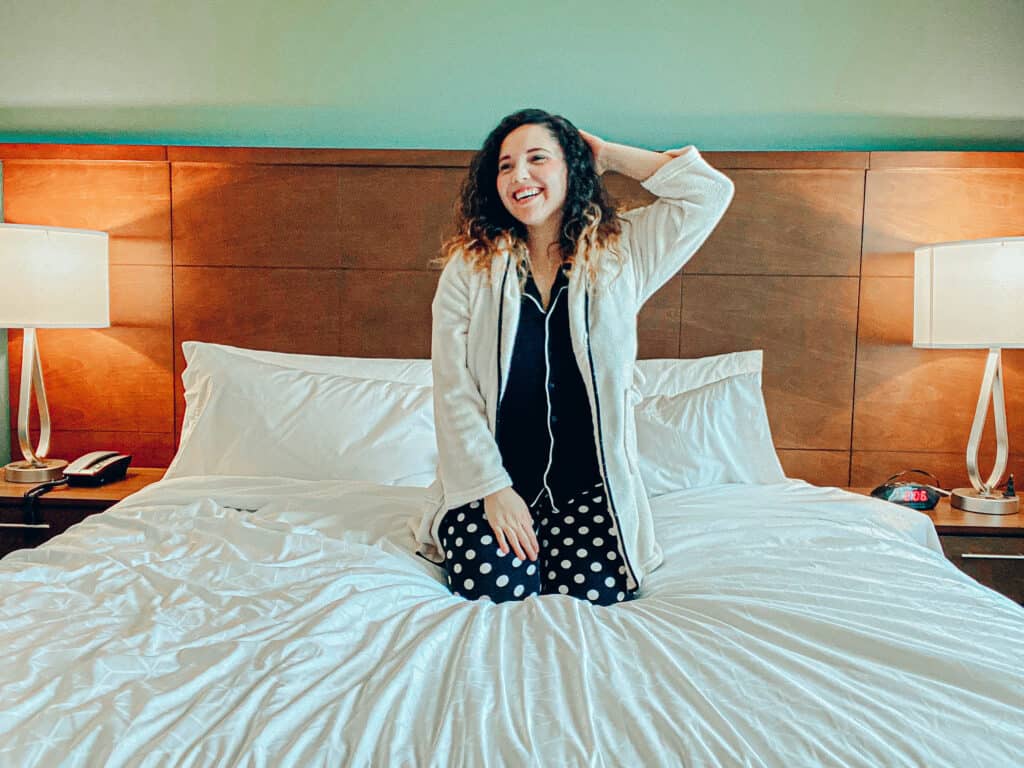 Staybridge Suites John Wayne Airport – I had a "me time" getaway at this hotel and it was perfect. They don't offer room service but this hotel is just a couple miles away from The Tustin District which has amazing food options.
Grand legacy At The Park – With just minutes from the gates of Disneyland this hotel is popular amongst the Disney fan crowd. It has a rooftop restaurant and bar and has a view of some of your favorite Disney attractions.
Anaheim Marriot – Affordable and beautiful
High End Hotels
The Waterfront Beach Resort, A Hilton Hotel – We actually had the chance to stay here for free a few years ago. We won a one night stay at a wedding expo. This place is beautiful and we had a wonderful view of the ocean. Definitely one we'd like to bring the boys to one day. – Huntington Beach
The Resort at Pelican Hill – This hotel is LUXURY. This is where rich people from OC go to play. I've been here during the day for a work event and oh my is it stunning! – Newport Beach
What To Bring When Visiting Orange County With Toddlers
Orange County is a hotspot because we honestly have the best weather. Even though I have lived here all my life, the fact that I can go to the beach and the mountains in about an hour is incredible. We have constant sunshine and clear skies. It is important to remember to pack a few things to keep your family safe and prepared.
Sunscreen! All the sunscreen. Especially if you plan to a lot of time outside! It is always sunny here so please be safe.
Comfortable walking shoes. Whether you decide to visit Disneyland or go on a hike you need the right support for your feet.
Light sweaters or cardigans. Although the weather is perfect year round depending when you visit or decide to venture out the evenings can get chilly.
Beach wear, towel and toys. Bathing Suits for the family, towels to lay on and toys to keep the kiddos occupied.
Minnie Ears – If you are stepping foot on Disney property you have to wear Minnie ears. I don't make the rules I just follow them with a churro in hand.
There you have it folks! I can't wait for you and your family to visit the state I call my home.
What are your favorite things to do in Orange County With Toddlers?
PIN FOR LATER