Peter Pan and Wendy Coming to Disney Plus April 28th
Join the lost boys…excuse me, the lost kids, on an epic adventure to Neverland like we have never seen before. Disney dropped the new trailer for Peter Pan & Wendy Coming to Disney Plus April 28th and today I am sharing my thoughts.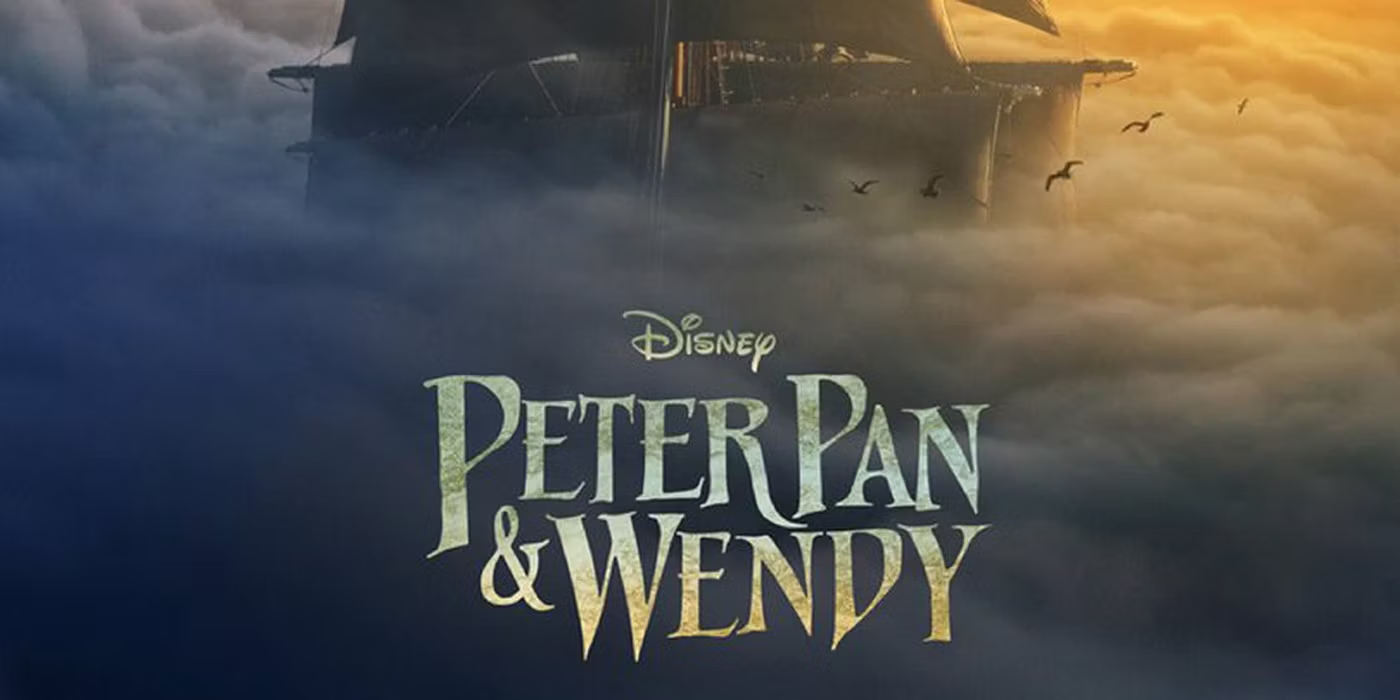 Bringing a classic to life – Peter Pan and Wendy
I have been a HUGE Peter Pan fan for as long as I can remember. The Disney animation version was my favorite movie and what started my love for Disney in general. When I got older the Live action version with Jeremy Sumpter solidified my love for this story and was moved by seeing Neverland in real life form. Although the live action version is not Disney affiliated, It quickly became my favorite Peter Pan version and I hoped one day Disney would make their own.
Which is why I am SO very excited that Disney is FINALLY making a live action version of this classic tale with some much needed changes.
Peter Pan & Wendy Trailer Breakdown
I had to watch the trailer dozens of times because I just couldn't believe it was finally happening. The inner child in me is so happy. This trailer shows us just what we need to see but leaves us longing for more. Neverland looks absolutely beautiful.
We see Wendy (Eva Gabo Anderson) looking for her brothers, while on her hunt she is introduced to the Lost Boys. Much to her surprise they aren't all boys. Which I think is such an exciting change. Then we are introduced to Peter Pan (Alexander Molony) who I think is a wonderful choice. he has the same playfulness of Peter Pan and is just so adorable.
I think the two I was most excited to see was Yara Shahidi as Tinkerbell & Jude Law as Captain Hook. I am loving that Disney is embracing diversity and casting these big roles to people based on their talent and not their skin tone. People are going to be mad about something but if people are mad about a fictional fairy then someone needs to set their priorities straight. I know she is a talented actress is going to be absolutely amazing at it.
The one and only Captain Hook
With Peter Pan being one of my favorite Movies ever! Naturally Captain Hook is my favorite villain. Disney does a great job in bringing him to life in many different ways, ehem Killian Jones from Once Upon a Time has been by far my favorite version. IYKYK. But Having Jude Law play such an iconic character was a genius move. He looks incredible in his Captain Hook get up and cannot wait to see how he brings him to life.
Think of a Wonderful Thought
I am very hopeful for this film and excited to see if Disney adds anything new to the plot. Based on the trailer it looks like we won't have music from the original if at all. But I think it's better that way. There is a place for music and dancing in a live action but the way the trailer was going having the story focus more on Peter and Wendy without the dance breaks make sense.
I am also excited that the title includes Wendy. after all this is much her story as it is Peter's so it makes sense to give her some recognition.
Trailer:
If you have seen the trailer you can watch it below. Let me know if you are excited to see Peter Pan & Wendy!
---
---