Thank you First Alert for sponsoring this post. All opinions are my own. Don't wait to replace!!
Preparing Our Home With First Alert
It's been almost two years since K and I became a certified resource family (Foster Parents) and it honestly feels like yesterday we received the call that we were approved. I still remember how thorough the process to get certified was and how important frequent inspections were because they wanted to make sure our home was equipped for kids.
One of the important things we always had to have on hand was a plan of escape if there ever was a fire. K and I had to communicate a plan to each other and have something on paper placed somewhere we always had eyes on like our refrigerator. Honestly, before kids it was never really something we thought about but I am so glad we did because now we are prepared as best we can be.
Now that we have two kiddos in our care we still have these important conversations. K and I hold a family meeting to ensure we are set on our fire escape plan and check to make sure all of our smoke and carbon monoxide alarms are still working. 
Keeping Our Home Safe and well Equipped with First Alert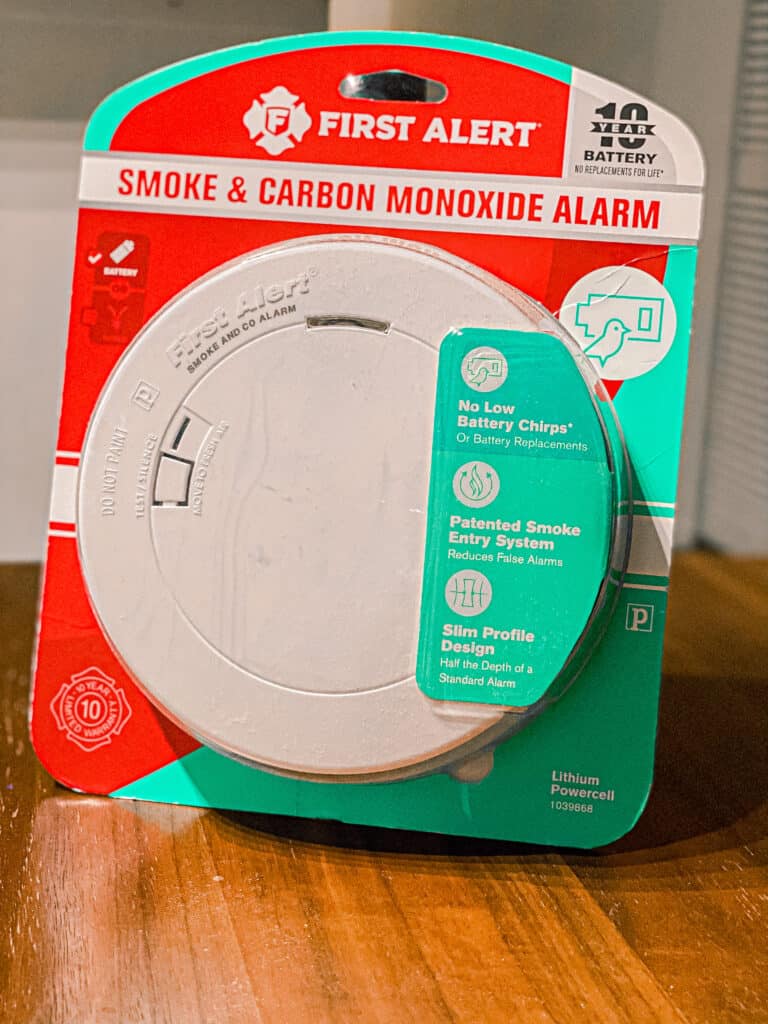 Our kids are young but they know the basics of where to meet in case of an emergency and understand that if there is an alarm sound going off it's time to get out of the house as a family. They know that we will always be there to make sure they are safe and protected.
Although our home already was already equipped with smoke and carbon monoxide alarms, we know how important it is to have the best smoke and carbon monoxide alarms in our home and that they are up to date. Did you know alarms don't last forever? Smoke alarms should be replaced at least every 10 years and batteries changed every 6 months.. First Alert offers a 10-Year Sealed Battery Smoke & Carbon Monoxide Alarm! That means you don't have to worry about replacing the batteries or late night battery chirps for the life of the alarm! and you can enjoy things like spending time with your family.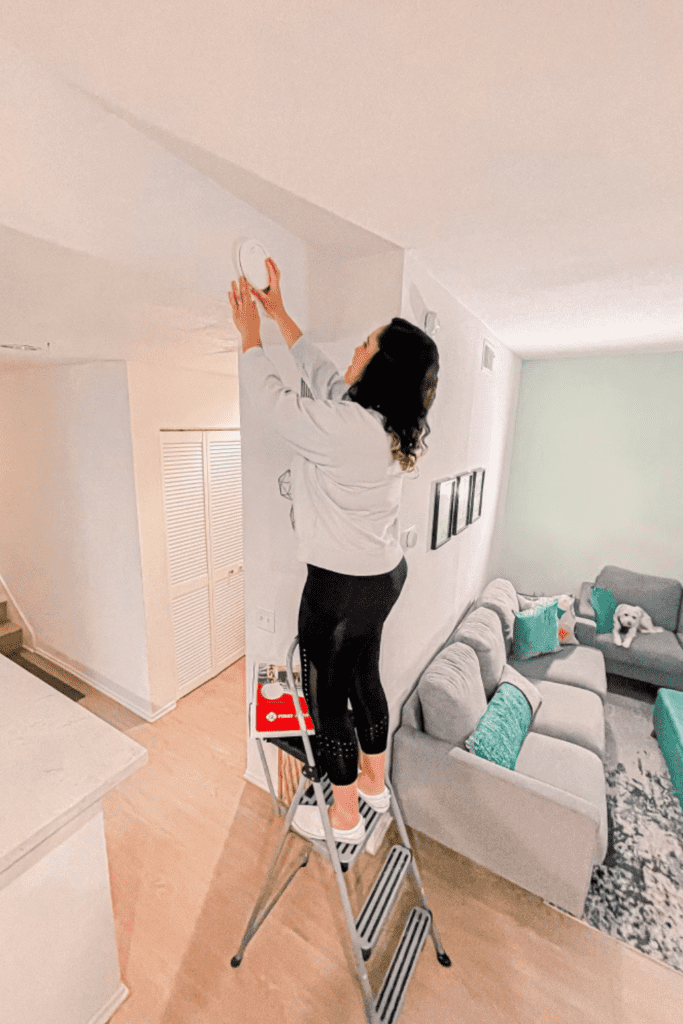 Having alarms that are up to date and placed properly are what help me sleep at night. Knowing that if needed we have the action plan and tools to keep our family safe. It also allows us to keep our home up to the required standard of being a foster family. With constant inspections I am confident in what we have in our home to protect us.
General Safety Tips and Things to Remember
Here are a few important tips to help make sure everyone is aware of what to do!
Safety Tips:
Youtube videos explaining fire safety to kids have been extremely helpful. They explain to our toddlers why having a plan is important.
Get your kids involved in the process and explain to them why it's important to have these alarms in place.
Let them be a part of the regular testing of the alarms to remind them of their purpose.
Plan and practice an escape route with your family at least twice a year.
If you're planning to be/a foster parent, have a map of your escape route in your fridge & save a copy for your social worker.
If deciding which alarm to get, First Alert 10-Year Sealed Battery Smoke & Carbon Monoxide Alarm provides 10-years of protection. You won't have to worry about constantly replacing the battery or hearing those late night chirps for 10 years!
Home Safety Is Always A Priority
Becoming a certified family has taught us a lot about how to keep our home and family safe. With 4 humans and 2 dogs I want to make sure everything we need is taken care. With adoption on the horizon, which would also mean no more home visits. We still plan on keeping the tradition of meeting bi-monthly, to ensure we are all always prepared. Thankfully, I won't have to worry about replacing anything for a whole decade!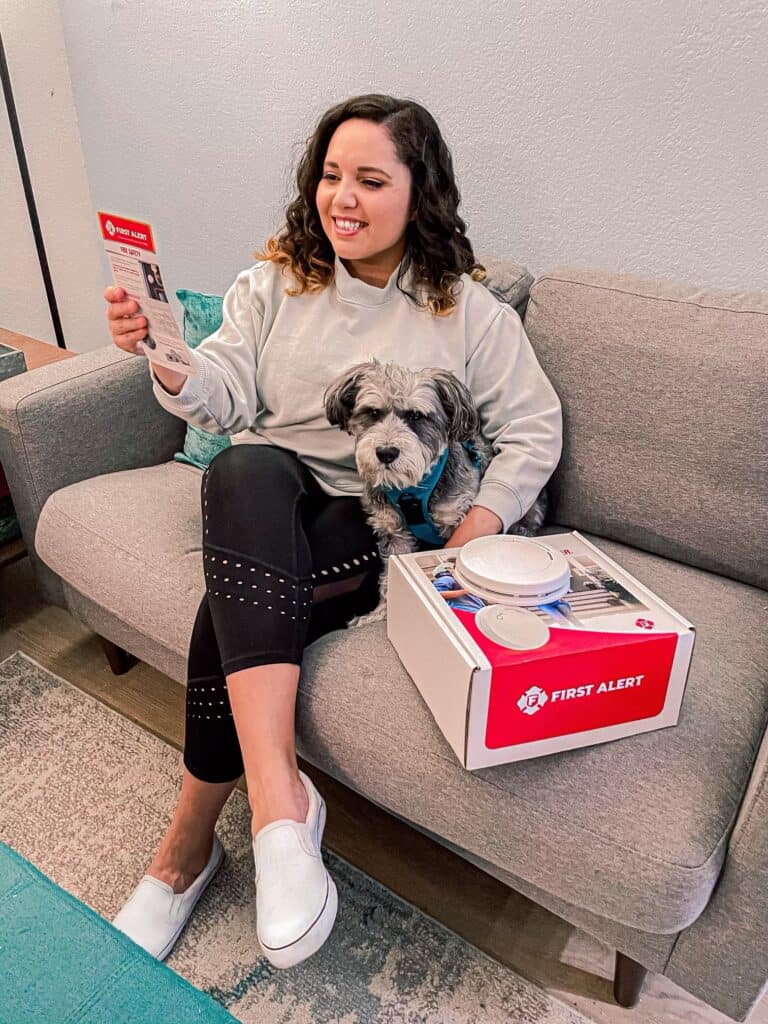 Do you and your family have a plan?