Start a Fitness Journey As a Stay At Home Mom
Going through the process of becoming a foster parent was stressful and time-consuming. So that means, unfortunately, my health and fitness routine had been put on the back burner. But now that I am a stay at home I am doing my best in balancing motherhood and my own fitness journey. I want to show you How To Start a Fitness Journey As a Stay At Home Mom whether you are a beginner or not this post can help you get back on the right track.
Setting a goal, creating a plan
What is a Reasonable weight-loss goal?
When setting up a weight-loss goal you want to be realistic when starting a fitness journey. As appealing as it sounds losing 10 pounds in a week is hardly possible and super unhealthy. A realistic goal is to lose 1-2 pounds a week without damaging your metabolism and ensuring the weight stays off afterward. An important point to understand is that weight-loss is more than just a diet, it truly is a lifestyle change. You want your goal to be realistic, after all you have tiny humans to look after, no need for added stress.
I am excited to show you How To Start a Fitness Journey As a Stay At Home Mom and hope it gets you pumped for your goals.
Related: Practicing Self Care as a Stay At Home Mom
How to create a weight-loss plan for Stay at home moms?
Evaluate your goals! Keep in mind this is a lifestyle change, so having a solid 'why' will point you in the right direction. Also keep in mind you already have your hands full, so create something that is easy, realistic and something you'll stick with long term. I'm not going to say "fitting into a specific size, dress, etc." is bad. But it won't keep you going for the long run. So when creating a plan keep your small goals in mind, but think of the bigger picture. Get 1 of your 90 blank notebooks ( I know you keep buying them because they are so cute) and write out your why. Then write out your plan. What timing works best for you? How long do you really have to workout? Are you sure you won't get tired of plain chicken and broccoli for lunch? Be real with yourself and set a plan you will finally stick with!
How to create a meal-plan for beginners?
I am a firm believer in eating anything you want! No food is off limits but all food has a limit if that makes sense. For example, Do you like fries? Great me too! I can eat them all day every day but fries through a drive-thru are definitely not the healthiest option. What about pizza? Love it, but again Dominos probably won't be the healthiest option for an everyday meal. When creating your meal-plan find healthier alternatives to your favorite meals.
I've tried being that person to create a meal plan that can I follow exactly. When I was just a beginner I would buy way too much food because I thought I needed to eat so frequently. But I've learned my mood changes on what I want to eat daily, so instead of making exact meals, I'll cook rice, chicken, and some veggies in bulk. This way I still feel in control and can mix things up if I really feel like it. I also try to make food I know my kids will also eat. That way I'm not cooking multiple things throughout the week.
Things to keep in mind
Like I mentioned before, be realistic. If you plan 6 small meals every day 2 hours apart because the latest fit-fluencer said to but you know deep down you probably won't have time to eat it all. Then don't have 6 small meals. Instead, plan for 3 bigger meals or 5 meals. Whatever it is that works for you. Yes, fitness coaches are coaches for a reason but they aren't all created equal. Follow what you will be sustainable for you and your lifestyle. As long as you are within your caloric deficit range, your points on track or your container tracking are going well, that's what is important. Eat on the schedule that is right for you!
When is the best time to workout?
I wish I could be that person who wakes up at 5 am goes to a gym class and drinks a green smoothie every day. Truly I do, but with two little ones that just isn't really possible. Lack of time has always been my go-to excuse. But at the end of the day, it was just me getting in my own way. There is always a way to make time for things that matter. Find pockets in your day that you spend doing something that isn't productive. Are you watching tv for hours? Scrolling on your phone mindlessly? Are you able to workout during their nap time? There is always a way to make time. You just have to dig a little deeper to find it.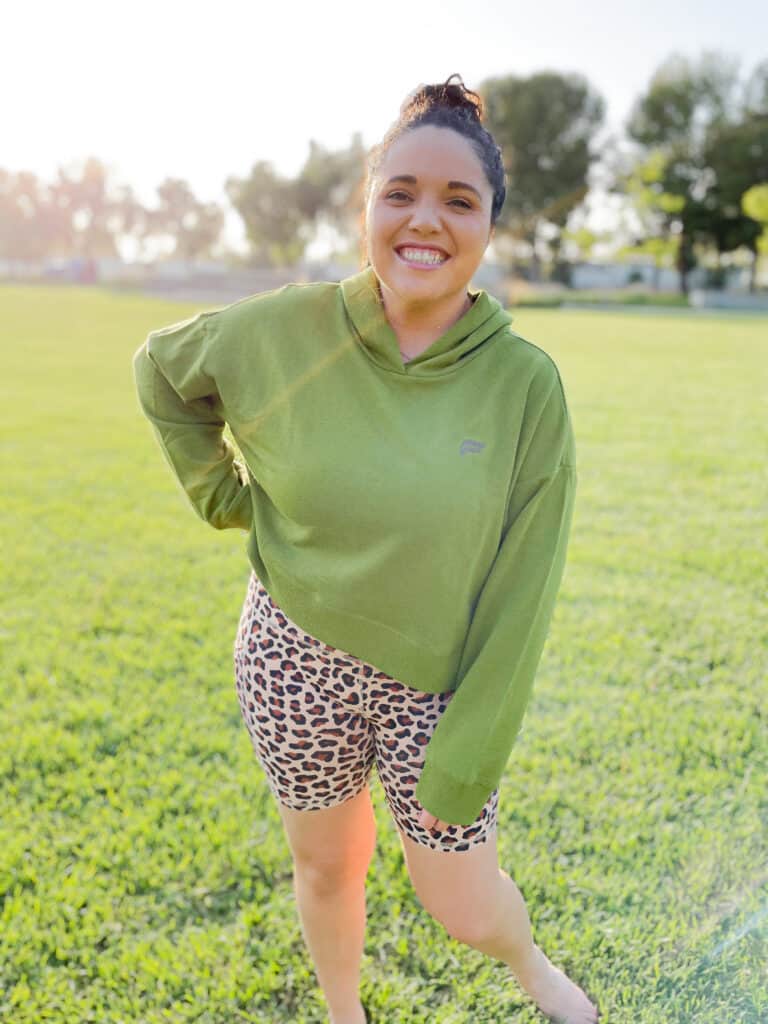 How to Create a workout plan
There are so many online resources to help you with creating a workout plan from free printables, to YouTube, to fitness coaches. None of these are bad choices but if you are trying to save money or want something simple to follow I would suggest YouTube. There are a ton of free workout videos for beginners, that are easy to follow and can be done in the comfort of your own home with little to no equipment. As I go through this journey I will share with you the workouts and videos I complete so you don't have to look through the millions of videos on YouTube. I got you!
Be realistic with the days you can work out and the time. If you work from home or are a stay at home parent maybe working out during nap time is the best time for you. Whatever it is, just get it done! Whether it's an hour or 30 mins, any workout is better than no workout.
What workouts should I do?
There are so many things to choose from but I suggest go with something you'll actually enjoy in the long run.
A few of my favorites:
Yoga
HIIT
Lifting Weights
Dancing
Things you'll need to be successful to start a fitness journey
The first week is all about preparation! Making sure you have your groceries, meal prep, getting any essential items you know you'll need. For example, a food scale, measuring cups, weights if working out at home, are just a few of my essentials. Of course, you don't need a ton of things. To be completely honest all I would really recommend is a food scale. Especially when starting any type of fitness journey, portion sizes are essential. By just "eyeballing" a recipe you could be adding or missing on hundreds of calories. A food scale allows you to be accurate in your portions.
(I've added links to the products I use to make it easier for you to get what you need. Please note this post contains affiliate links. If you purchase from any of my links I do earn a small commission at no cost to you. Rest assured I will only ever suggest items I know and love.)
I personally don't need much equipment since I am working out at home. Just a few sets of dumbbells and a yoga mat are really it to turn my living room into a personal gym. Of course, if your workouts are coming from Youtube you'll need a screen, but that one was obvious right?
Most importantly you will need determination and consistency. These two things will keep you going on this new amazing journey to a healthier you!
Did you notice I didn't mention motivation?
That was on purpose because, to be honest motivation is a load of you know what. You are never motivated 100% of the time no matter what it is, so why is this any different? The difference is that you know this is something you HAVE to do. I mean you don't have to be healthy if you don't want to be. But you know there will be consequences to that. So yes, if you want to live a long life, be around for your family, and just feel good, you have to learn the basic steps on how to start a fitness journey of your own. So let go of that loaded " How do I get motivated?" question and just do the dang thing!
I hope this post on How To Start a Fitness Journey As a Stay At Home Mom inspires you to embark on your own journey to being healthy and I hope you follow along on mine. For inspiration, I will share weekly recaps at the end of each week to show you how easy it is to get started!