The Marvels Poster Reveal
Marvel Released the beautiful poster for THE MARVELS, the sequel to Captain Marvel and it is EVERYTHING!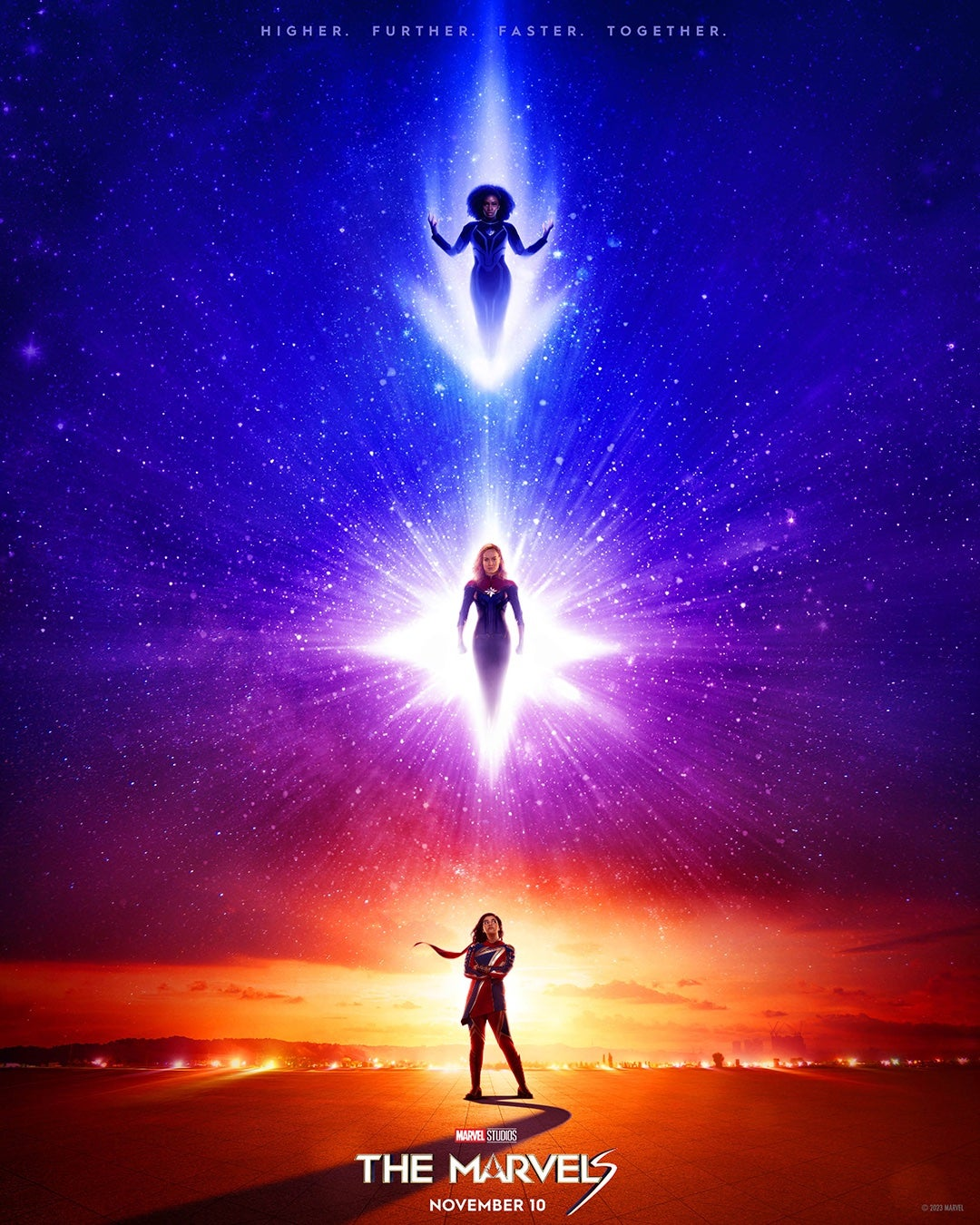 I mean WOW! now if you know me you'd know that Captain Marvel is in my top five favorite Marvel Movies of all time! Captain Marvel came out in a time where the world needed hope. It came out during a time of division and fear and for me, Captain Marvel gave me hope.
Okay, now let's talk about the poster. First of all, Okay Monica Rambeau front and center as you should be! When Monica became who she was meant to be in WandaVision I Screamed, both my spouse and I did! We jumped up in excitement because we knew what was to come. Now we have this magical poster showing all of the amazing Marvels and I cannot wait to see how they bring them all together.
Ms. Marvel was such an amazing show and loved how relatable she was. I remember being a 16 year old girl just trying to figure it out and Ms. Marvel brought me back to that.
We have three very strong actresses and I cannot wait to see how their story unfolds.
---
---