What Cee Says was invited to experience The Flower Fields at Carlsbad for our honest review.
all opinions are my own.
Spring has sprung at The Flower Fields in Carlsbad. Over 50 Acres of rows and rows of gorgeous vibrant flowers make up this place and sure is a sight to see. So grab your camera and head on over to Carlsbad to get some incredible shots.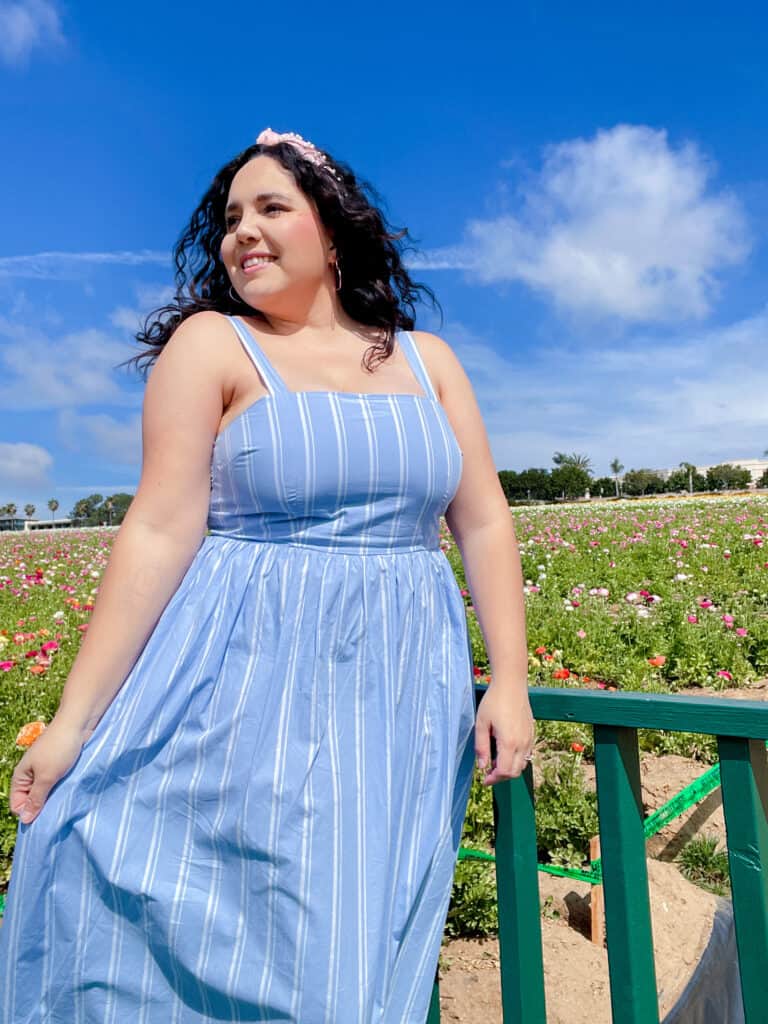 Related: Where To Stay When Visiting San Diego area
Where is The Flower Fields located?
The Flower Fields is located in Carlsbad, California just an hour North from San Diego and an hour South of Orange County. It's the perfect spot to check out on a beautiful Spring day while visiting San Diego.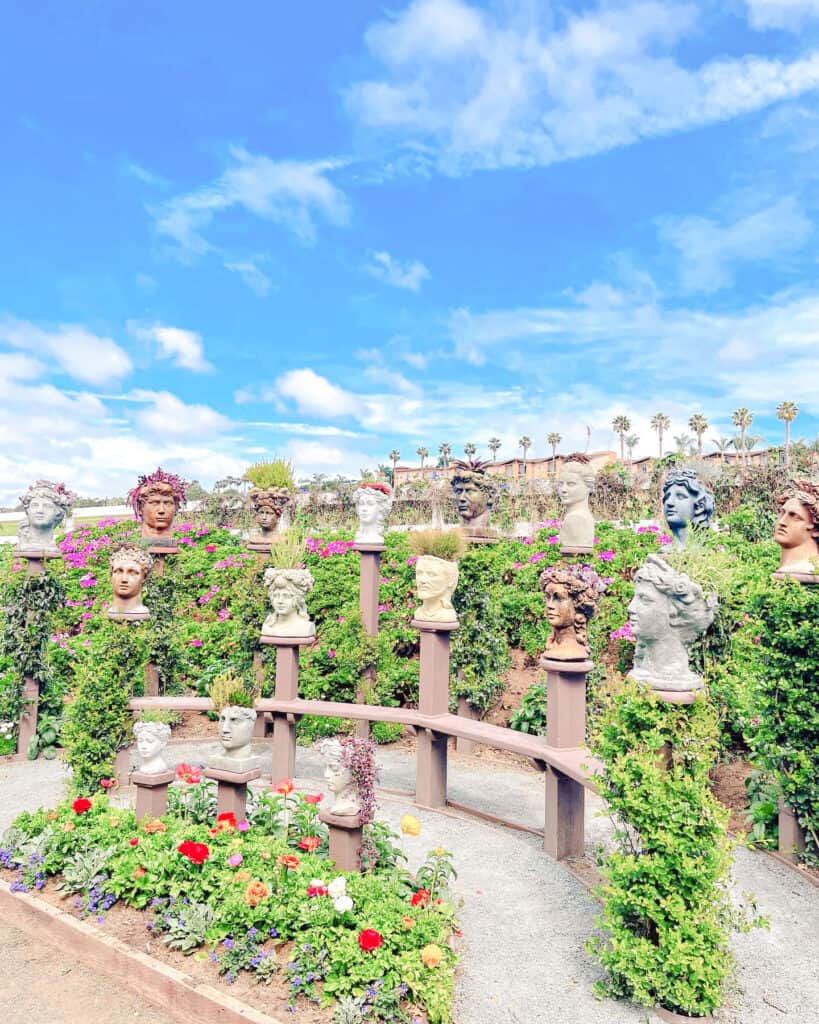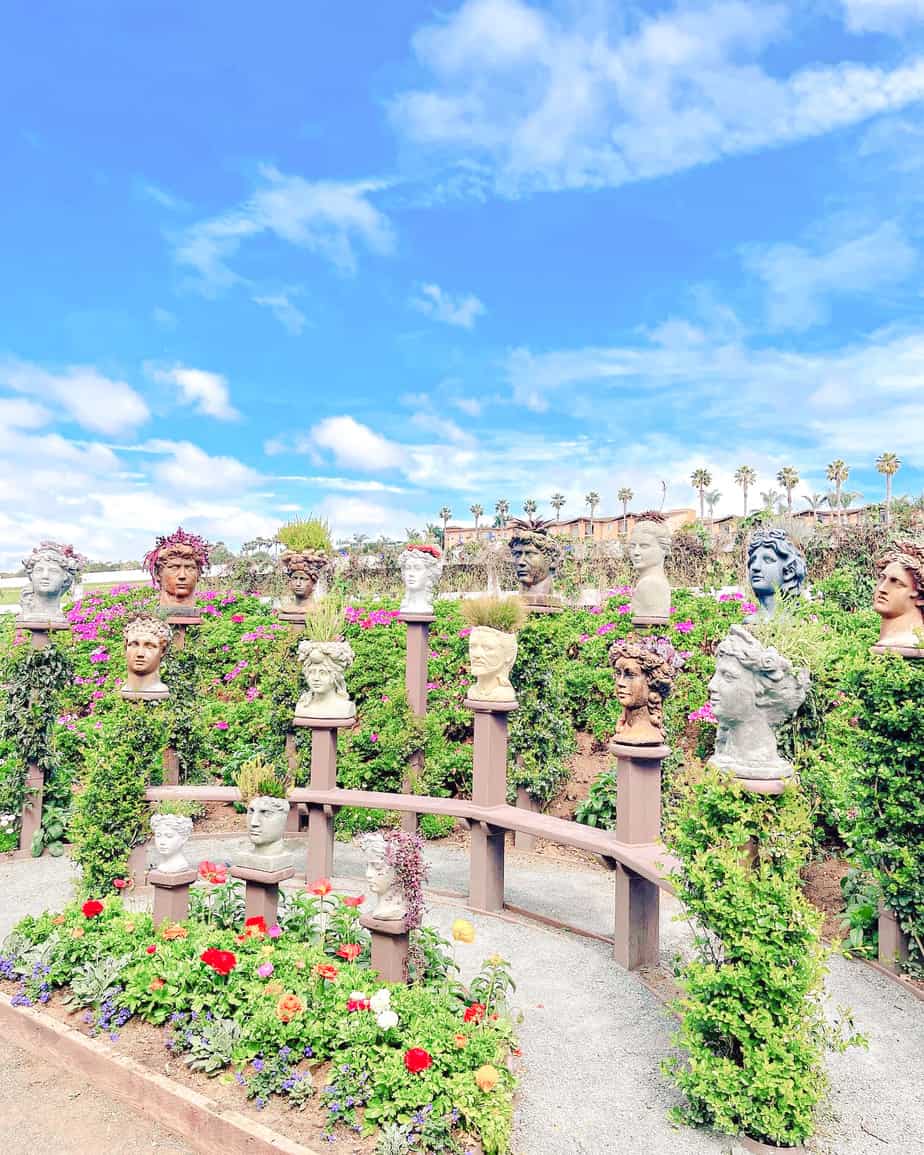 What Is There To Do?
The Flower Fields has many things the whole family can enjoy. Not only do you get the opportunity to witness acres of gorgeous flowers there are a few things onsite that are just as beautiful. There is a lot to learn about the history of Flowers. There is also an opportunity to ride around on a tractor around the fields. If you get hungry there is a snack stand that offers fun treats like ice cream, chocolate covered strawberries and more.
If you need to quench your thirst there is a fresh lemonade stand that serves some delicious made to order lemonade. We unfortunately didn't get a chance to eat at the Pizza Trolly but good to know there is another food option. They also have Santa's Playground for the kiddos. Really just being there was enough and getting to explore the art and flowers was breathtaking.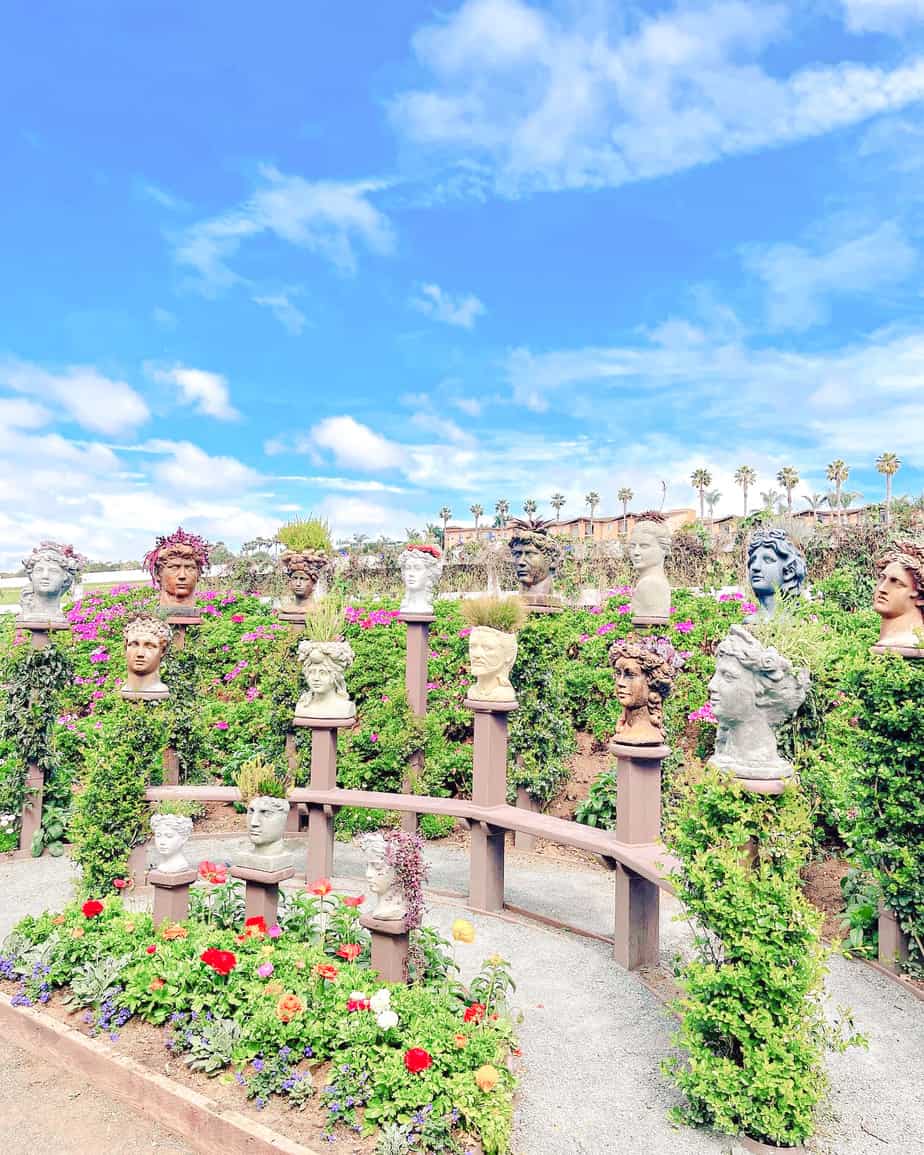 Can you take pictures on the field?
Absolutely! This is my first year visiting The Flower Fields so I wasn't sure what to expect when it comes to pictures. The website mentions bulky photography equipment isn't allowed so I didn't get a chance to bring my tripod but quickly learned it was definitely doable. As long as you aren't having a full on professional photography session you should be fine.
Of course we do not want to ruin the flowers so thankfully there are makers on where you can take photos. The green tape keeps you away from the flowers so you don't have to worry about accidentally stepping on them.
To get the perfect shot you just have to work the angles to avoid any green tape and if there is thankfully there are a ton of apps that can remove it if it is an eye sore.
Where can I buy tickets?
All tickets must be purchased online at theflowerfields.com. You need a reservation to check in. Once you are inside there is no time limit so take your time to really enjoy it and get the perfect shot. The staff was so friendly and helpful.
Final Thoughts
The Flower Fields is a must visit this Spring! If you are heading over to Carlsbad for the day, you do not want to miss out on this gorgeous attraction. It has everything you need for a perfect day and makes this my top activity to see in California for Spring. Share every and any special occasion here while enjoying a beautiful and fun place with your family. Don't forget your camera to take some Instagram worthy photos to cherish.
The flowers are in full bloom late March – May but I was too excited to check it out so I went right before all was full of color and flowers. Some flowers were already blooming but definitely go Mid March/April to get the full wonder and beauty of this place. The Flower Fields in Carlsbad,Ca is open now-May 8th.