Should you fly with Allegiant Airline?
This post "Should you fly with Allegiant Airline? My Honest Review " contains affiliate links, which means I receive a small commission, at no extra cost to you, if you make a purchase using this link. Please see my disclosure for more details.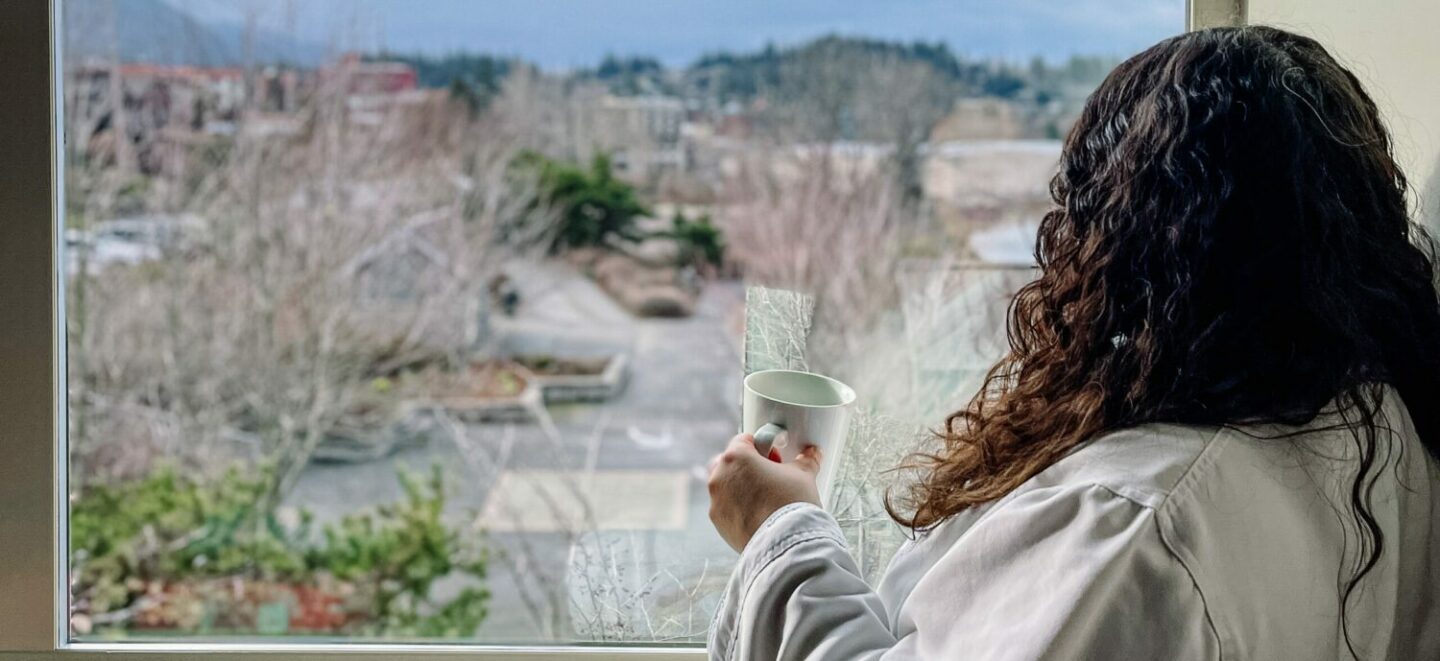 Should you fly with Allegiant Airline? Keep reading to find out my thoughts!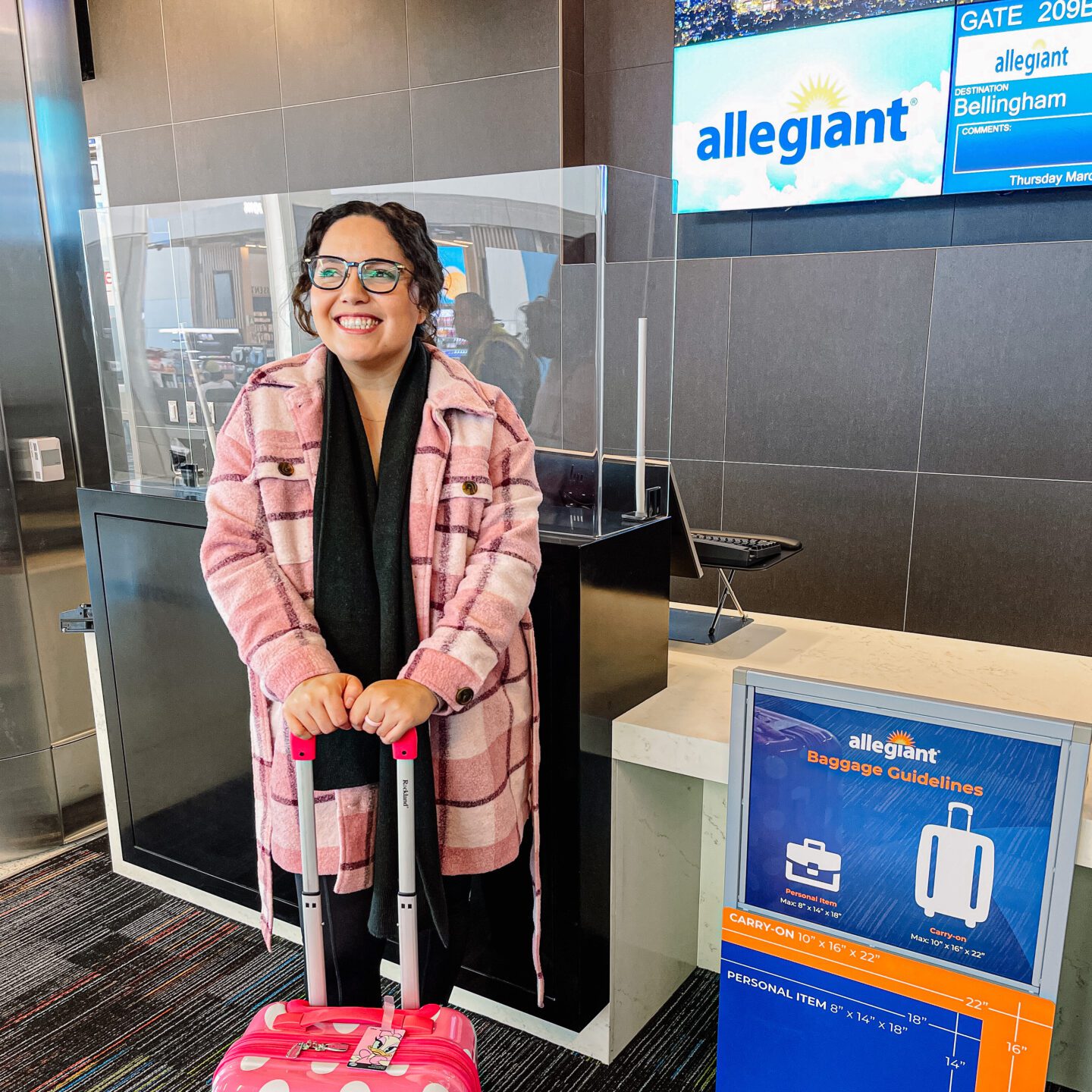 Full Disclaimer: Allegiant Airline sponsored my family and I on a trip to share my honest thoughts. All opinions are my own.
What is Allegiant Airline?
Allegiant Airline is a budget friendly airline that offers nonstop flights to select destinations. I always get weary about budget airlines but I was excited to give it a try. Thankfully it did not disappoint. The aircraft itself was your standard plane with seats that were comfortable enough to get you from point A to point B. When traveling with kids all that I care about is the great customer service and that we get to our destination safely.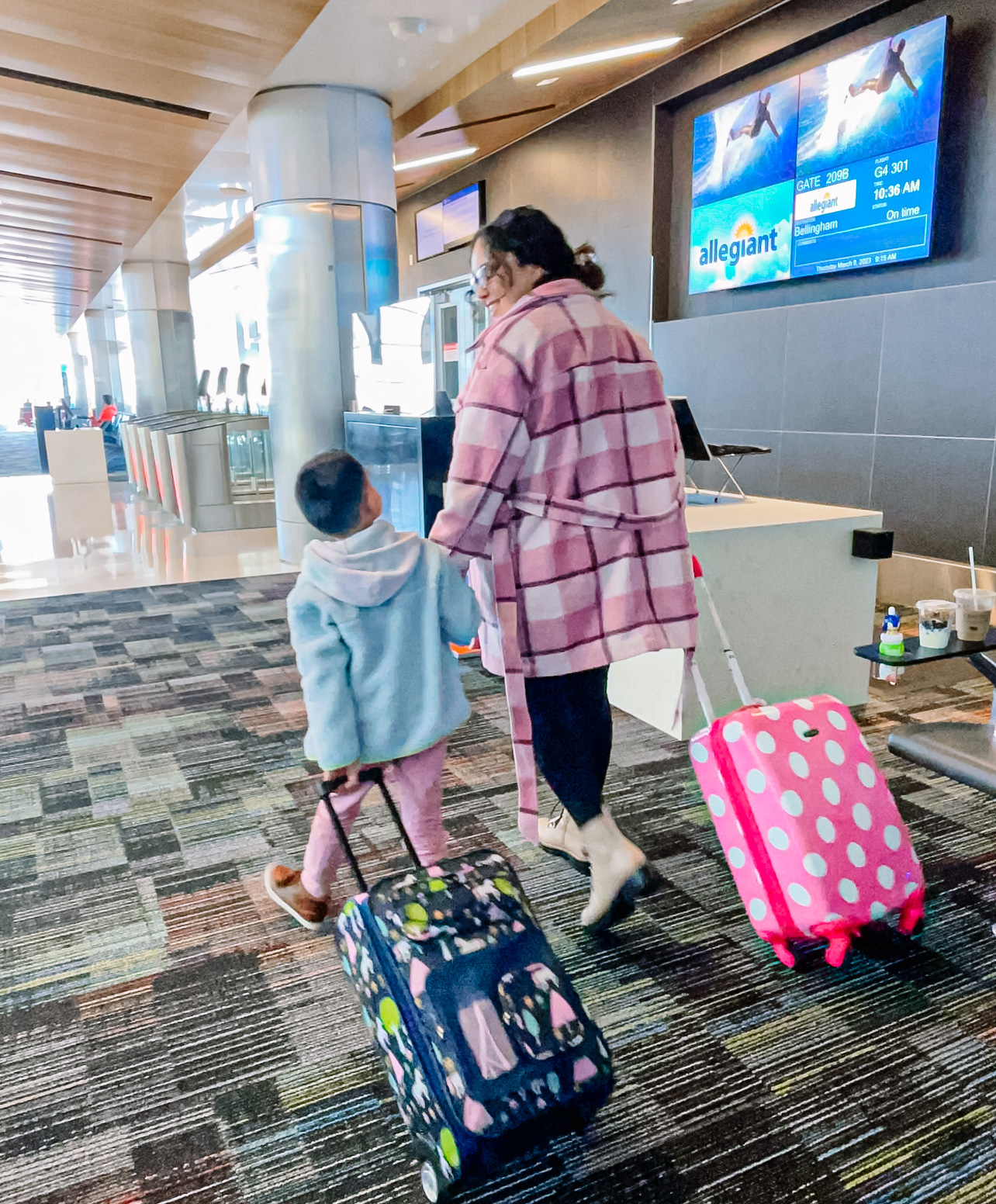 Easy and stress free with Allegiant Airline
Traveling with kids can always be stressful. Especially flying to a new destination and through a new airline. My family and I are creatures of habit so doing something different was a big deal. Thankfully everything with Allegiant was smooth and stress free. I was able to download the Allegiant app on my phone which made checking in a breeze. I also didn't have to worry about printing our boarding passes (or losing them) since they were all accessible on my phone.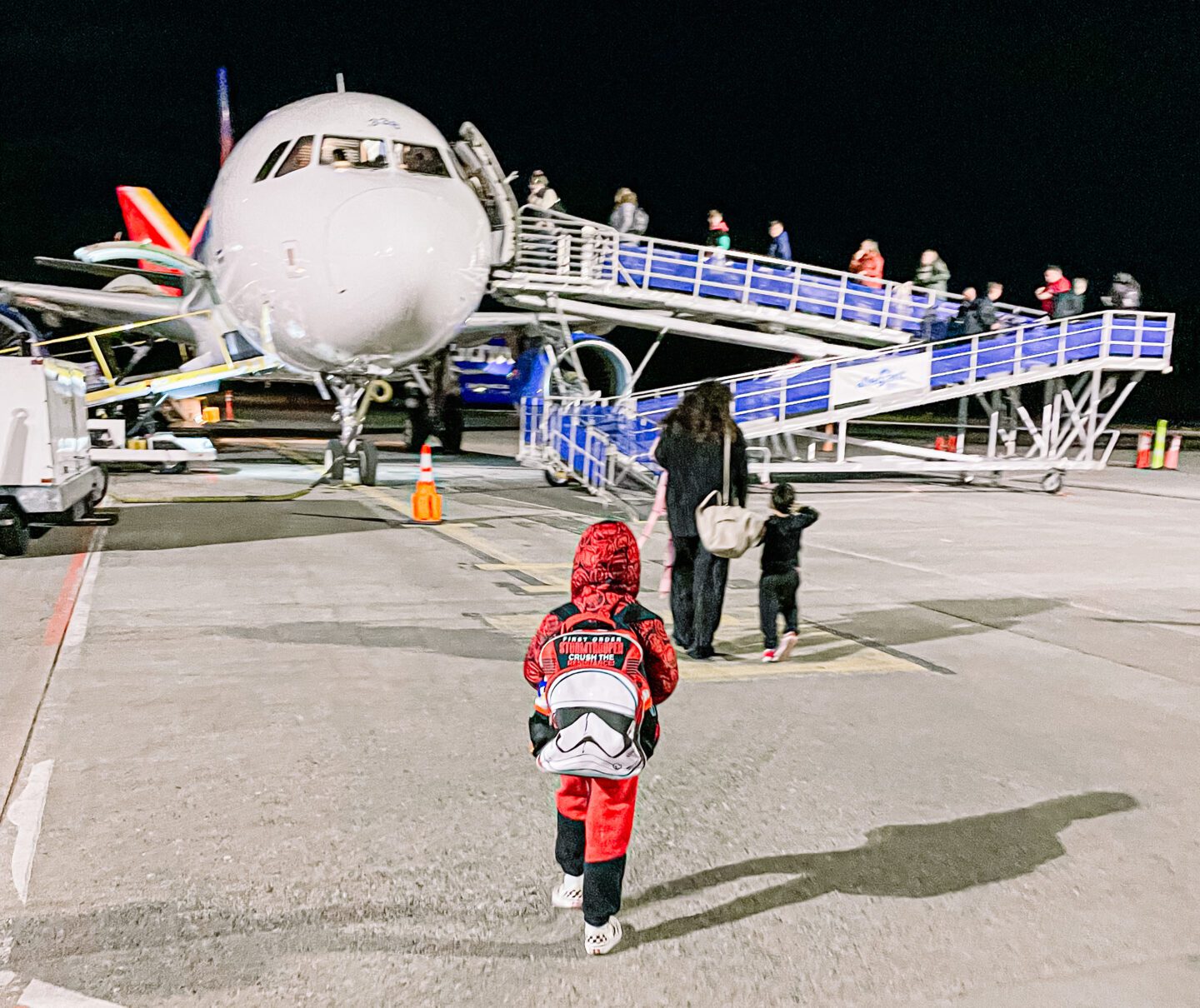 Customer service is a big deal to us. As a queer family I always want to make sure we all feel safe and respected. The staff at Allegiant were kind and helpful. Even when we were slower to get on the plane as we situated the boys, the flight attendants took the time to ask if we needed help and took care of what we needed. They never rushed us or made us feel bad about it.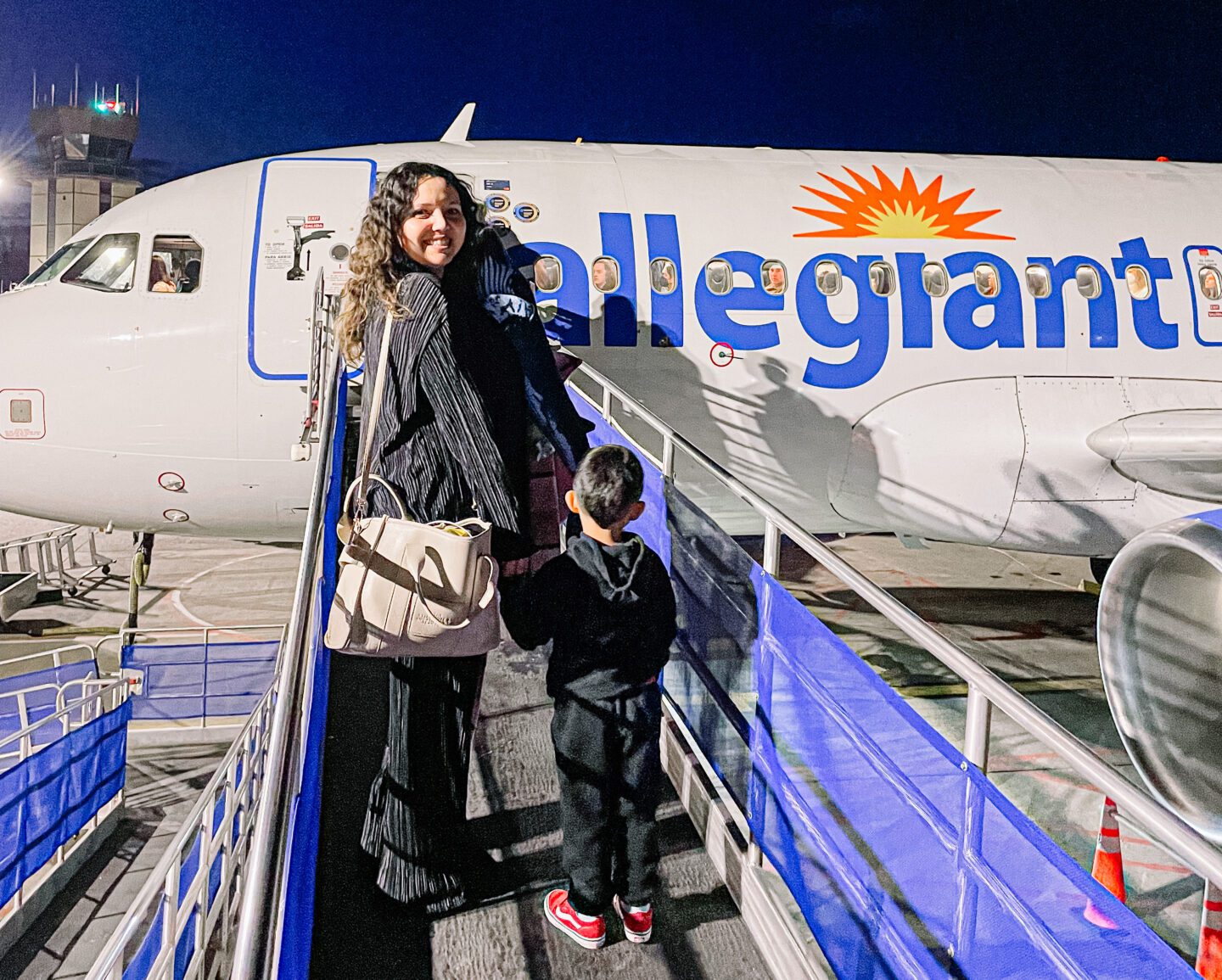 Once we were seated and situated I took a look around to see if there was any difference to any other airline I have traveled on and let me tell you I found none. My spouse and I discussed how there is no difference in seat size or leg room and also noticed how clean it all was. One thing I did notice was that Allegiant does charge for drinks and snacks but my family and I still wear a mask so it didn't really matter to us. If that is a deal breaker for you, you are more than welcome to bring snacks and drinks on the plane in your carry on bag.
---
What Does An Allegiant Flight Cost?
One of the reasons why I enjoyed flying with Allegiant was because of how budget friendly it was for my family. When you check on their websites flights start from $38 a ticket depending on your destination. One thing you will notice as you continue the process of buying your ticket is additional Bundles.
---
Allegiant offers three bundles based on your traveling needs and each cost a different amount.
Allegiant Basic: is the standard option that you get when booking any Allegiant flight. This option allows one personal item.
Allegiant Bonus: Is the next bundle available. This option allows one personal item, a carry on, Seat selection, & trip flex,which allows you to make flight changes without any fees.
Allegiant Total: The last option is comes with everything offered in the bonus bundle plus priority access, this allows you to be the first to board, and a checked bag.
Depending on your traveling needs you can choose any of these bundles at an extra cost to make traveling a breeze.
---
Should you fly with Allegiant Airline?
The question still stands…Should you fly Allegiant? Short Answer…yes! Especially if your goal is to get from point A to Plan B on a non stop flight, that is budget friendly and with no frill. Maybe because the boys are little and are happy with their tablet in hand no matter what we do, but for us convenience and affordability are top things on our list when booking a family vacation. So if you are like us, then yes 100% recommend flying with Allegiant.
---
Thank you for taking the time to read this post. Let me know in the comments if you plan to try Allegiant Air for your next family trip!
---
PIN FOR LATER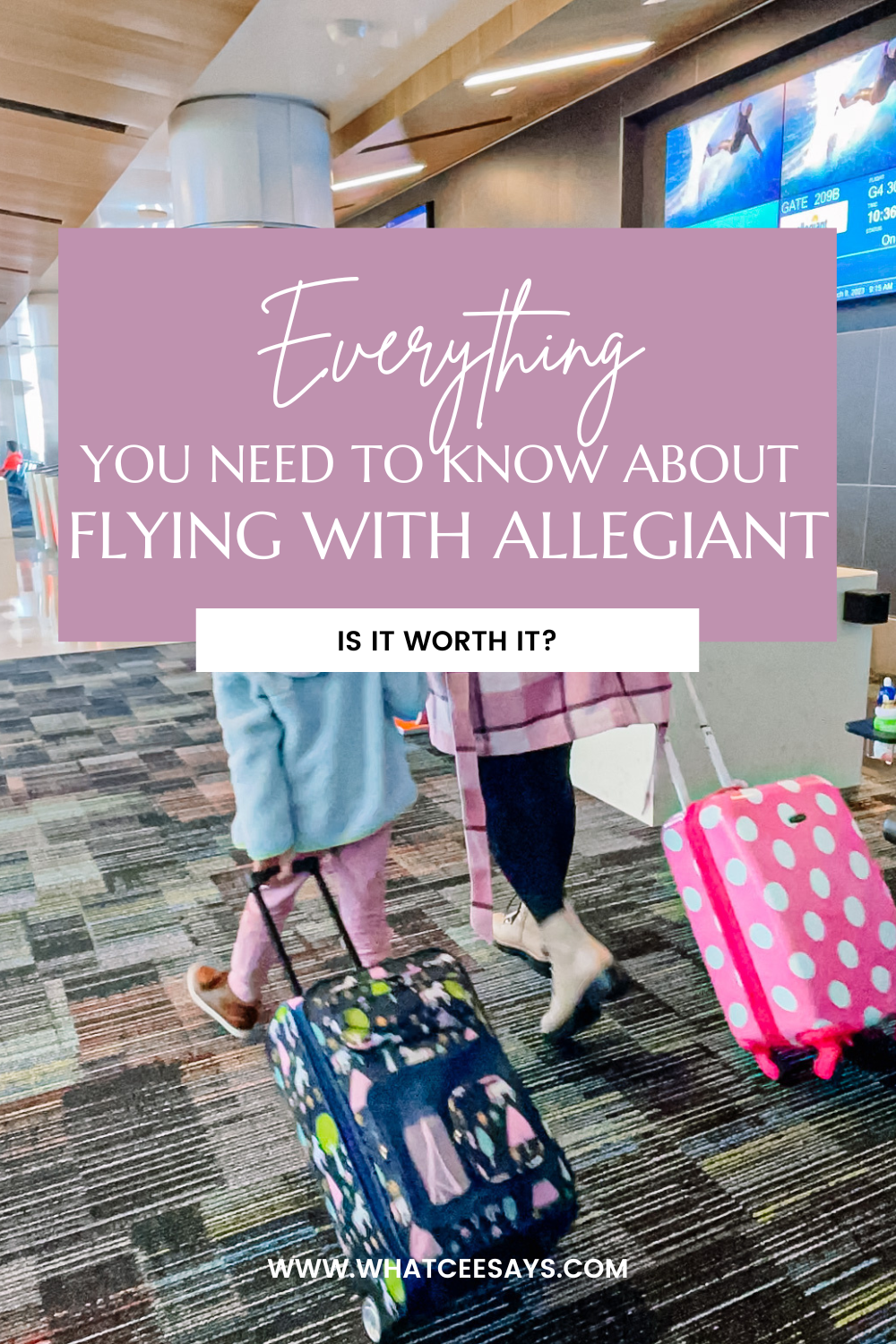 ---
---