My Current Skincare Routine That I am Loving
This post "My Current Skincare Routine That I'm Loving Right Now" contains affiliate links, which means I receive a small commission, at no extra cost to you, if you make a purchase using this link. Please see my disclosure for more details.
I have been so into skincare lately it is all I like to watch on TikTok. Now that I am getting older I need to take better care of my skin and what better way to do that then have a solid skincare routine. Today I am sharing my current skincare routine. I have really dry skin and all of these products help so much in making sure my face is hydrated and taken care of. Keep reading if you want to know what affordable products I use for my current skincare routine.
Can't Read Now? Save For Later.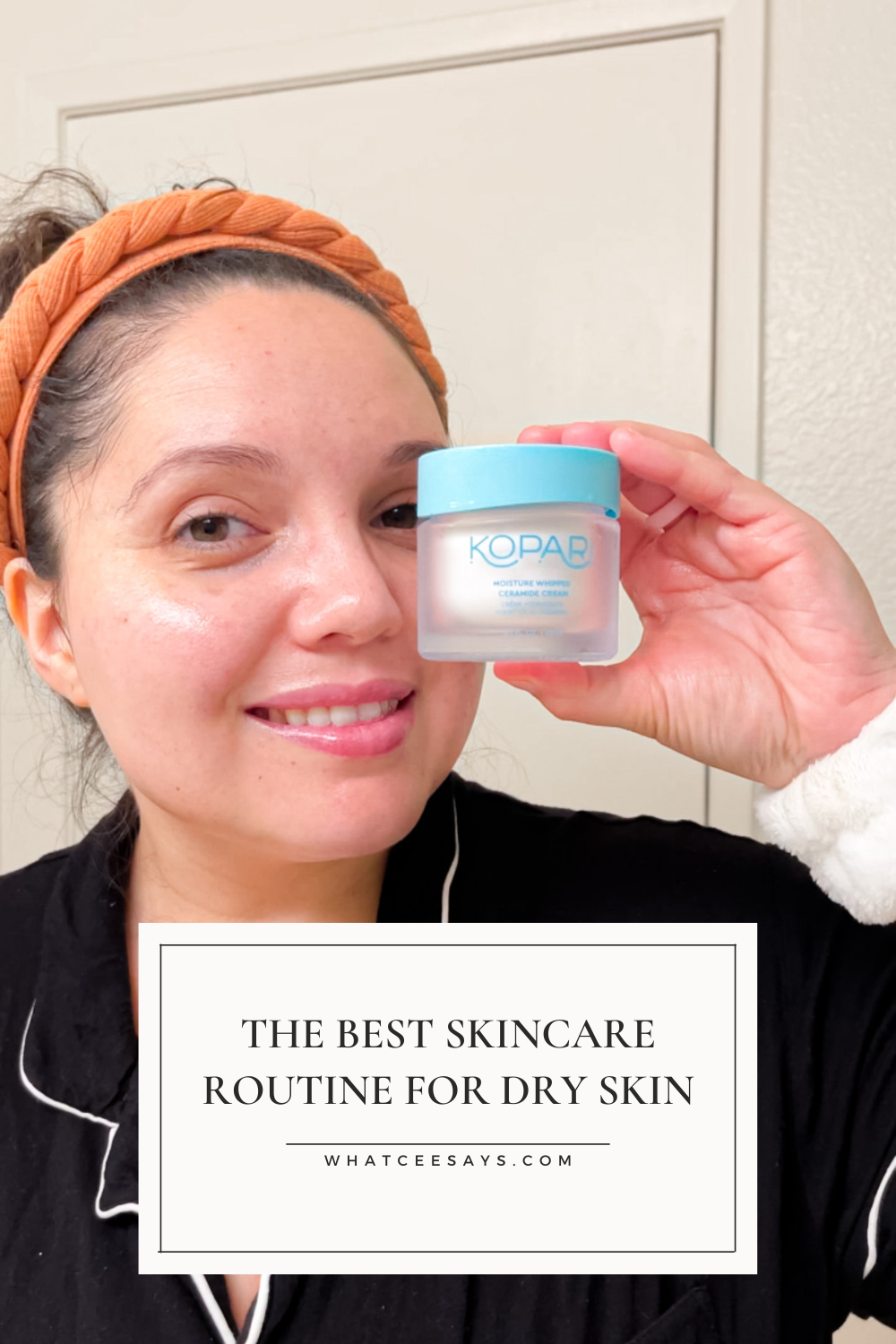 Before I get into my current skincare routine, please know that just because these work for me it may not work for you. We are all different and need different things so make sure you read the labels and test out what works and what doesn't. Soon you will find your our skincare routine that you love!
My Current Skincare Routine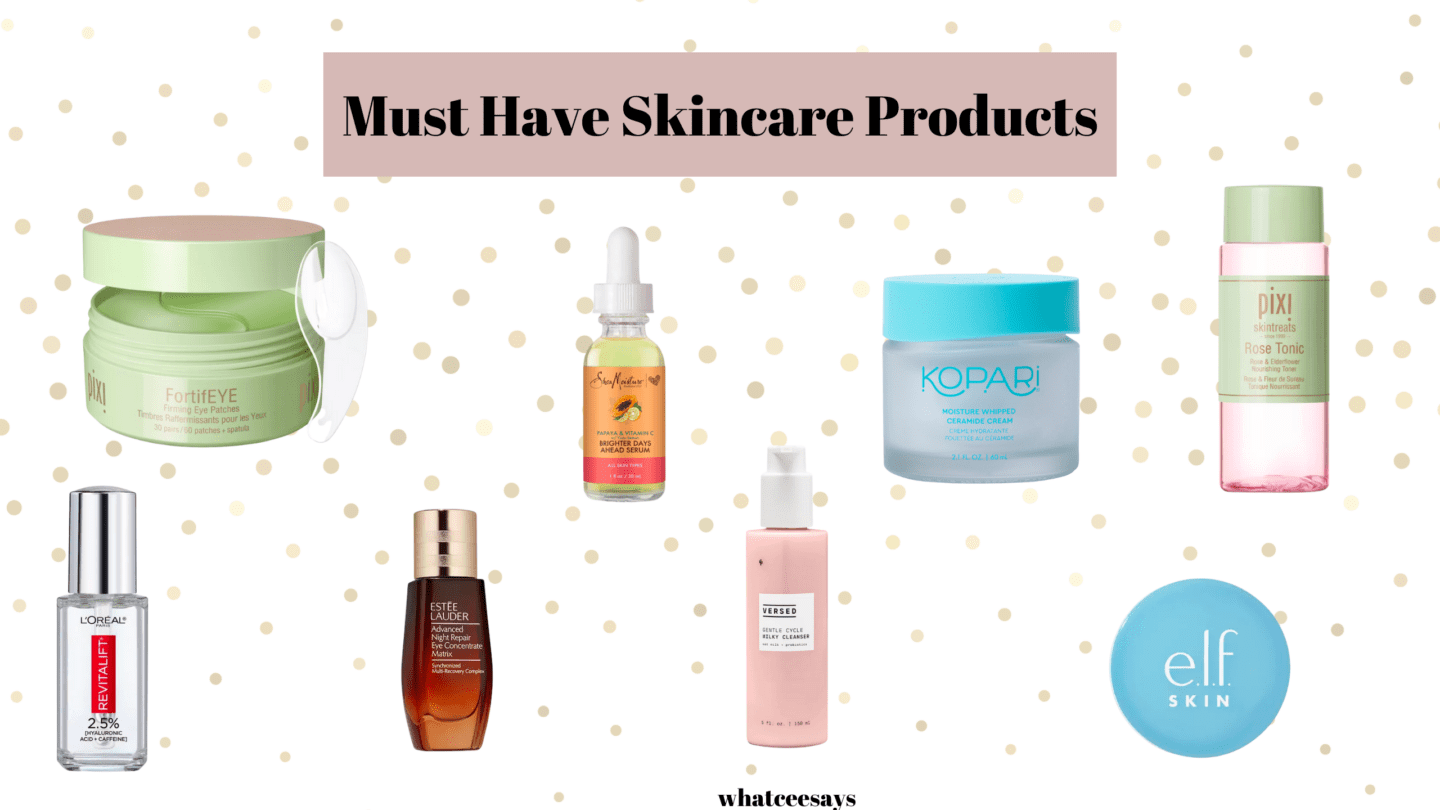 Gone are the days where I just use a makeup remover wipe and whatever lotion I can find on my face. I have learned how important it is to practice a good skincare routine and with a lot of trial and error I found a good routine that I am currently loving. I like to joke around that I can't not do my ten step routine but it's true! No matter the time and place I have to do it or else my skin will not feel the same the next day.
Why Do I need a Skincare Routine?
This was a question I asked all the time! When I was younger I could get away with using a bar of soap and a towel to wash my face. But now that I am getting older I want to make sure my face is looking and feeling its best. There are so many benefits to having a good skincare routine that can help down the line with aging. Some of the benefits are:
Less wrinkles.
Hydrated skin.
Better Skin condition.
Feeling your best.
It is not too late to start so make sure you check out the products that are best for your skin type and get started on your own skincare routine!
Night Time Skincare routine
my current skincare routine that I am sharing today is specifically my night time routine. My goal at the end of it is to have very well glazed faced. I want to look like a glaze donut so while I sleep my face is getting nicely hydrated.
The first thing I do is put a headband to take keep my face clear of any baby hairs. You can find some inexpensive ones on Amazon.

These wrist towels are also a really good find because it keeps from water running down your hand as your washing your face.

To Remove my make up I use e.l.f. Holy Hydration! Makeup Melting Cleansing Balm. This really helps breakdown and melt alway the makeup so I can focus in cleansing my skin.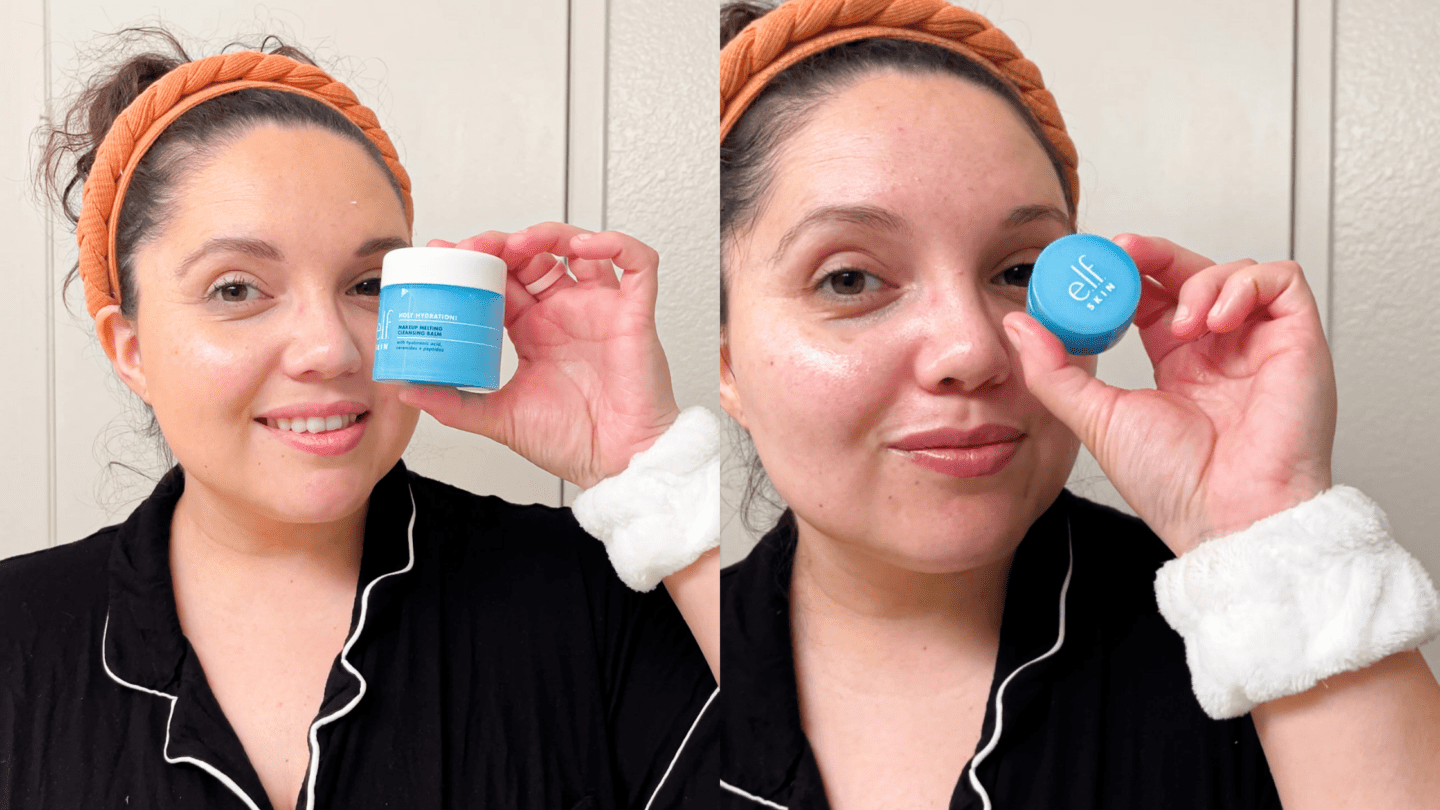 After I am all prepped and ready to go I love to use the Versed Gentle Cycle Milk Cleanser to wash my face. it works so well and cleans my skin without drying it out. This is the cleanser that is specifically targeted for dry skin so I know the formula was meant to be gentle while working hard to cleanse my skin.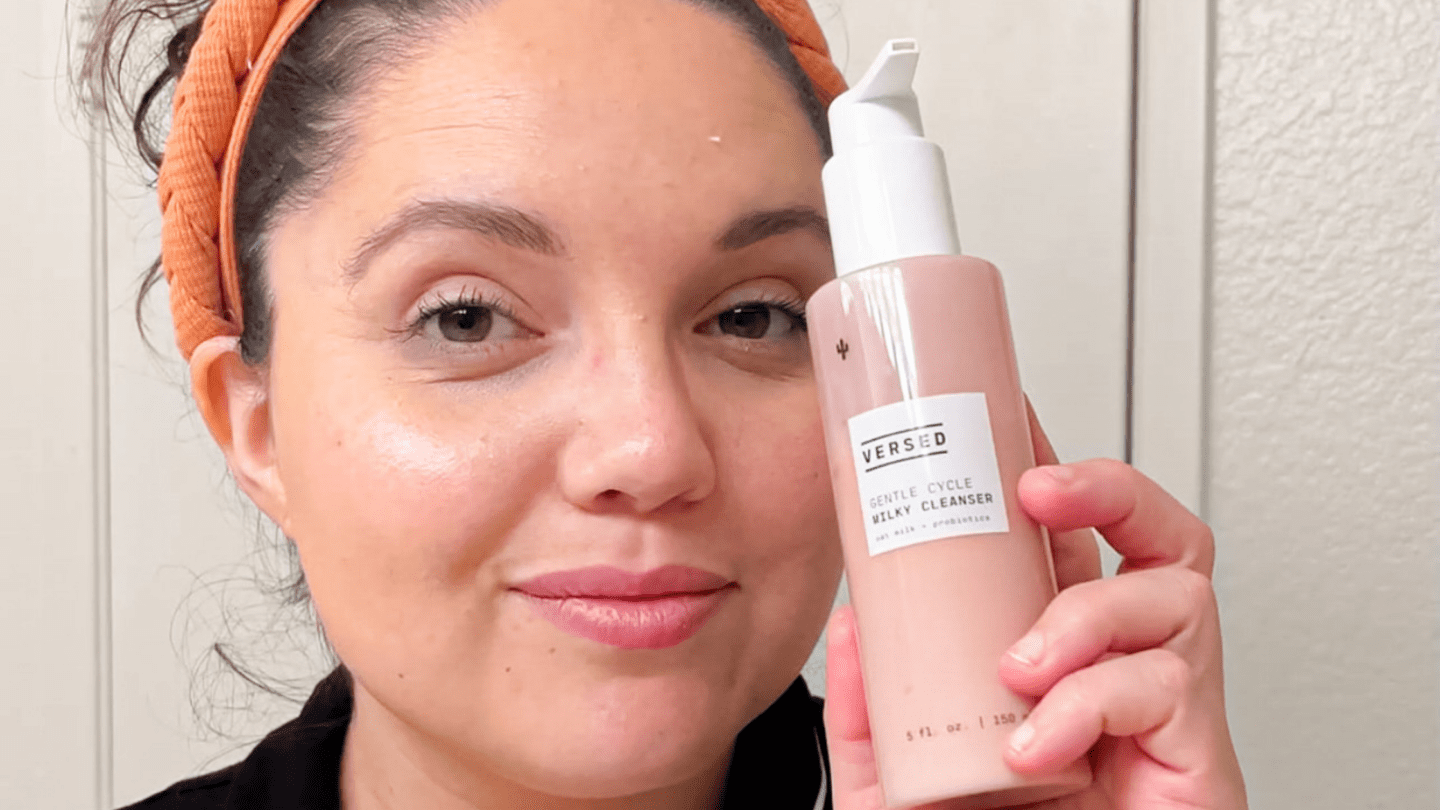 Once my skin is nice & clean I go in with my Pixi Beauty Rose toner and under eye patches to help with my dark under eye circles. I just started using the under eye patches and I love the way they feel on my skin. The ones I bought were meant to brighten and tone so we shall see if that is the case once I use them more and more. But so far I am enjoying them!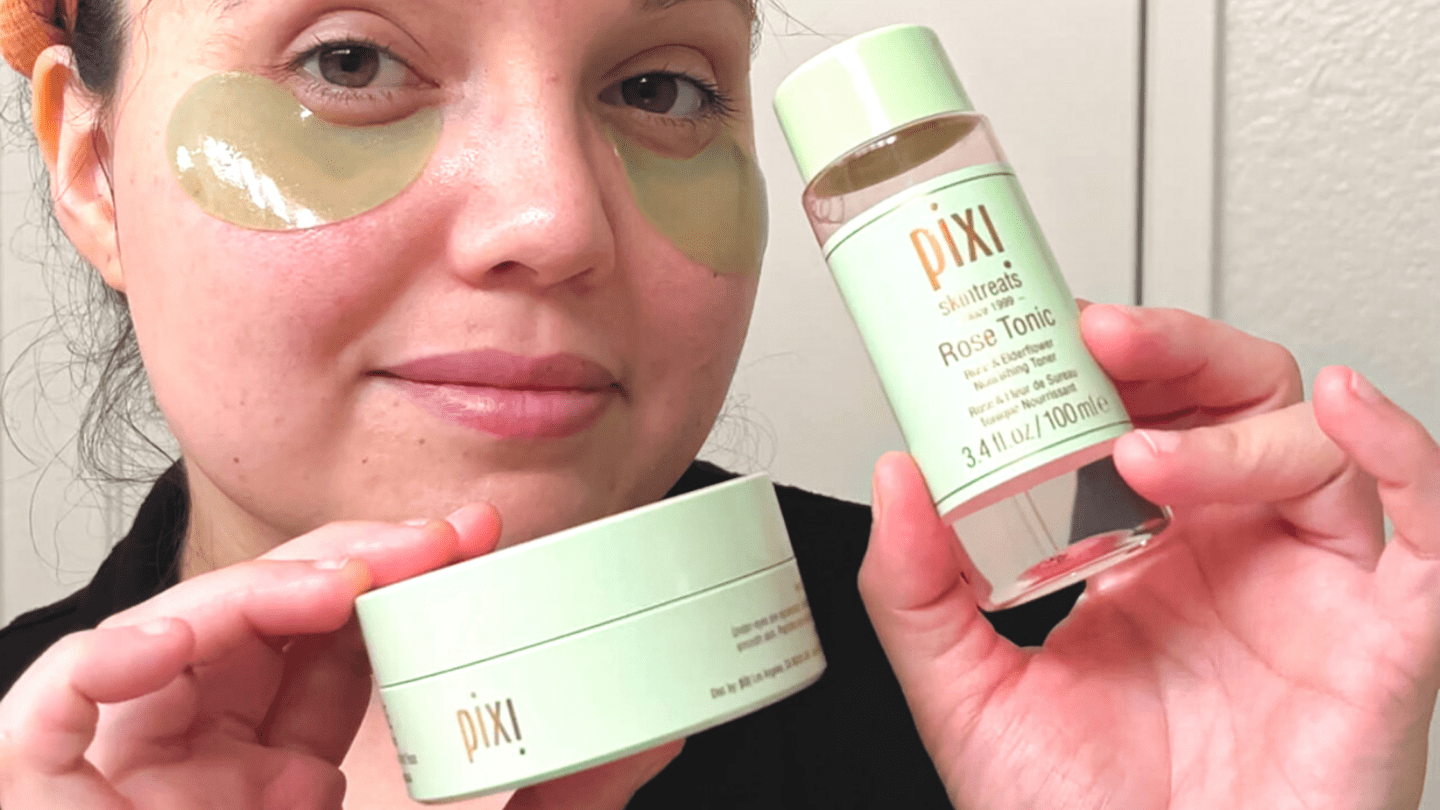 Under Eye Care
The final steps are really what help keep my skin nice and hydrated. I go in and add a few drops of the Shea Moisture Vitamin C Serum. Then go in with the Estee Lauder Night Time eye repair to keep helping my under eyes. I will say the Estee Lauder night cream is very expensive, costing $82 for a container. I will say I have had mine for a year and has lasted me a long time. It was a gift so I can't say if I would buy it again but I found one that is similar and they both have Hyaluronic Acid which is suppose to help skin stretch and flex and reduces skin wrinkles and lines. Once all of that is set I finish off with Kopari MOISTURE WHIPPED CERAMIDE CREAM. This has hands down been a game changer for my skin. I have tried countless moisturizers but they all tend to dry out with out moisturizing my skin. This one though keeps my skin feeling nice and dewy all night.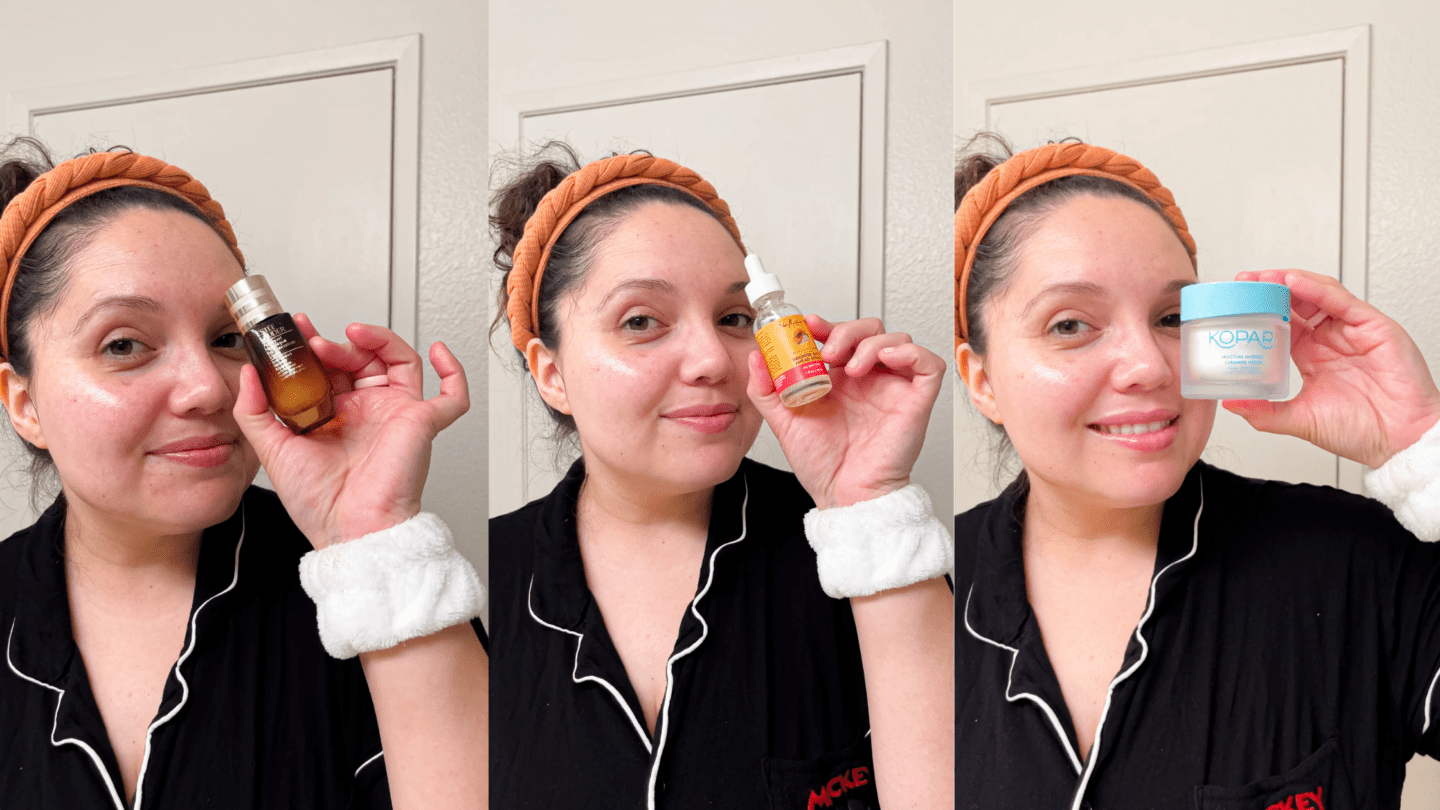 Tips for Success In Creating Your Own Skincare Routine
The best way to get down a proper skincare routine is to consult with a dermatologist to see what your skin really needs. I don't have time or the $$ for that so really I like to read reviews on products, watch videos on other routines that match my skin and really just trial and error.
The Last Thing You Need to Know about A Night Time Skin Care Routine
A skincare routine is better than no skincare routine so start small. There are so many affordable products out there that work just as great as the higher ticket items so just be sure to do your research and test it out. You never know how it can work for you!
Thank you so much for reading! Please let me know if this helped you on your journey in creating your very own skincare routine.
Until next time! <3
---
---