The Perfect Casual Valentines Day Outfit Idea
This post (Casual Valentines Day Outfit Idea) contains affiliate links, which means I receive a small commission, at no extra cost to you, if you make a purchase using this link. Please see my disclosure for more details
Casual Valentines Day Outfit Idea
Are you looking for the perfect casual Valentines Day outfit you can wear out and about with your family but still look chic? Keep on reading to see what I would wear as a casual Valentines Day outfit!
Related: The Ultimate Gift Guide For Your Wife ( send this one to your spouse to drop some hints)
Can't stay to read? Save for Later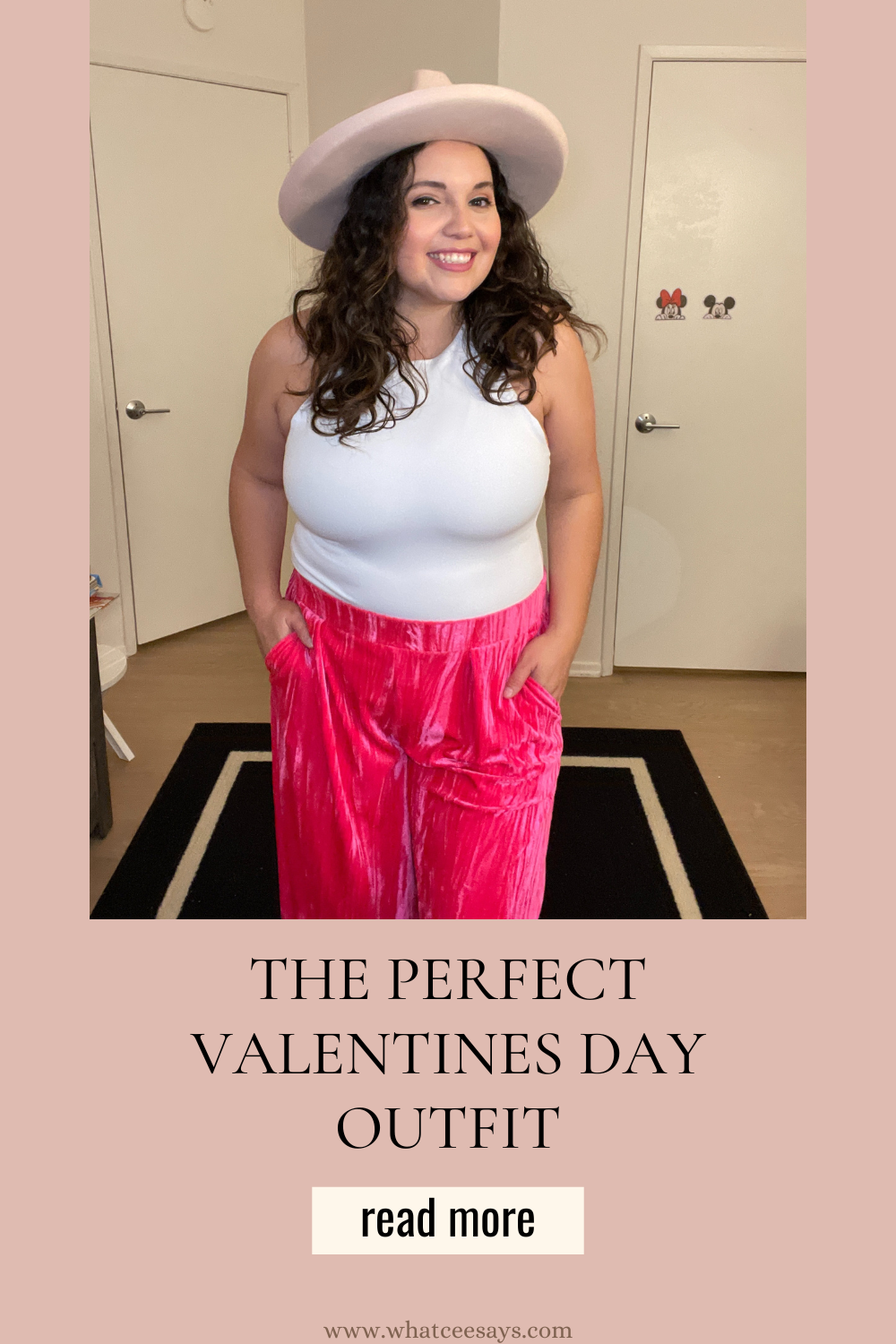 With Valentines Day just around the corner we are all looking for outfit ideas to wear that are cute and comfortable. Especially if you are a parent and plan to spend all day with your family to celebrate, you definitely are going to want a cute and comfortable outfit. Look no further because today I am sharing one of my favorite outfits I have ever worn.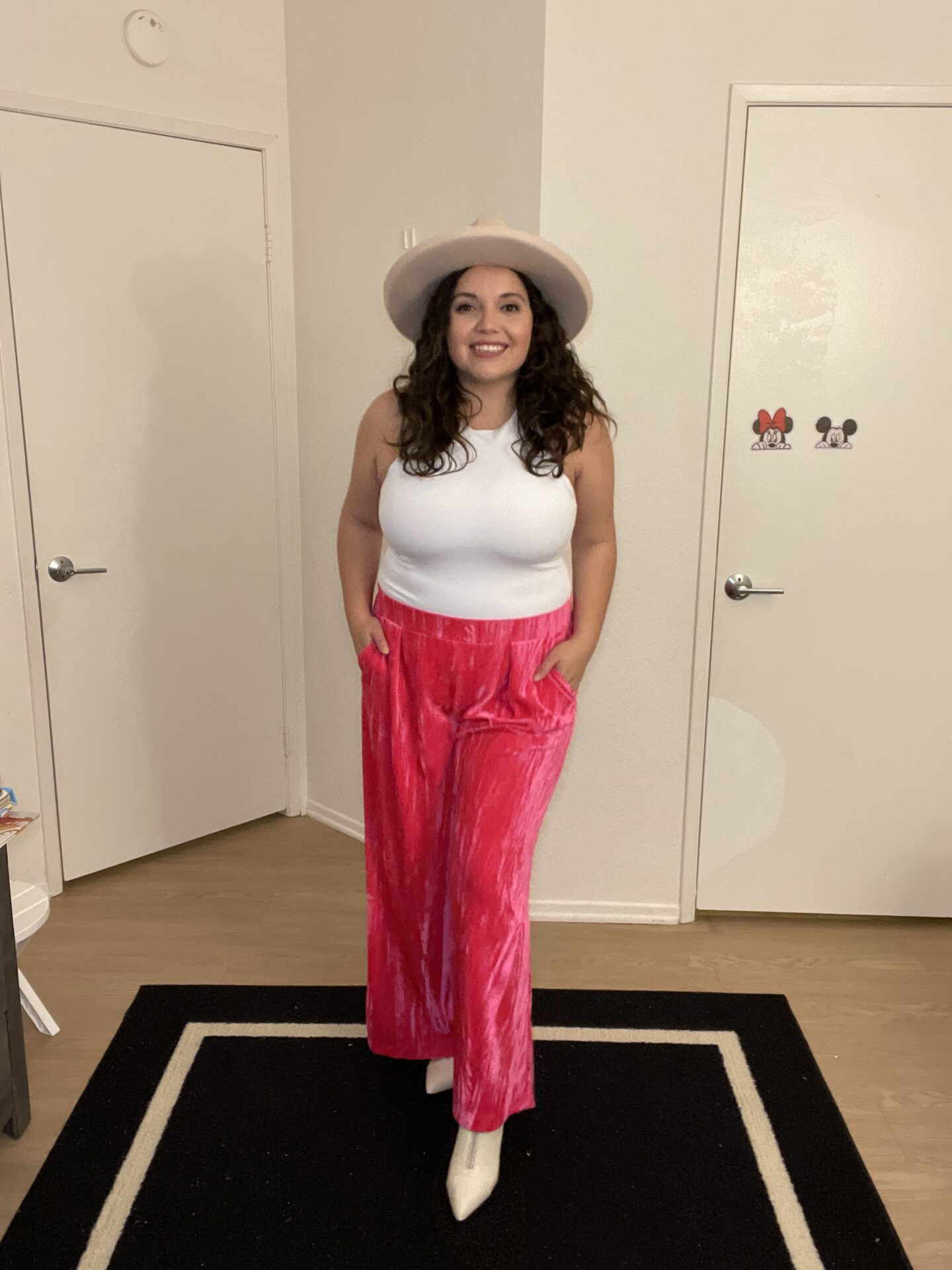 Velvet Pants For The Win
These pink velvet pants are the perfect casual Valentines Day outfit to wear out and about with your family. You can find them here or at your local Target. They are stretchy with perfect velvet material and honestly feels like you are wearing sweat pants but are still super cute.
(click Image to shop)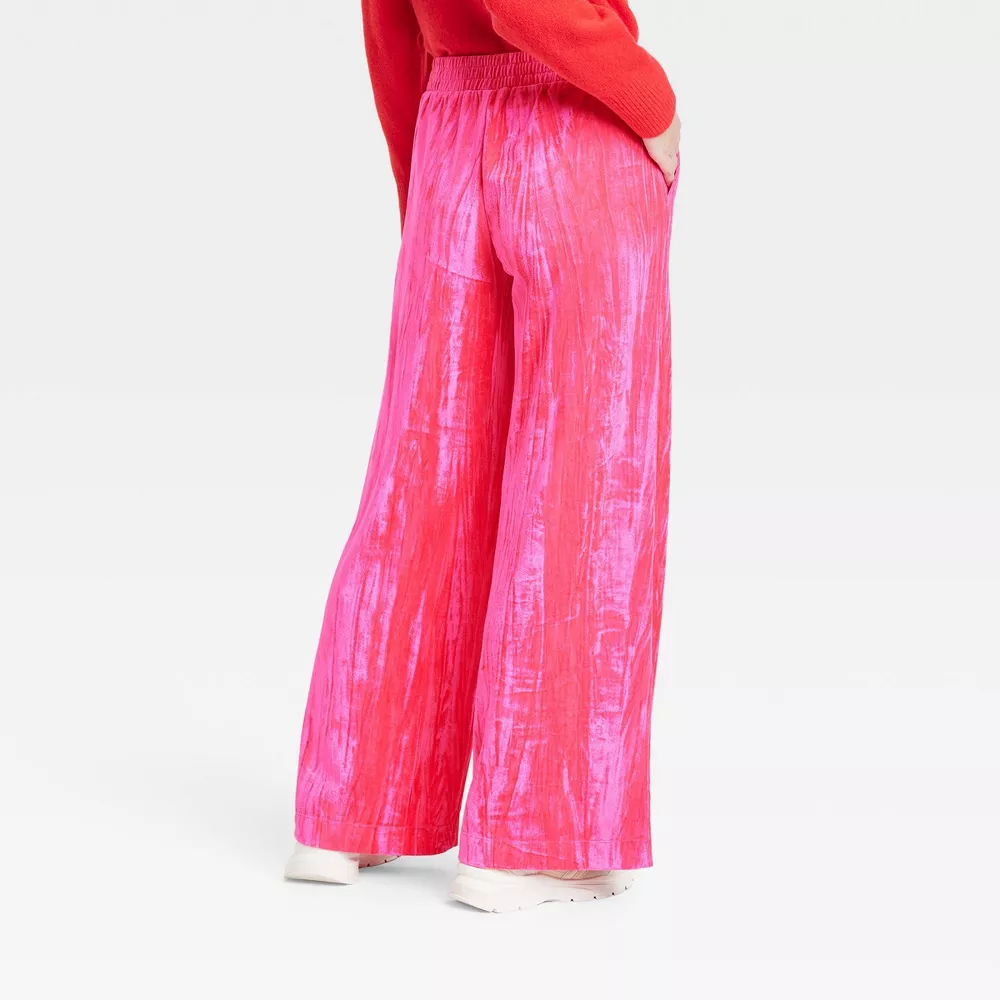 The perfect bodysuit
There are so many ways you can style these pants but today I wanted to keep it simple and style it with this viral bodysuit from Amazon. This racerback bodysuit tank top is a must have in your wardrobe and super versatile. You can dress it up or down just depending on your mood and where you are going. Pairing this with the velvet pants gives for an effortless look that is still very chic.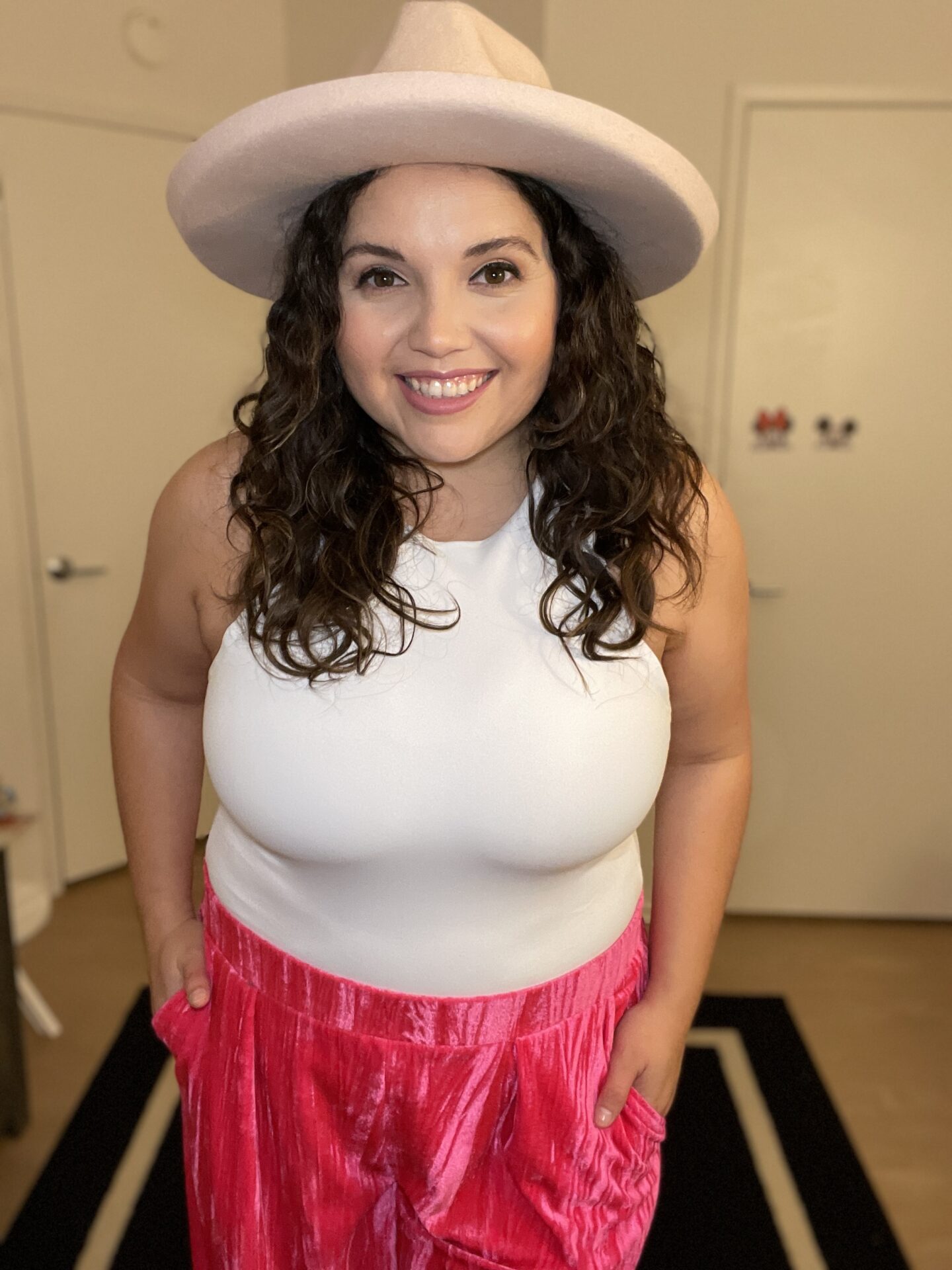 Time To Accessorize
I am very simple when it comes to jewelry. I will either wear a bold necklace or bold earrings but hardly ever both. With this outfit I think a pair of statement earrings will do the trick. The pair I wore with this outfit is from Baublebar but they are about a year old and can't find the exact ones but here are some that are very similar and will look just as cute.
Earrings For The Perfect casual Valentines Day Outfit

I love wearing big fedora hats so you can add one if you like or leave it out. This is a personal preference and can definitely be replaced with a bright pink headband or clip.
As far as shoes go I have these white boots that I am obsessed with. I got these from JustFab and I wear them any chance I get.
The Perfect casual Valentines Day Outfit
I love Valentines Day and being able to dress up in all pink and red is my favorite thing to do. No matter what you have planned (or don't) you will look cute in this casualValentines Day outfit that is perfect for a day out with your family.
I hope you have a wonderful day and that is filled with so much love. Until next time <3
Cee
---
---