Realistic Must Have Travel Essentials For Kids
This post "Realistic Must Have Travel Essentials For Kids" contains affiliate links, which means I receive a small commission, at no extra cost to you, if you make a purchase using this link. Please see my disclosure for more details.
---
We recently went on a trip to Washington as a family via plane… Thanks Allegiant!
Before we leave for a trip I always feel anxious that we are not packing enough to keep them occupied on the plane. But after our most recent flight I have found that we only need a handful of things to keep them from fussing.
---
So today I am sharing my very own Realistic Must Have Travel Essentials for Kids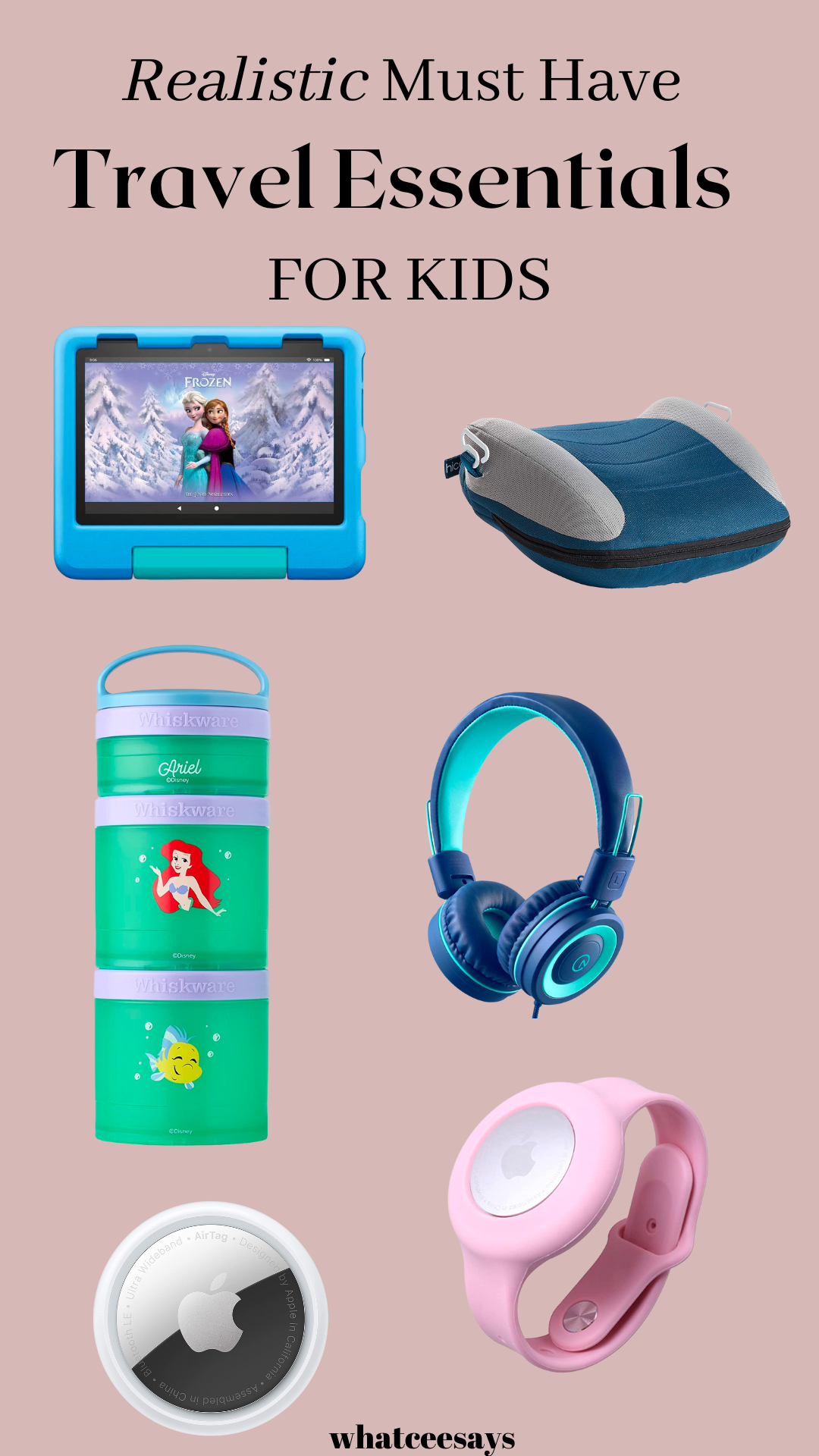 Realistic Must Have Travel Essentials For Kids
Aside from the necessities like clothes and toiletries these are a must for traveling with kids and thankfully isn't much.
---
So What should we pack?
Amazon Fire 7 Kids tablet: Perfect for long flights, keeps them entertained. You can control what they watch and do. Current price: $99.99
Kids Headphones: Compatible with the tablet and a must have because no one wants to listen to kids games during their flight. Current Price: $16.99
Inflatable Booster Car Seat: This is a lifesaver when traveling without your car. If your kids are older like mine this is perfect for Uber and rental cars so you don't have to worry about traveling with your carseat. current price: #36.92
Stackable Snack Cups: This is pretty standard. Perfect for packing multiple snacks in one place.
Current Price: $14.99
Apple AirTag: This is a must and perfect for keeping track of your luggage, car, and even kids. We put these in an airtag bracelet and have the boys wear it while we are out exploring. it connects to your phone and alerts you when they are too far from you. Current Price: $29.00
AirTag Wristband: This is what we use to place the airtags in and the boys can wear it comfortably.
Current Price: $8.97
Save For Later: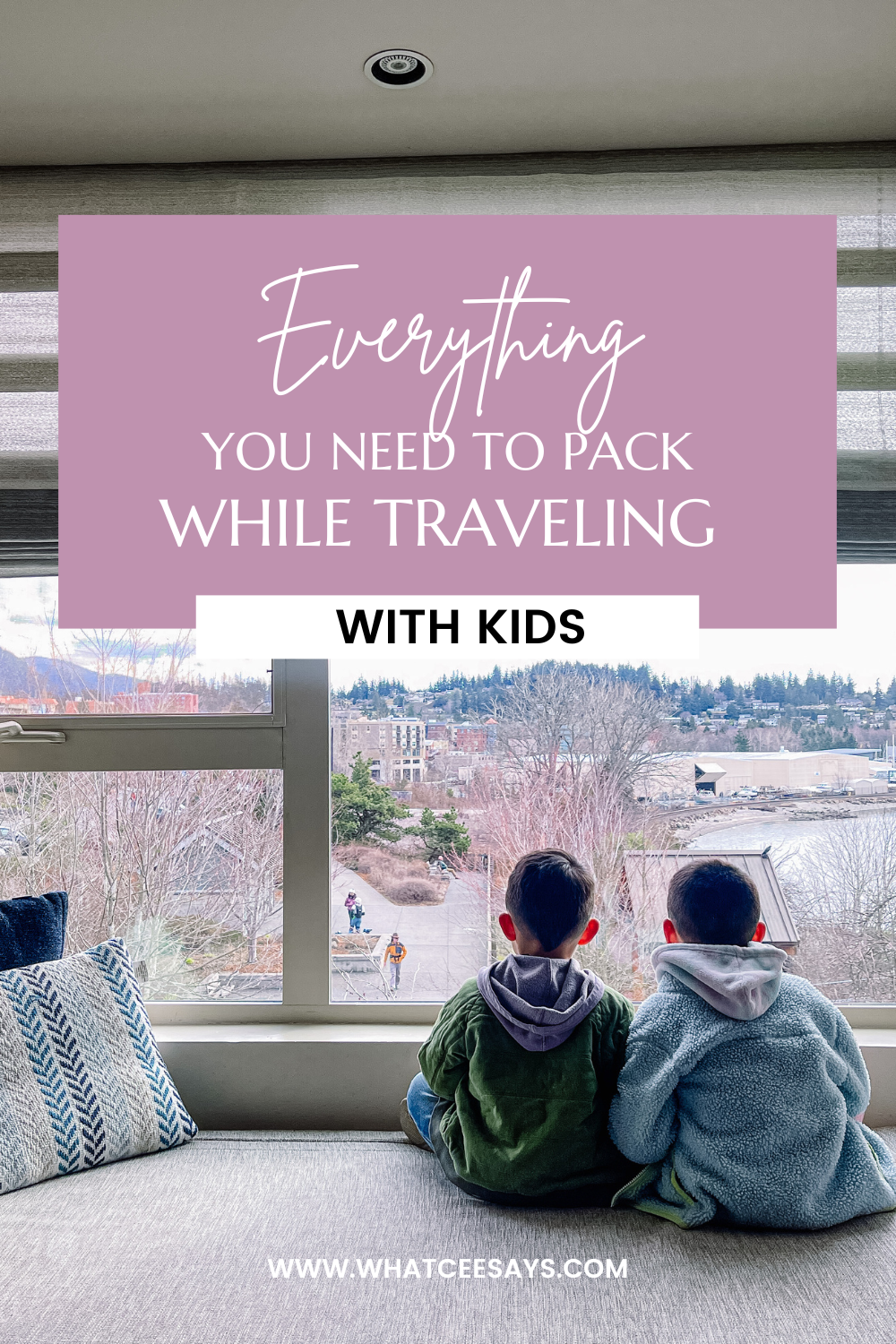 ---
---